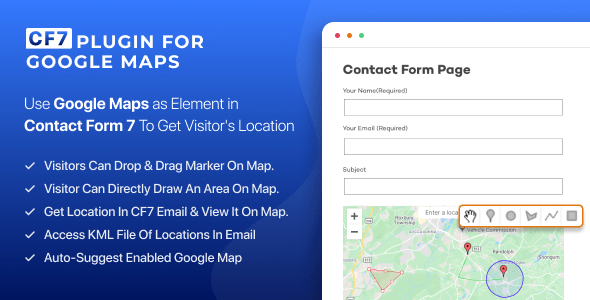 June 16, 2023
Last Updated On
Plugin Features
CF7 Plugin for Google Maps: Effortlessly Collect Accurate Location Data with Dynamic Map Integration for Contact Form 7
Integrate Google Maps into your CF7 forms.
Allow users to draw on the map to define areas or routes.
Enable users to mark their exact location on the map.
Receive email with user input, including geographical information.
Receive user's geographical information in downloadable KML files.
Customize map types, zoom levels, markers, and apply Snazzymaps styles.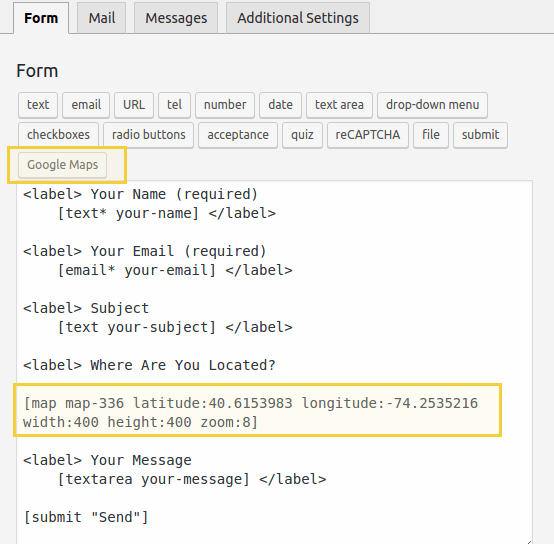 Easy Integration Of Maps In CF7 Plugin
No coding knowledge is required, allowing you to focus on creating engaging forms without any technical hurdles.For displaying a map on front end CF7 form, You will first need to integrate it along with other form elements from the backend. You can also mark it as a mandatory field.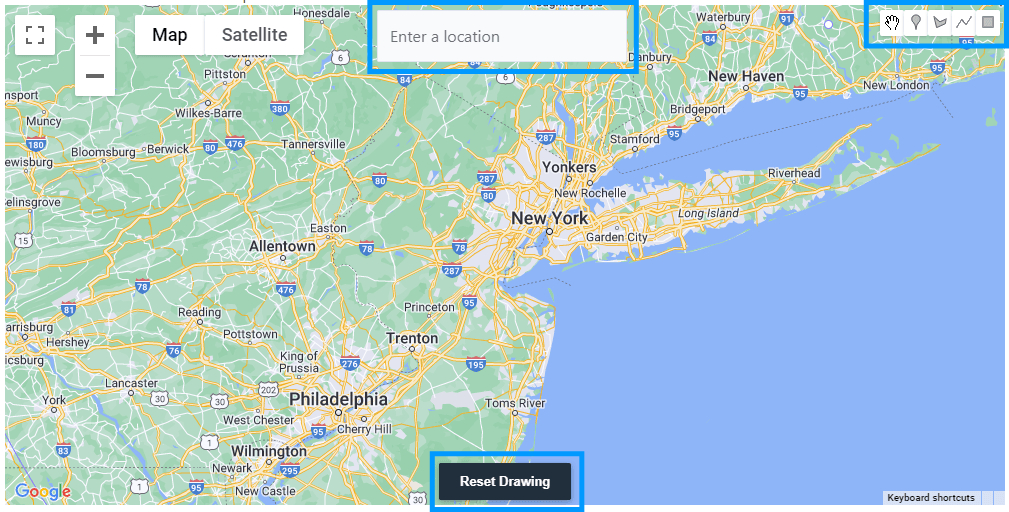 Draw on Maps and Mark Your Location
Your website visitors can effortlessly draw on the map, delineating specific areas or outlining routes. This functionality is especially useful for collecting information related to service areas, delivery zones, or travel itineraries.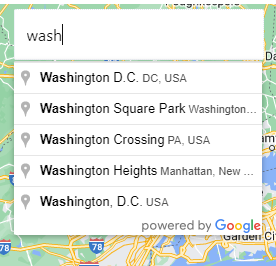 Autosuggest Enabled Map To Help Visitors Finding Their Location
It's super easy for visitors to search any location on front end google maps using autosuggest enabled search field.

Stunning Map Styles with Snazzymaps
The CF7 Plugin for Google Maps takes your map presentation to the next level with Snazzymaps integration. Snazzymaps is renowned for its beautiful map styles, and this plugin allows you to apply these styles effortlessly to your Contact Form 7 maps.
Receive User's Input in the Email Easily & View It On Map
Site admin will receive user's location inputs in the default CF7 email along with other form data.You can view location directly On Google Map
Receive User's Geographical Information in KML File Also
KMl file of user's input will be attached automatically in email and can view it easily using online kml file viewer.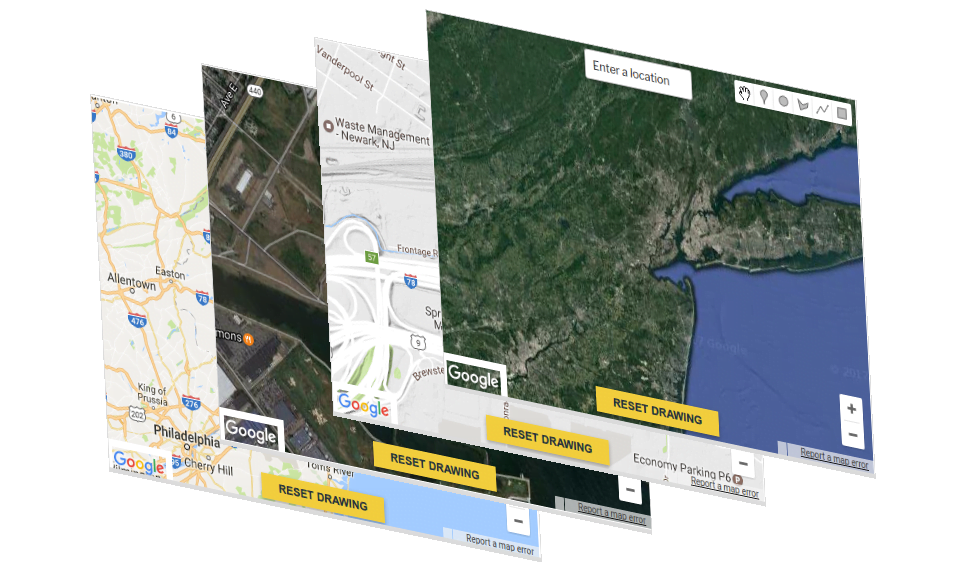 Customize Google Maps According to Your Needs
You can change Maps Types, Zoom Level, Center Location and other map attributes according to your requirements from backend easily.
Backend ScreenShots
Get an idea about plugin's backend settings & all the dynamic options available with help of below slider.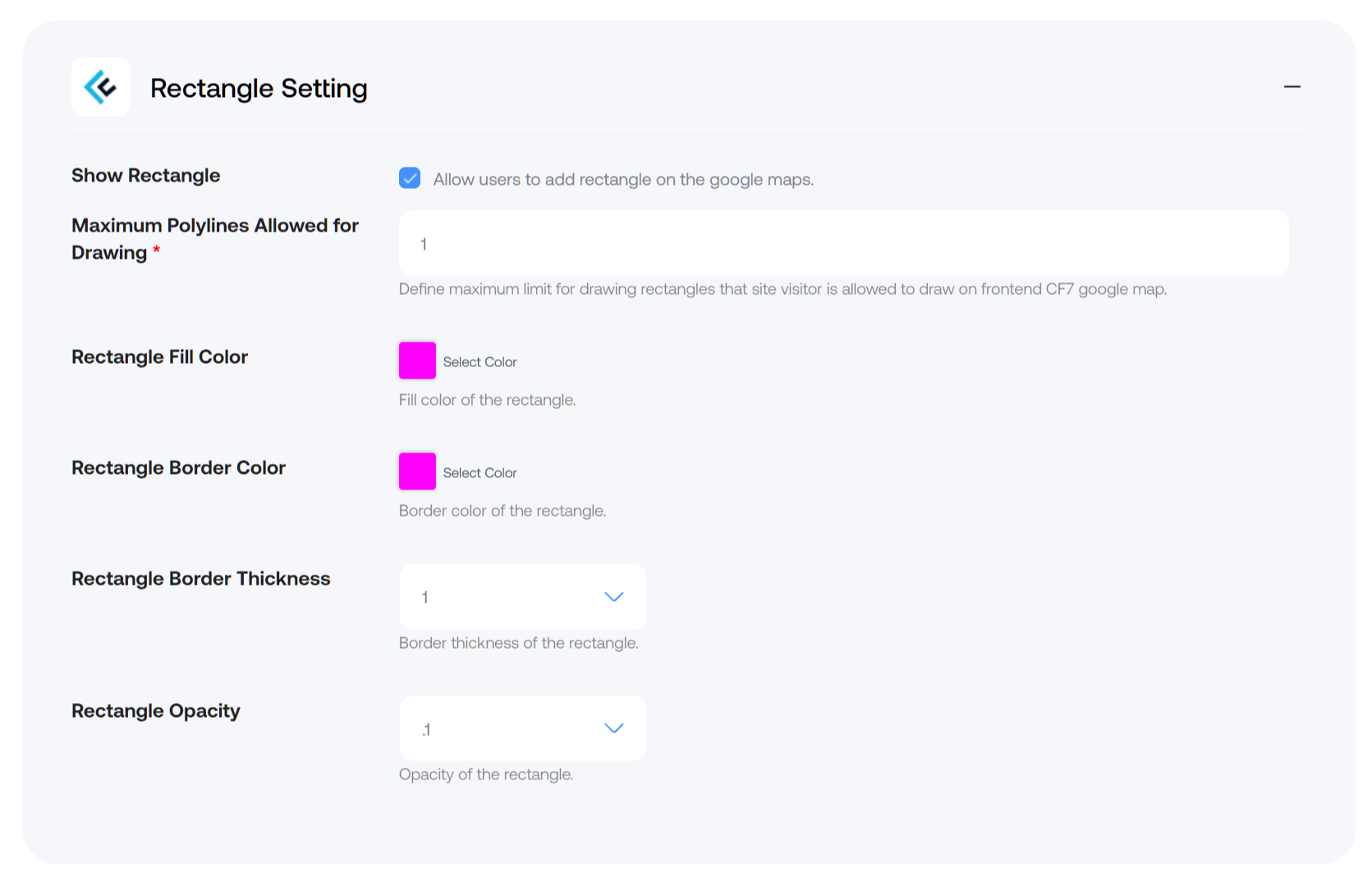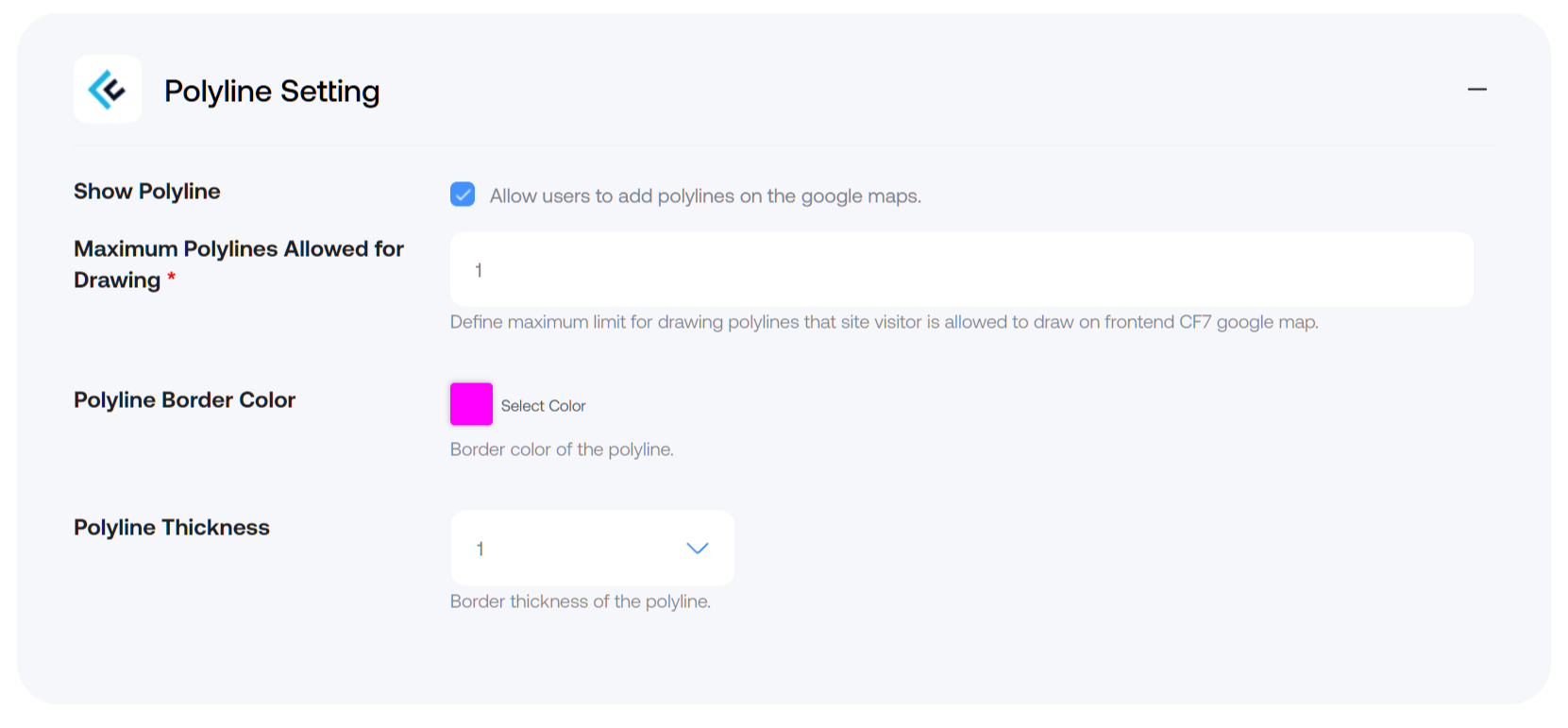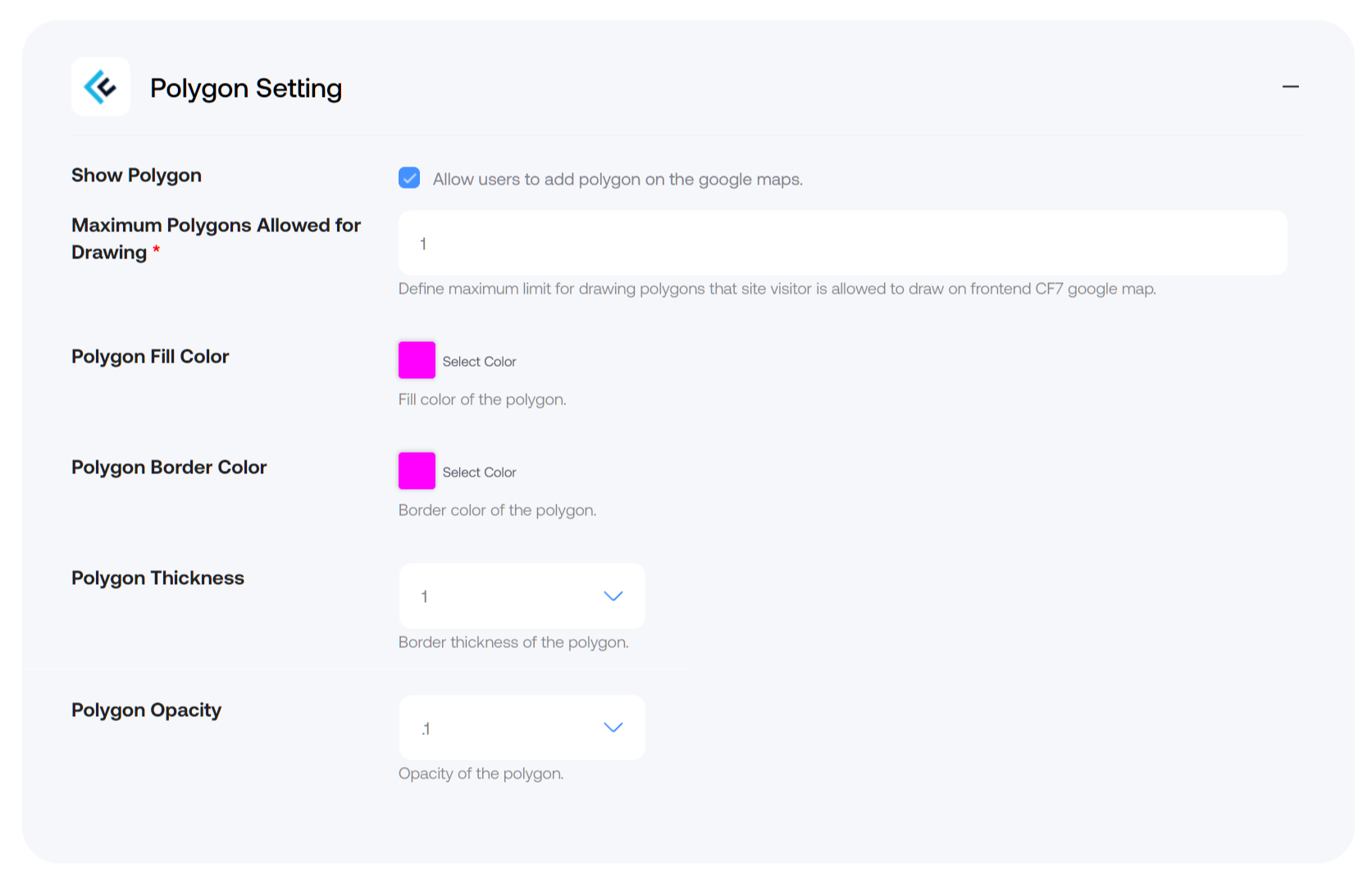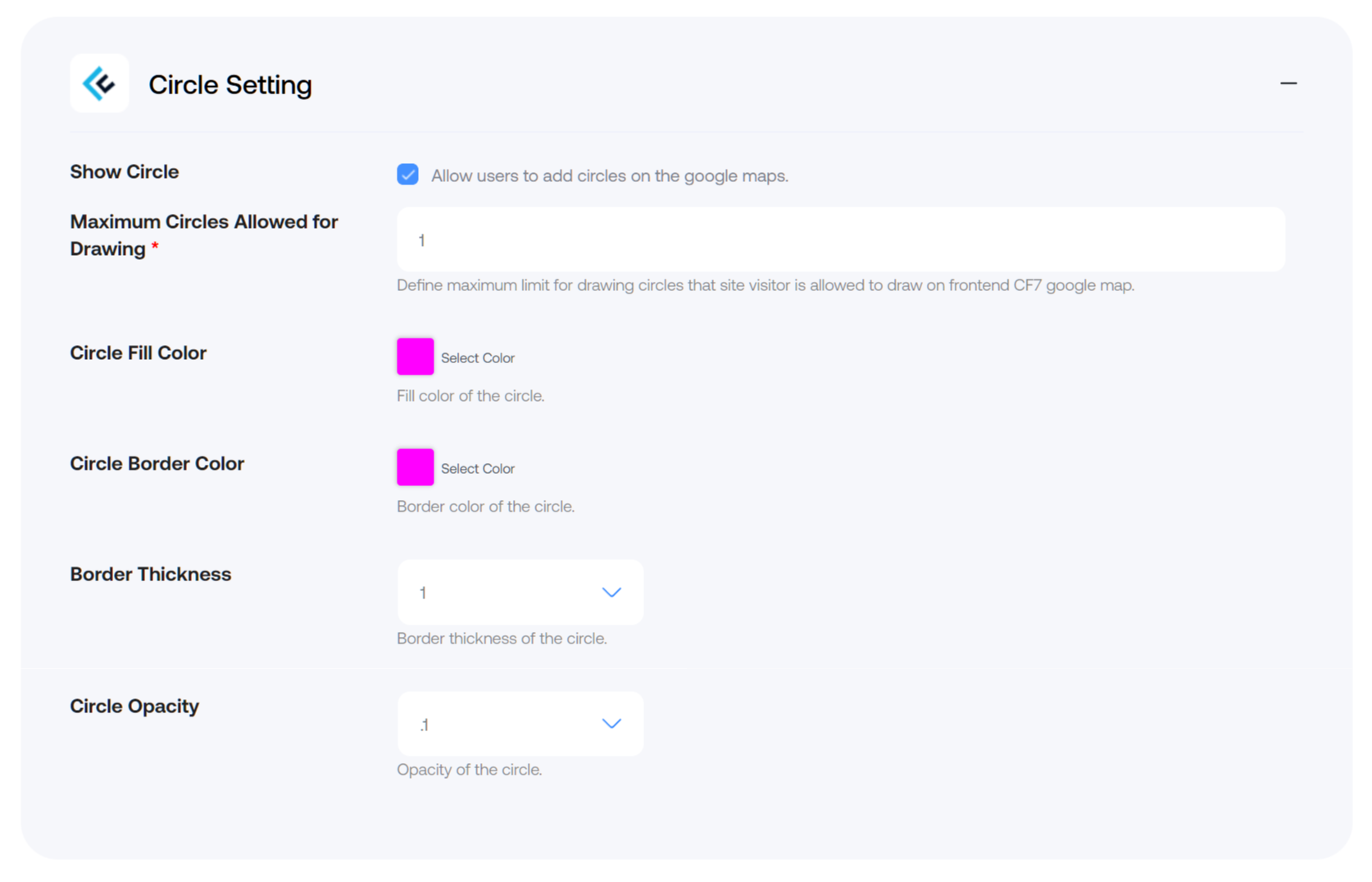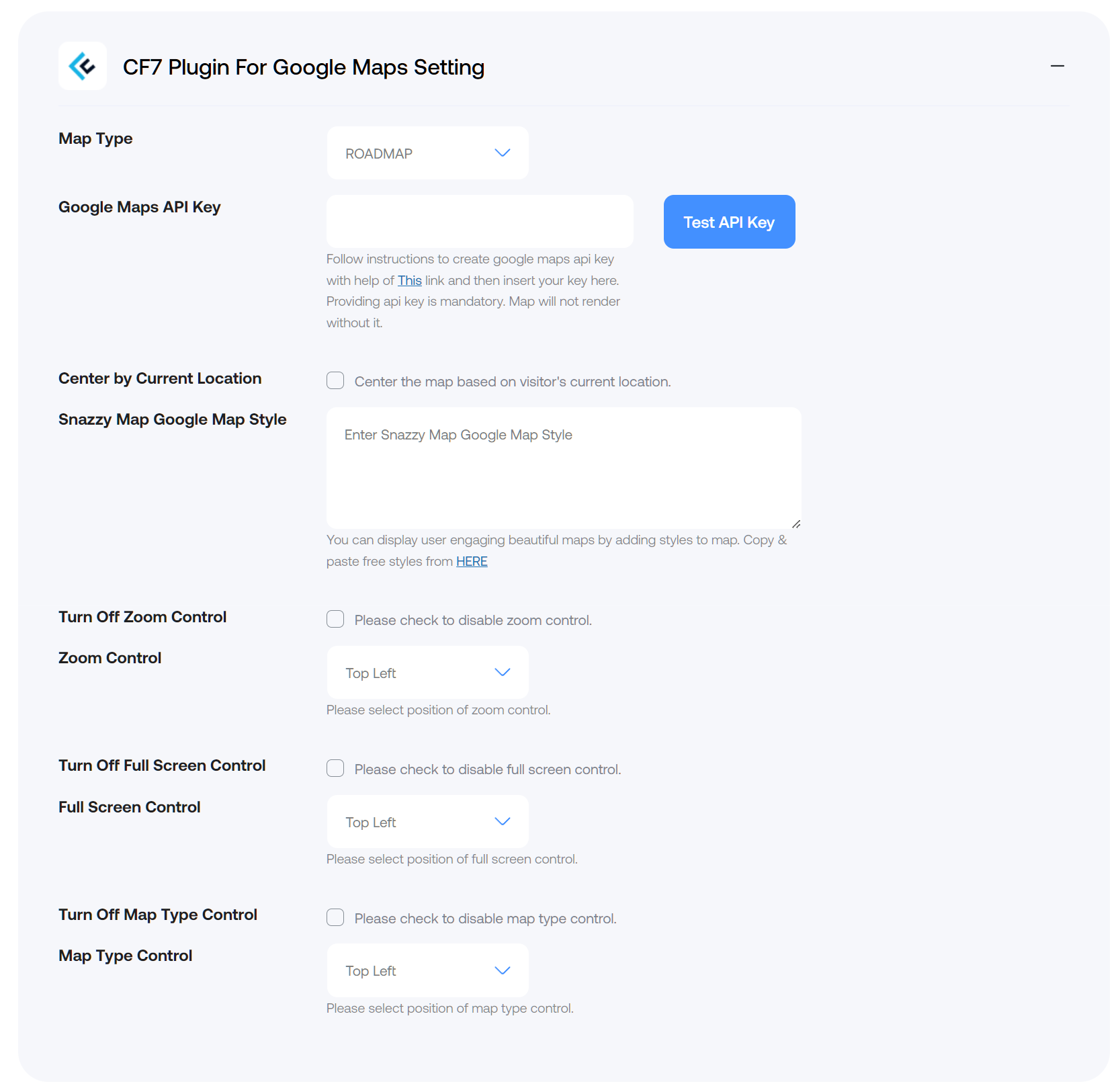 Collect User's Location By Integrating Google Maps Inside CF7 Form
Take your Contact Form 7 forms to the next level with CF7 Plugin for Google Maps. Integrate interactive Google Maps, allowing users to mark locations and draw areas effortlessly. Gain accurate geographical informations, enhance user experience, and customize map styles.
Discover the Top Features
Effortlessly Integrate Google Maps Into Contact Form 7
Allow Users To Draw On Maps To Define Areas Or Routes
Enable Users To Mark Their Exact Location On The Map
Receive Form Submissions With Geographical Information Via Email
Download User's Geographical Information In KML Files
Customize Map Types, Zoom Levels, Styles And Markers
Apply Stunning Snazzymaps Styles To Your CF7 Maps
Enable Users To Search For And Select Addresses Easily
Choose From Road, Satellite, Terrain, Or Hybrid Map Views
The Plugin Is Compatible With The Popular Contact Form 7
Got A Query ?
If you have any query about this plugin's default functionality or possibilities of its customisation according to your custom needs or requirement of its integration with some other plugin, free feel to contact us.
Our team will respond as soon as possible.
Get this ALL IN ONE plugin and look no further
We also have dedicated support team which will assist you in setting up the plugin according to your requirements.