June 8, 2023
Last Updated On
Plugin Features
Display beautiful files & folders listing from major cloud data storages. Automatic data sycn with help of API to keep the listing updated.
Display Files & Folders Listing From AWS S3
Display Files & Folders Listing From Gdrive
Display Files & Folders Listing From Dropbox
Display Files & Folders Listing From Box
Display Files & Folders Listing From Web Server
Three Beautiful Listing Templates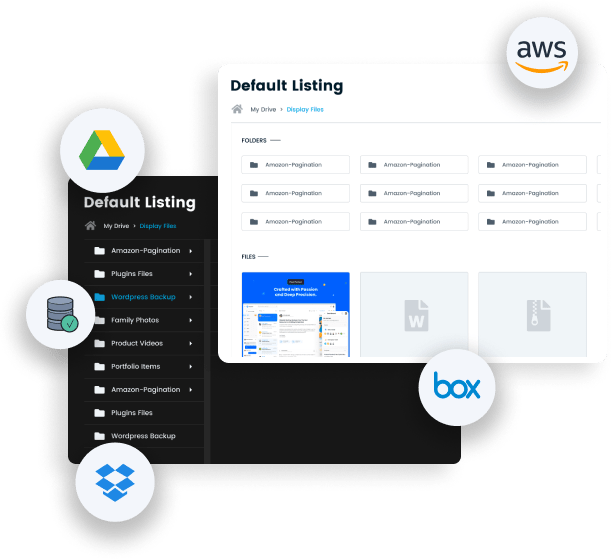 All Display From All Major Data Cloud Storages.
Display Files From Various Cloud Storage
WP Display Files supports all major cloud data sources, including Dropbox, Google Drive, Box Cloud, Amazon S3 & Web Servers. This gives you the flexibility to display files from a variety of data sources.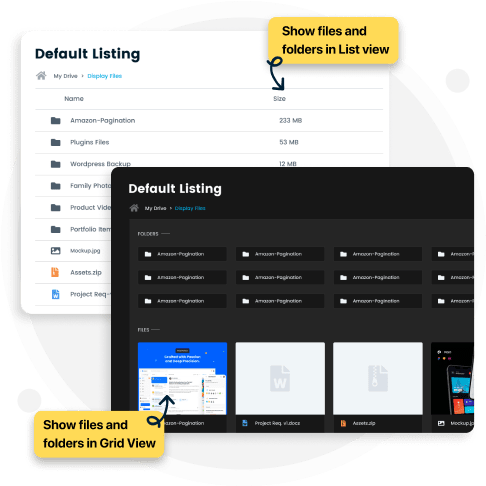 Three Different Beautiful Templates Available
Beautiful List & Grid View for Listing
Display file and folder listings in three beautiful layouts. All these layouts are also available in dark and light theme .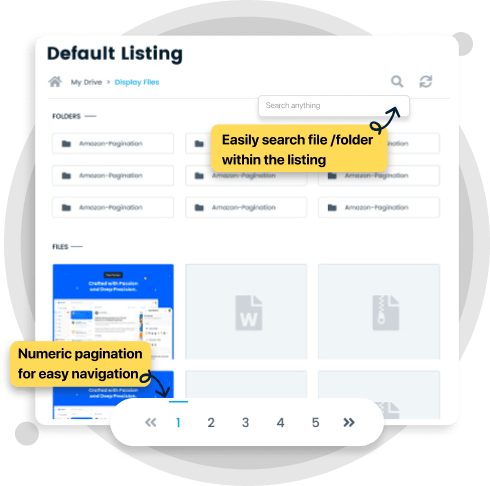 Quick Search & Numeric Pagination
Quick Search Bar & Numeric Pagination
WP Display Files allows you to search through your file and folder listings and paginate the results. This makes it easy to find the files and folders that you are looking for, even if you have a large number of files.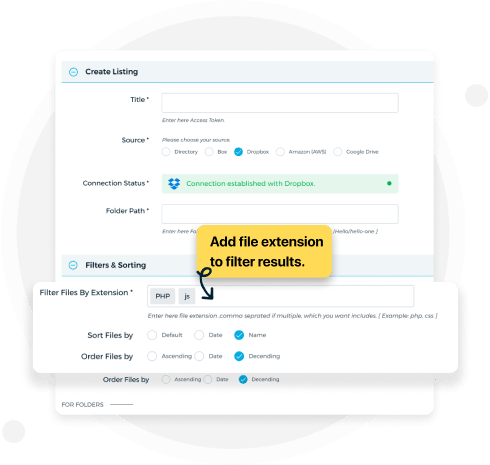 Filter Listing By File Extention. Hide Other Files.
Display Files Having Particular Extension
Allows site administrators to display only those files in listing having particular extensions like jpg, png, pdf via the backend settings.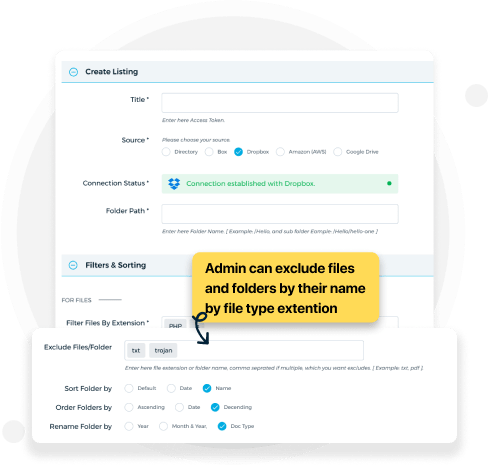 System For Including & Excluding Files & Folders
Include & Exclude Files & Folders
This feature allow site admins to only include & display specified files / folder in the listing. Alternatively admin can exclude some files & folders and display the rest of files and folders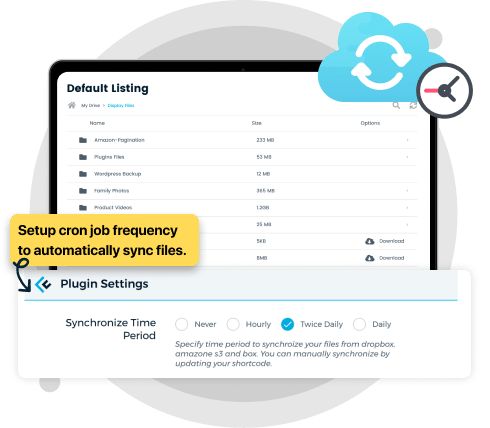 Autmatic Data Syncronization
Cron Job For Automatic Data Sync
Our plugin automatically synchronises with the data storage via API to update your files and folders listing in real-time.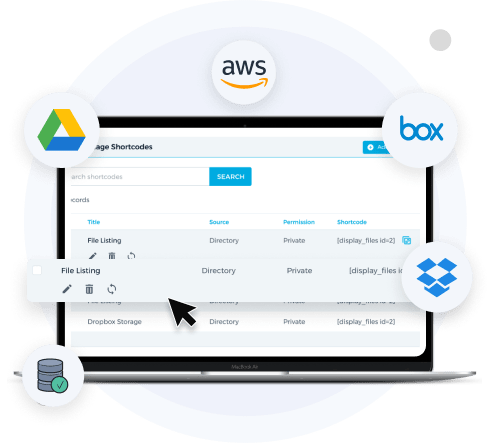 Manual Data Syncronization
Manual Data Sync Fom Backend
Website administrators can also manually update file and folder listings from the website backend if they don't want to wait for the next cron job to automatically update the file & folder listing.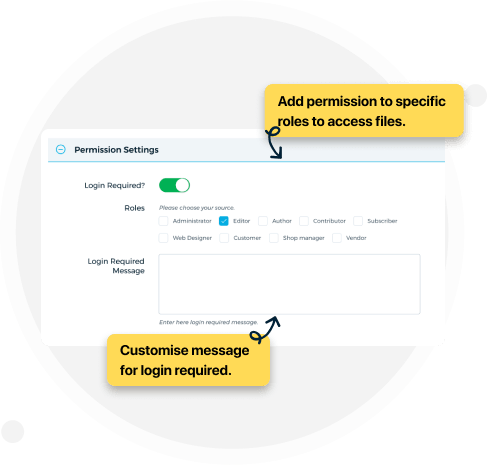 Restricted Access To Listing
Enable User Authentication to View Listing
Website administrators can easily enable user login authentication to prevent unauthorized access to listings. Administrators can specify user roles for providing access to the listing.
Backend ScreenShots
Get an idea about plugin's backend settings & all the dynamic options available with help of below slider.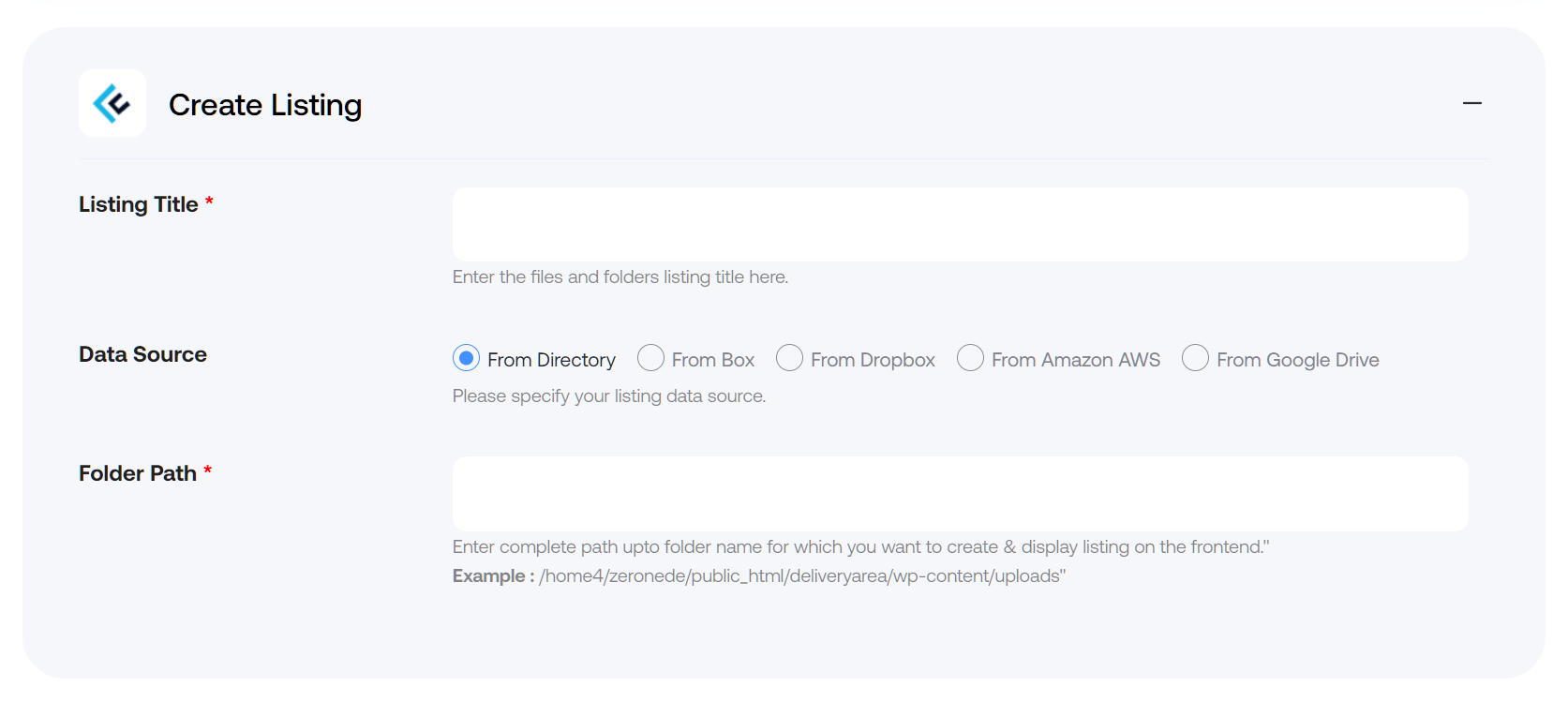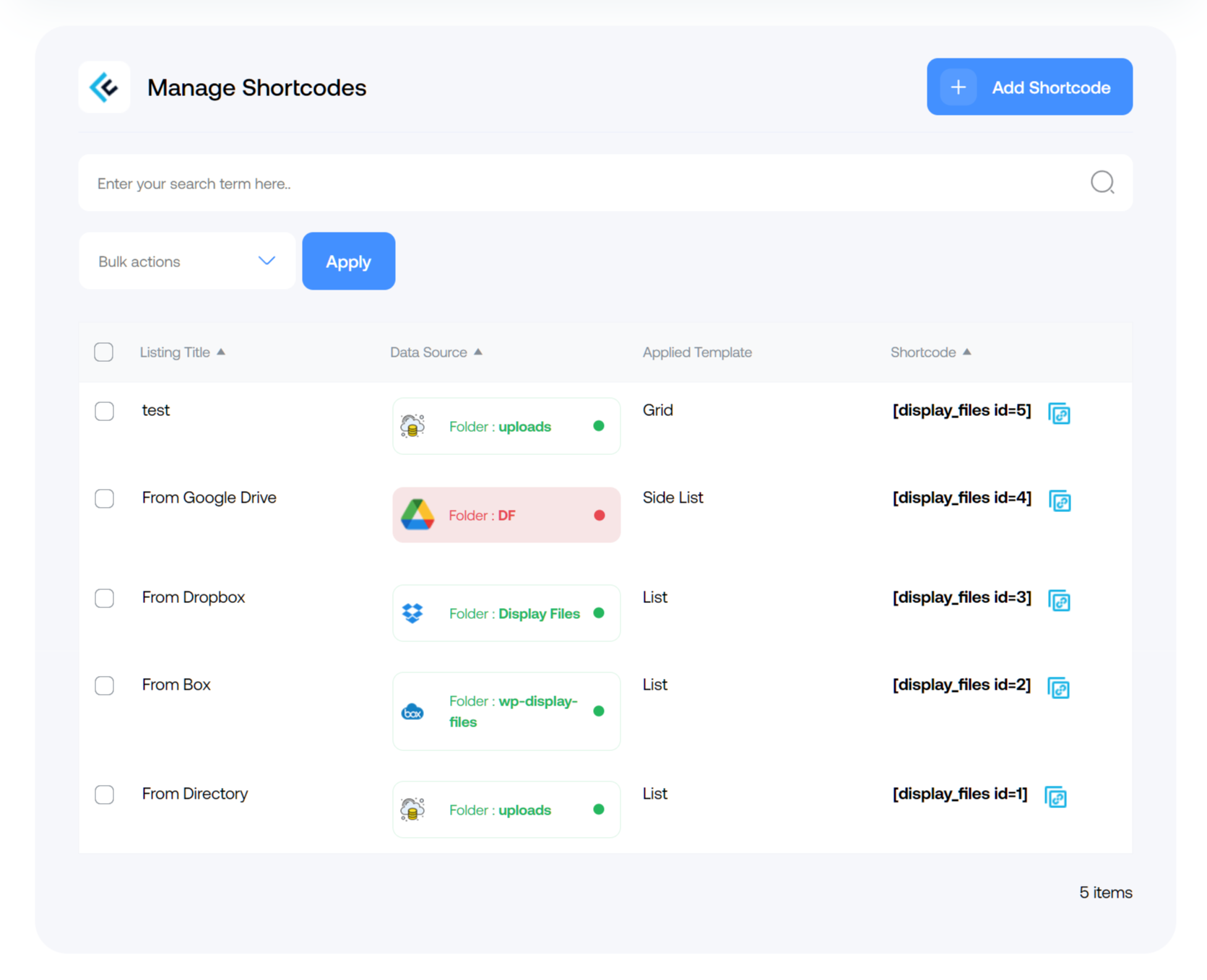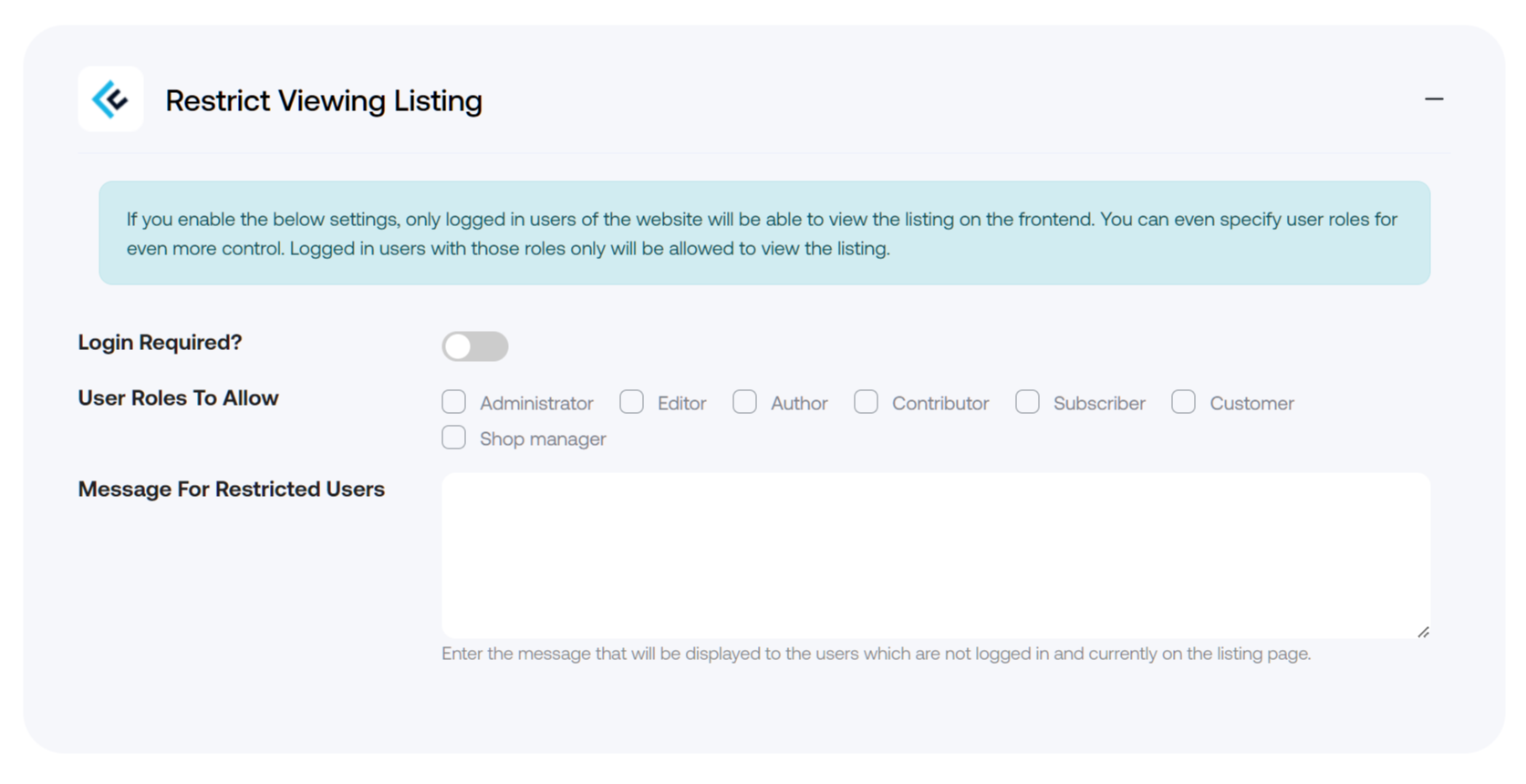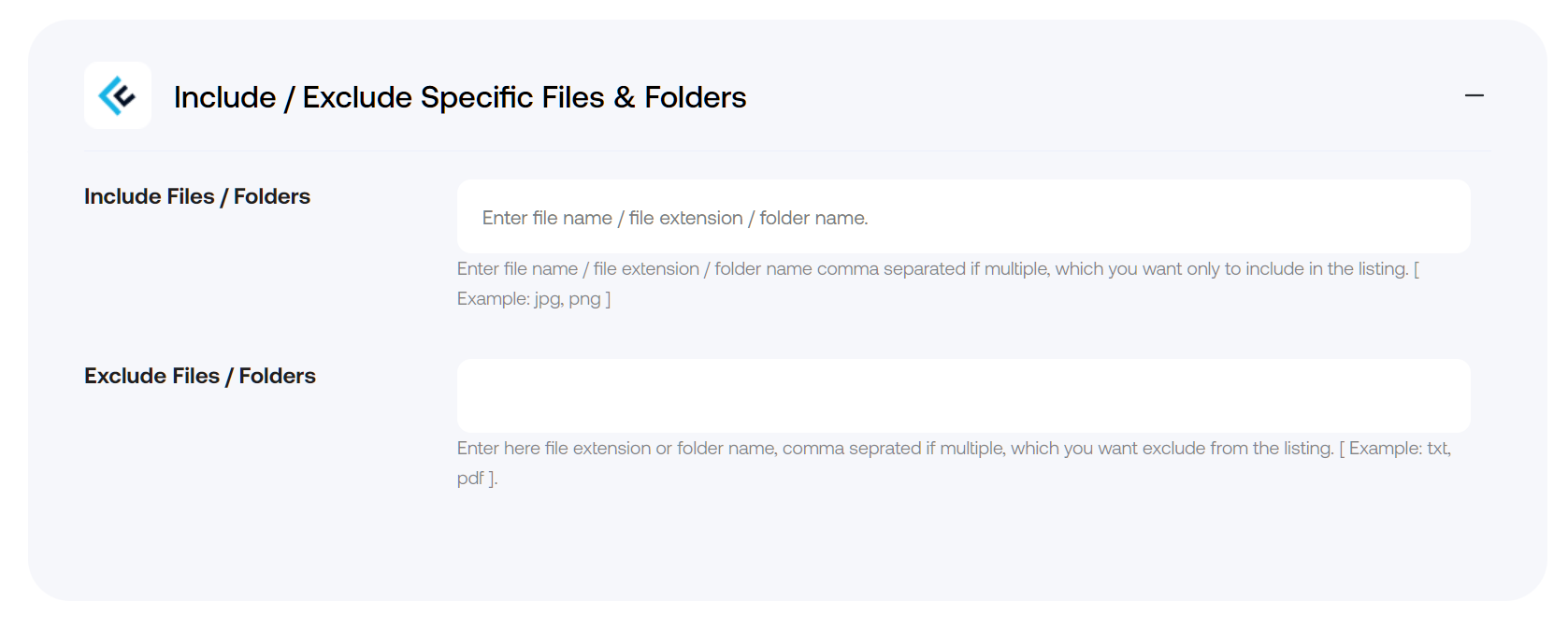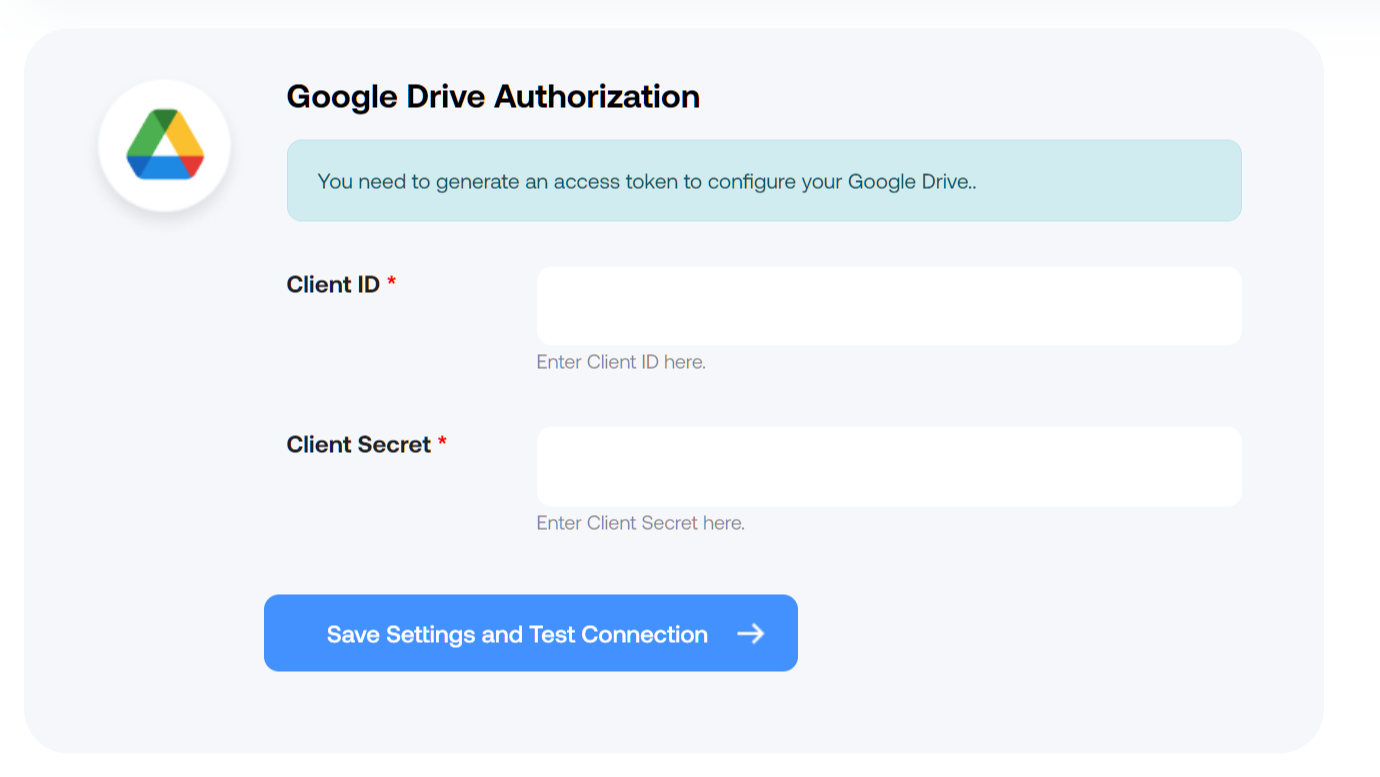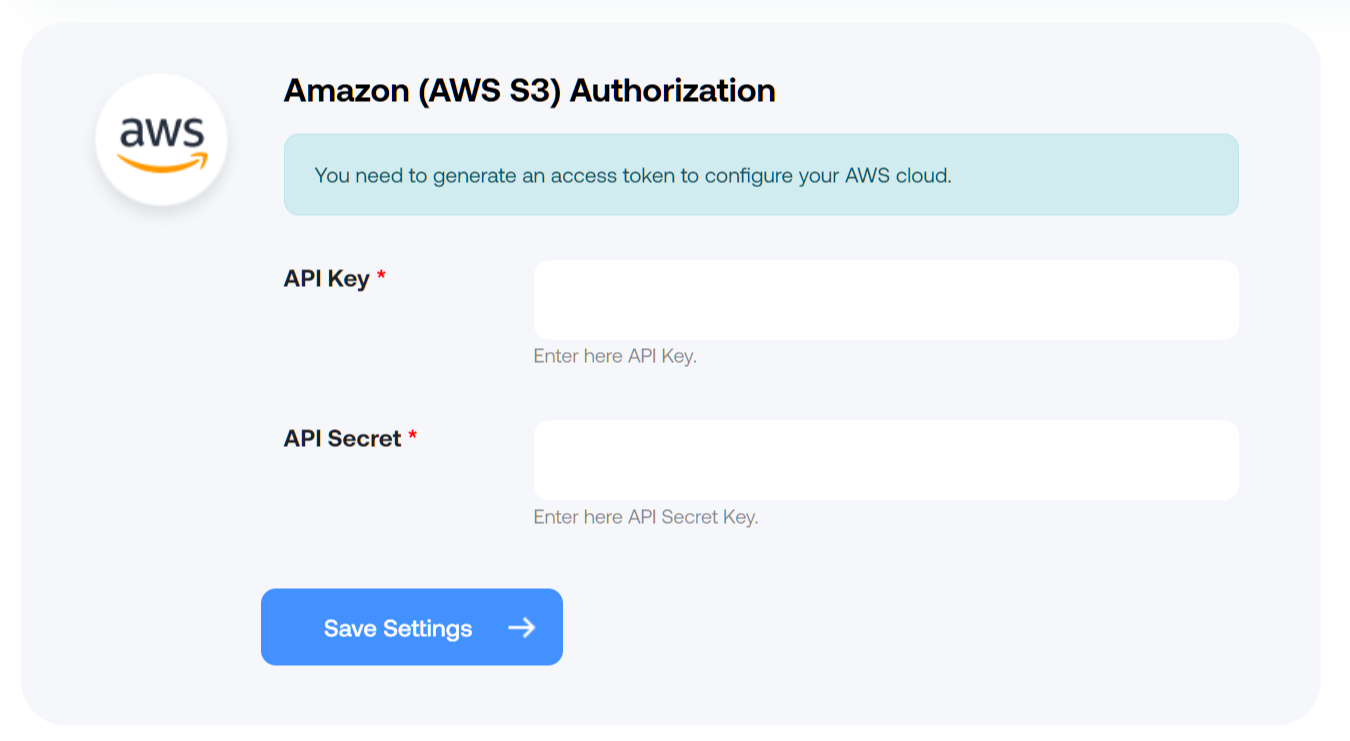 Effortless Multi-Cloud File Display And Data Sync
WP Display Files lies in its ability to effortlessly synchronize modified or deleted data in real-time from various cloud storage platforms, including Dropbox, AWS, Google Drive, and more, while seamlessly managing and displaying files from these sources.
Discover the Top Features
Multiple data sources: Major cloud storage & servers
Multilingual: Available in multiple languages
Display options: List or grid view
Filters and sorting: Find files quickly
Search & pagination: Browse large file libraries
Authentication: Protect files with restriction
Responsive: Looks good on any device
Customization: Change colors, fonts, and styles
Security: Keep files safe from unauthorized access
Updates: Stay up-to-date with the latest features
Got A Query ?
If you have any query about this plugin's default functionality or possibilities of its customisation according to your custom needs or requirement of its integration with some other plugin, free feel to contact us.
Our team will respond as soon as possible.
Get this ALL IN ONE plugin and look no further
We also have dedicated support team which will assist you in setting up the plugin according to your requirements.