June 19, 2023
Last Updated On
Plugin Features
Display blog posts on your WP website according to custom rules defined through back-end with beautiful designs with just few clicks.
Display Posts By Author, Date, Category, Tag, Or Custom Fields
Show Related Content On Post Detail Page To Engage Users
Seamlessly Integrate With Acf For Advanced Setup
Display Listings From Any Custom Post Type
Live Preview Of Blog Posts Listing For The Site Admins
Showcase Post Listings In Responsive Layouts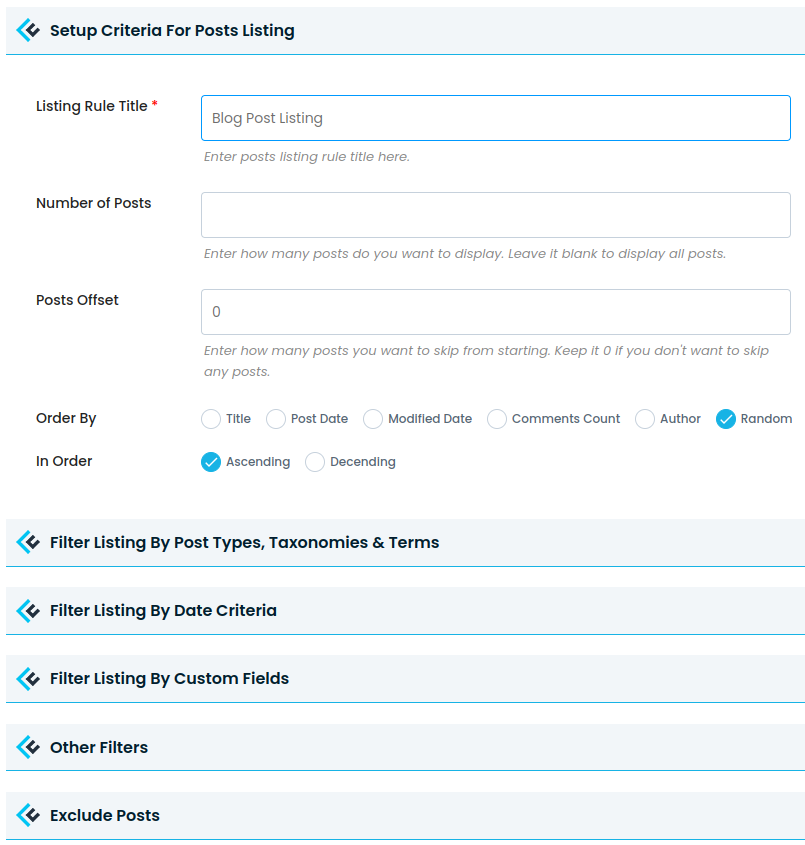 Setup Your Post Listing Rules
Most Advanced Post Display & Filter Criteria
Why stick to the WordPress's default way of displaying all published blog post by reverse chronological approach ? With this plugin as site admin, you can display & filter the blog posts by custom field values, custom date criteria, post authors, categories, tags, featured image & many more criterias.

You have full control to include & display only those blog posts that matches your post lisgint rules.

With this plugin you can target & display the very right posts by applying so many filters on blog listing. This makes the posts listing on the front-end extremely controlled. Flexibility to choose the right post is the main strength of this plugin and which makes it exceptional.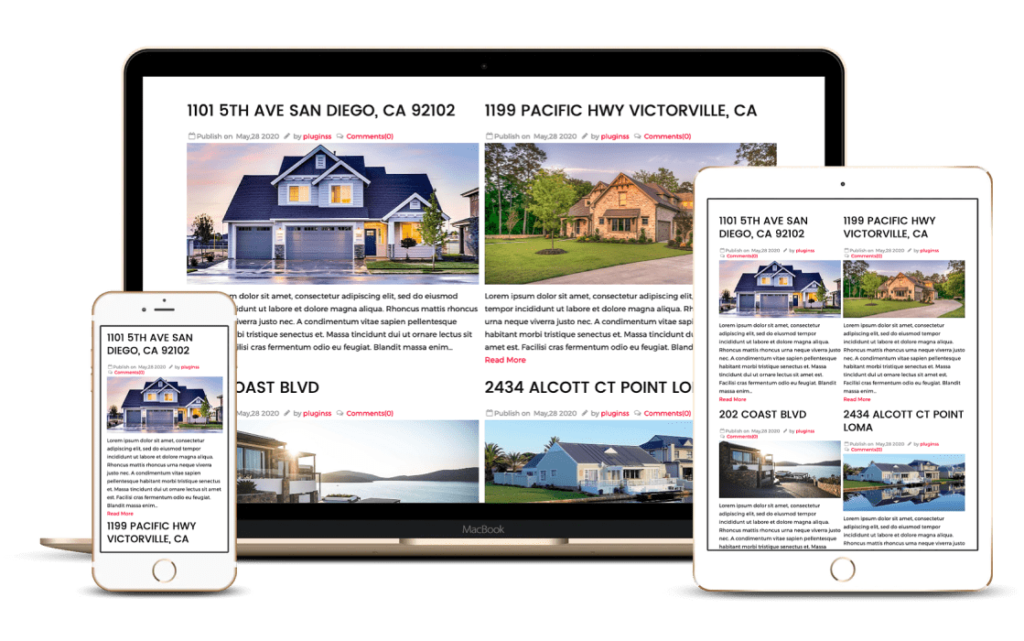 Stunning Responsive Design For Blog Layout
Display Beautiful & Resposive Blog Post Listing
Once you define a post listing rule, you can select a beautiful responsive design for the blog post listing. All the listing templates are fully customisable & allows you to create visually appealing post listings.

This improves the overall user experience on your website, keeping visitors engaged and increasing the likelihood of them exploring more content.

All the provided listing templates are of modern design and fully responsive.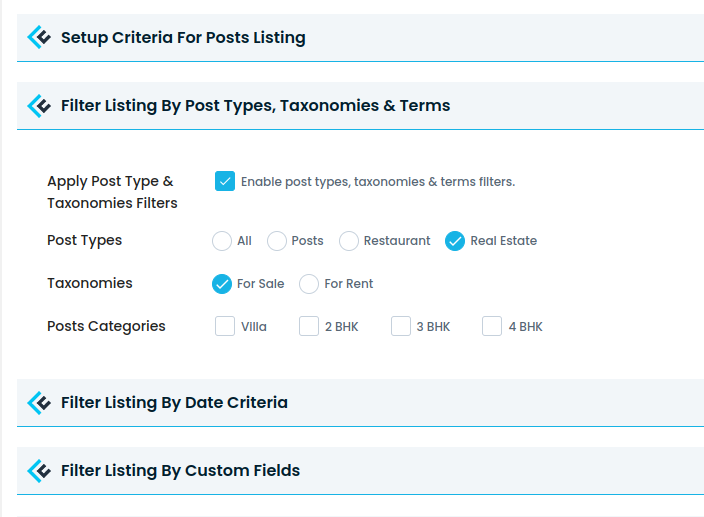 Filter Blog Post / CPT By Taxonomy / Category
Display Blog Post / Custom Post Type Listing By Category
You as site admin can display & filter the blog listing / any registered custom post type present on your website. You can filter the listing by category of your choice.

With this you can create separate listings with separated data which helps your site visitors to easily find out what they are looking for.

This is extremely powerful feature of the plugin.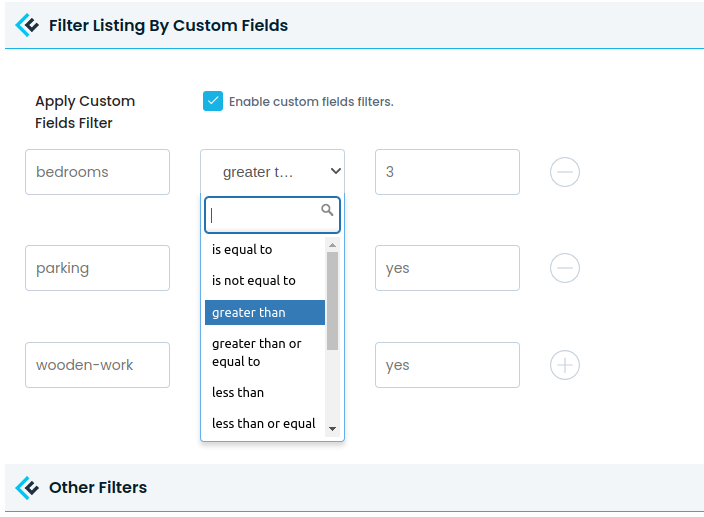 Filter By Custom Field Value
Filter Post Listing By Custom Field Values
This is the most used and powerful feature of our plugin. You can include the blog post that have certain values stored in their post meta.

We have a fully dynamic system in the back-end which allows site admin to specify multiple custom field value criteria.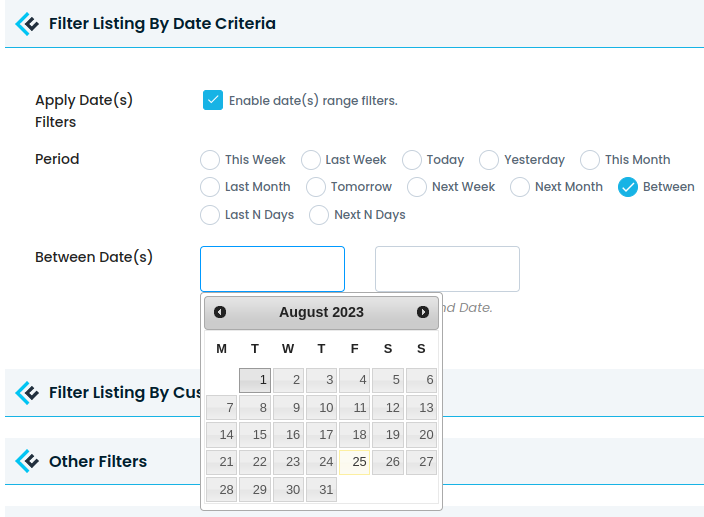 Filter By Custom Date Criteria
Filter Post Listing By Date Criteria
You as site admin can filter the blog listing by applying certain date related criteria of your choice. You can even specify two dates as start and end date. Only blog posts that was published in that interval will be displayed.
Most Advanced Post Listing For WordPress
With this plugin, you can now display the blog post listing in more controlled way on your WordPress website. Instead of displaying default blog post listing, define your listing rules in back-end & filter post by author , categories , date, custom field values, having featured image & much more.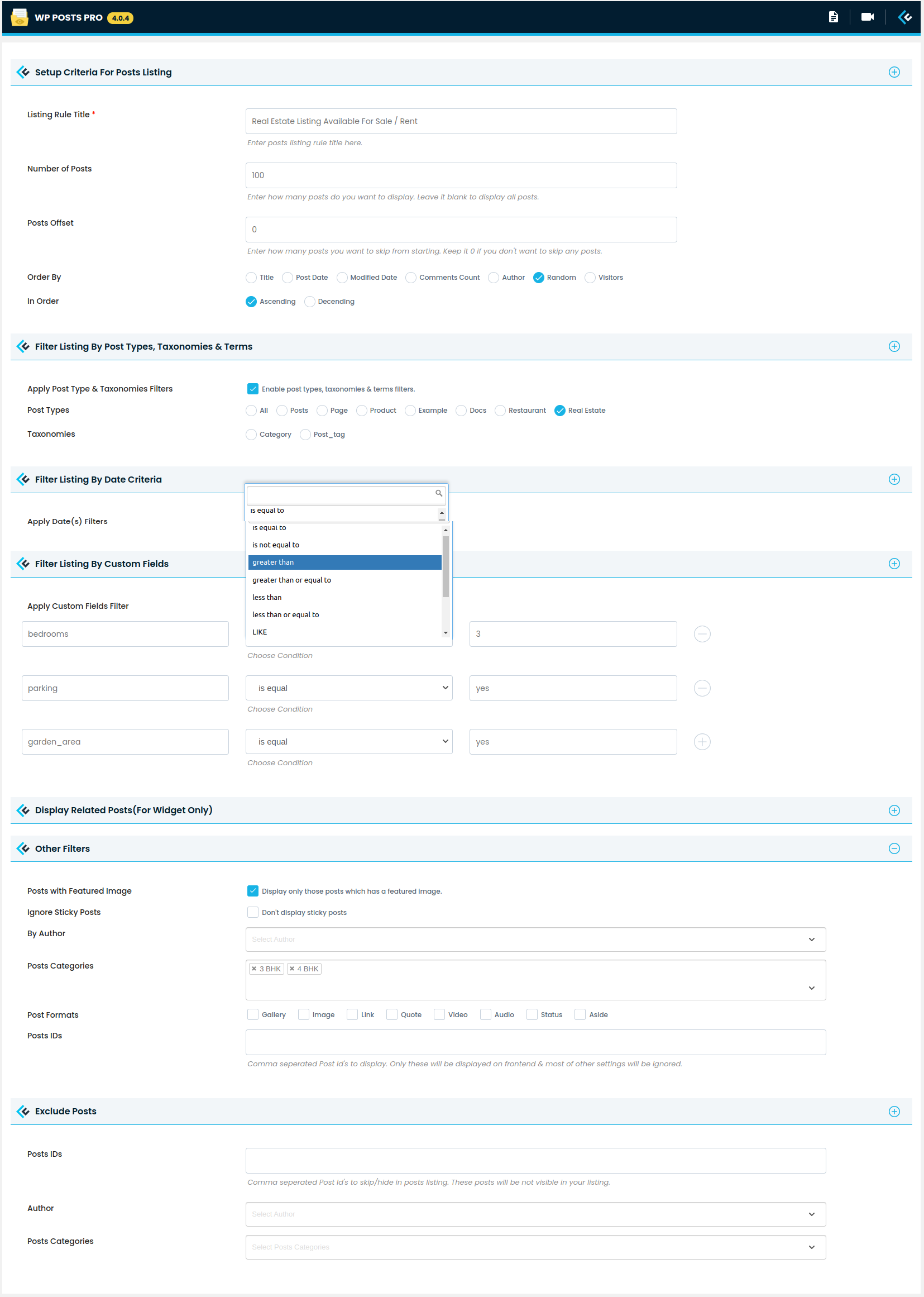 Backend ScreenShots
Get an idea about plugin's backend settings & all the dynamic options available with help of below slider.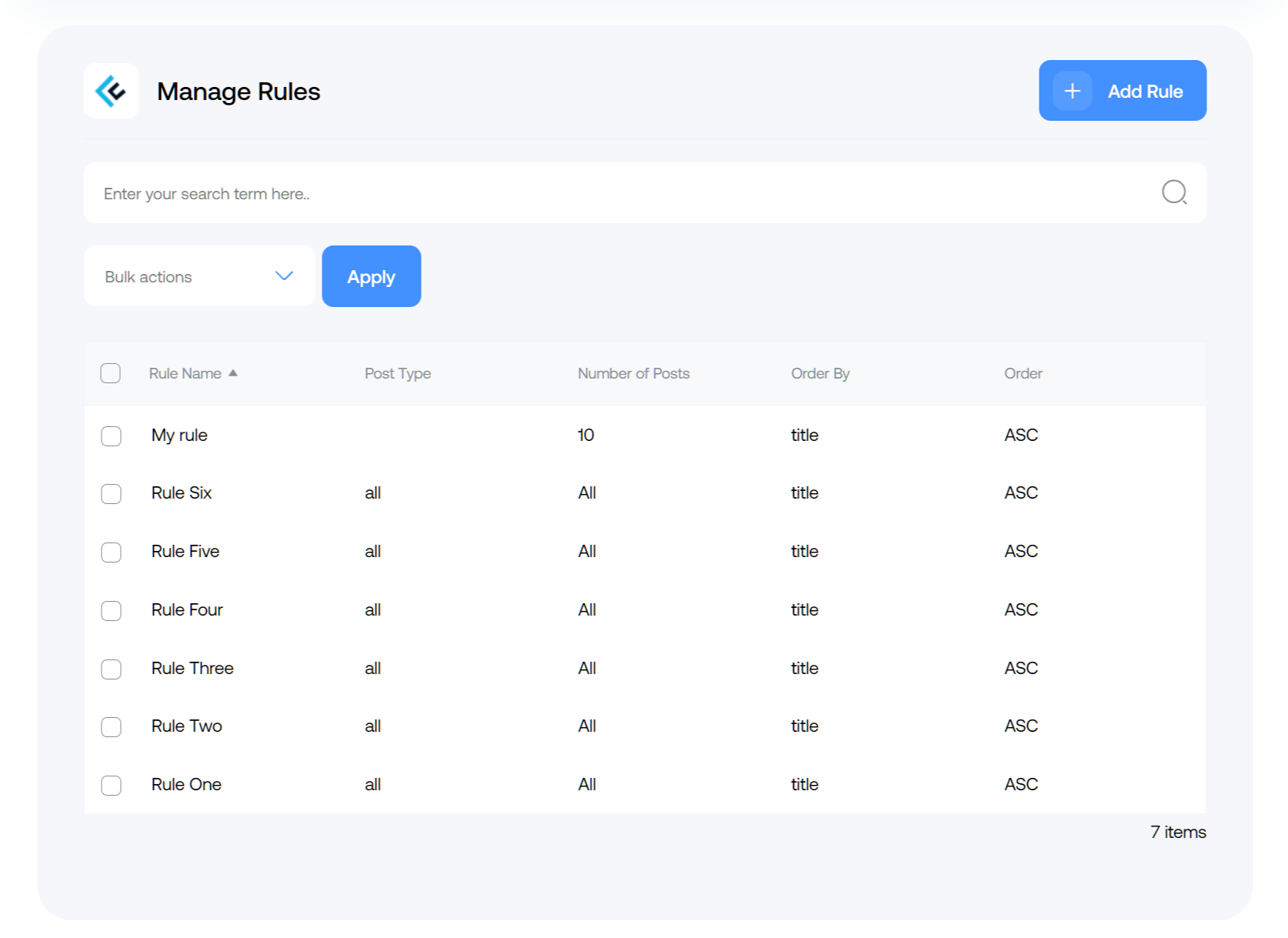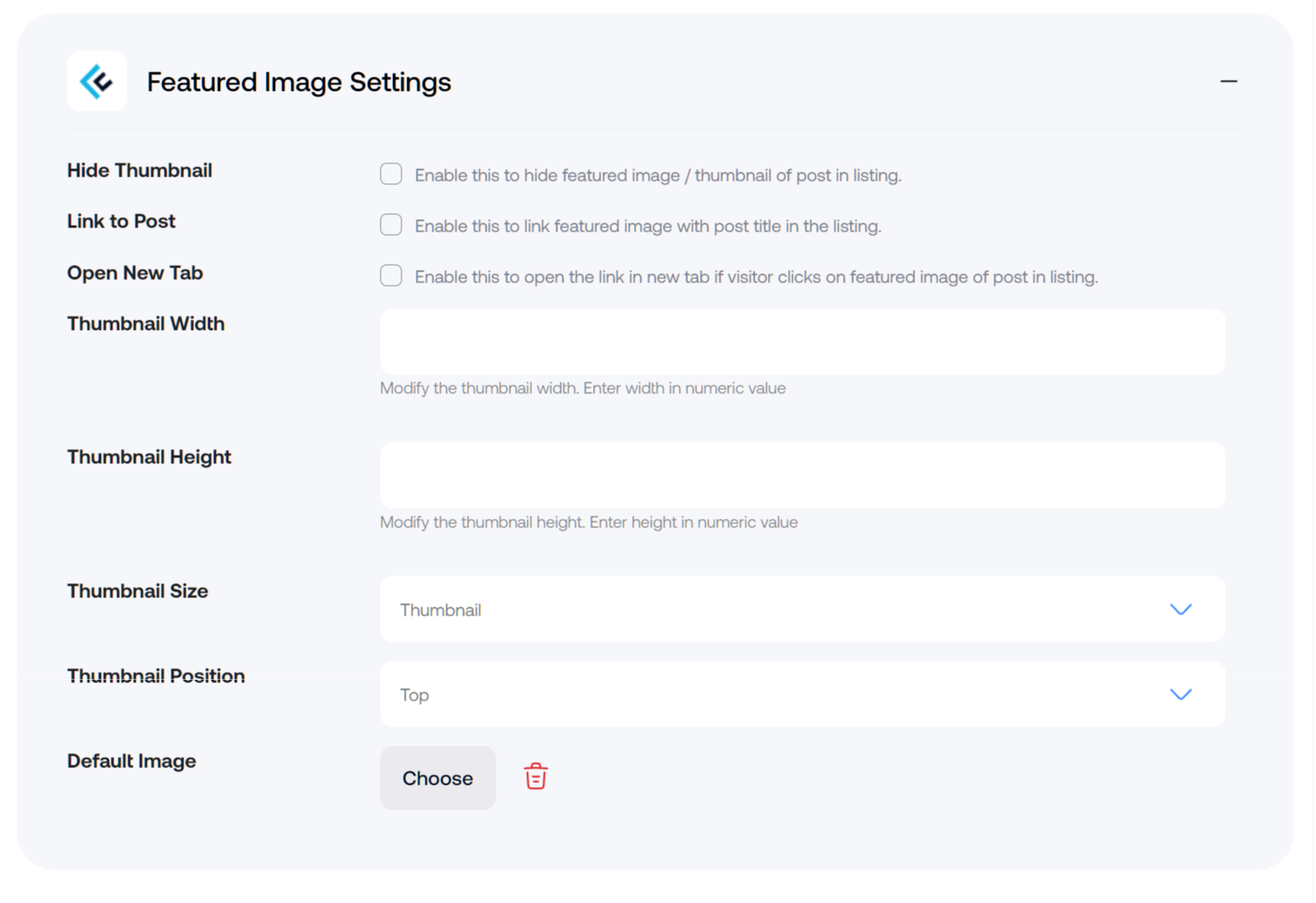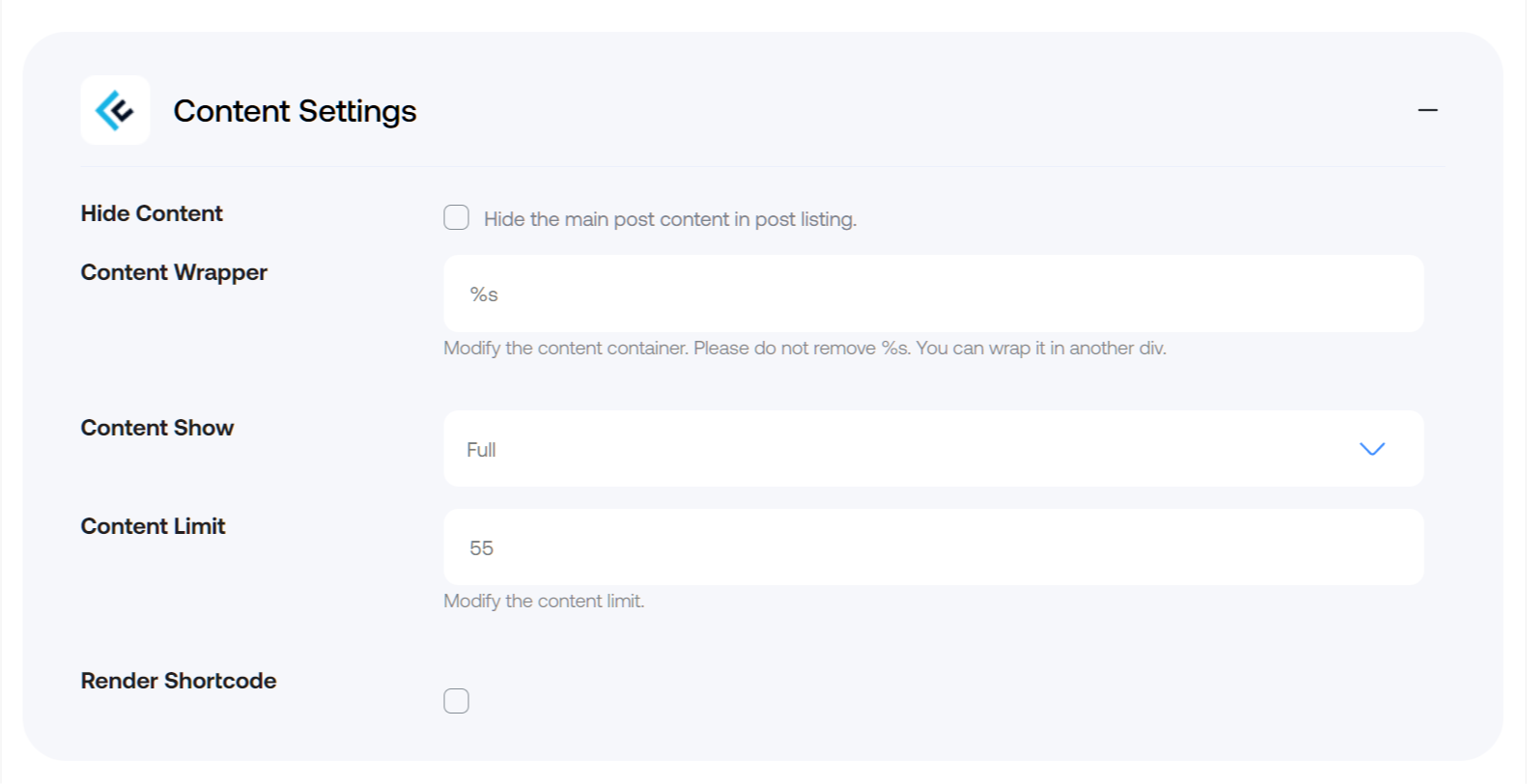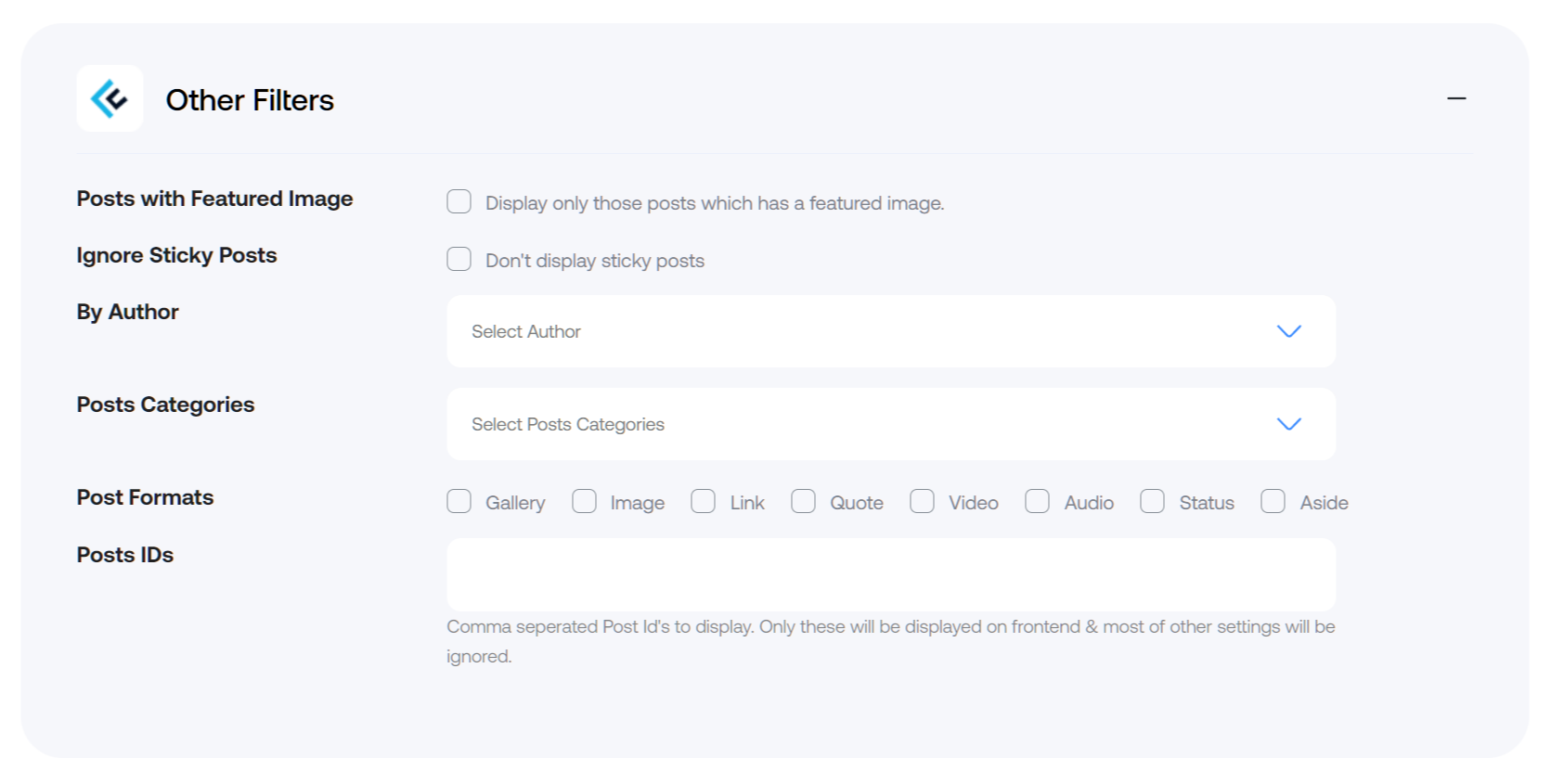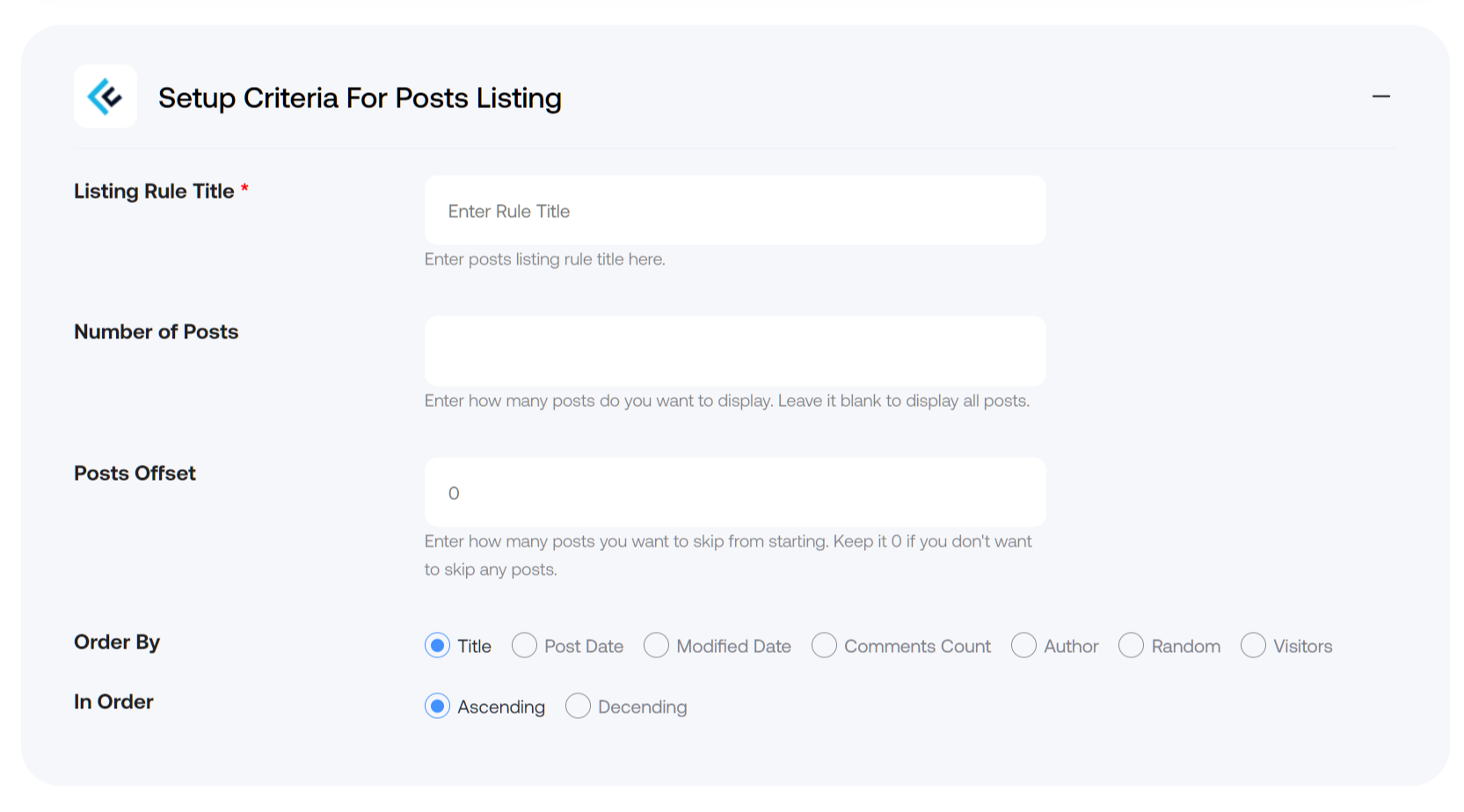 Display Blog Posts & Custom Post Listings With Flexibility
Display captivating blog posts and custom post type listings with fully flexible criteria & beautiful responsive designs. Effortlessly customise and showcase your content.
Discover the Top Features
Filter Listing By Post Types, Taxonomies & Terms
Filter Listing By Date Criteria
Filter Listing By Date Range
Filter Listing By Featured Image
Filter Listing By Custom Field Values
Filter Listing By Post Ids
Fully Flexible Order By Functionality
Beautiful Responsive Designs
Live Preview in the Backend
Advanced Custom Fields (ACF) Compatibility
Related Posts Widget
Customizable Listing Template
Carousel Slider for Post Display
Numeric Pagination, Load More, Infinite Scroll
Got A Query ?
If you have any query about this plugin's default functionality or possibilities of its customisation according to your custom needs or requirement of its integration with some other plugin, free feel to contact us.
Our team will respond as soon as possible.
Get this ALL IN ONE plugin and look no further
We also have dedicated support team which will assist you in setting up the plugin according to your requirements.