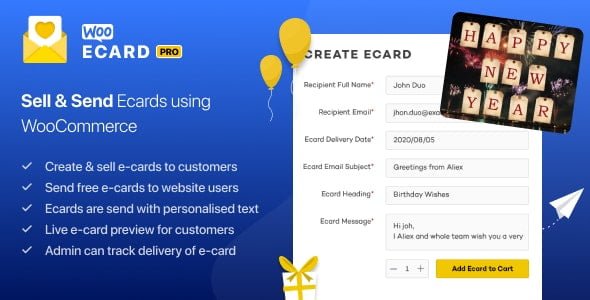 June 13, 2023
Last Updated On
Plugin Features
Create eCard products with WooCommerce, sell it & earn revenue. Buyers will be able to send customised ecards to recipients on future dates.
Create, Sell, And Manage Ecards Within WooCommerce
Engage Customers with Ecard Previews in Pop-ups
Collect Recipient Details and Delivery Dates on Product Page
Easily Modify Ecard Content After Adding to Cart
Customers Schedule Future Delivery Dates for Ecards
Send Free Ecards to Customers and Website Users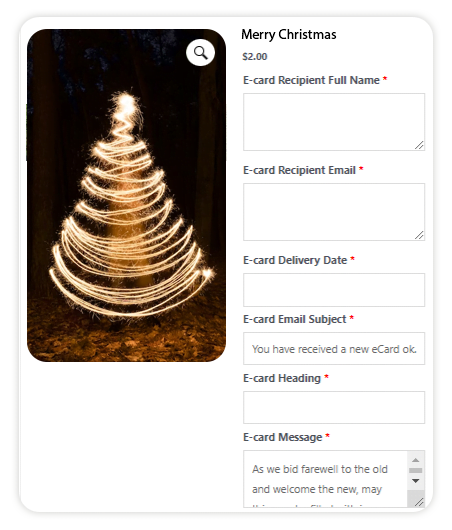 Site Visitors Can Buy Ecard & Send It To Recipient.
Allow Buyers To Send Personalised Ecards
A form will be displayed on the product details page to collect the recepient's email address & all other information that ecard will contain. Buyer will fill up the form with delievery date of Ecard. On the expected day, our plugin will send out the Ecard email on the recepient's email address.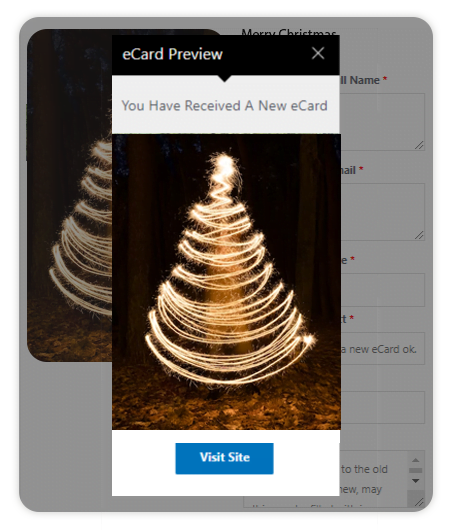 Live Preview Of Ecard Email
Watch Ecard Preview Inside Pop-up
On the same ecard product details page where buyer enters all the information about recipient, after adding the personal ecard message, buyer can see a live preview of ecard email.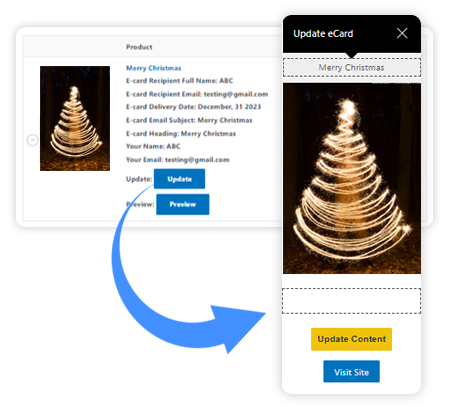 Update Ecard Content On Cart Page
Update Ecard Info From The Cart Page
Conveniently modify ecard details on the cart page , even after adding it to cart from product page. Update the ecard heading / message & again see the final ecard preview on cart page.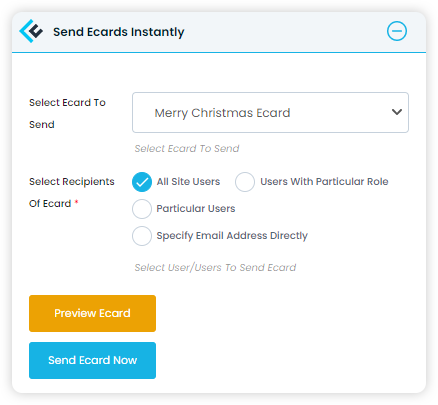 Send Ecards To Website Users For Free
Send Ecards To Website Users For Free
Apart from selling ecards for earning revenue, site admins can also use our plugin to send ecards to website users on different occasions for free from the back-end.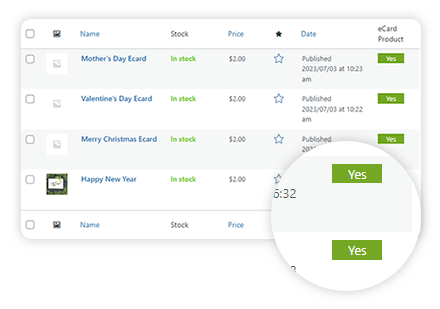 Easily Differentiate Between Regular & Ecard Product
Highlight Ecard On Products & Orders Listing Page
Ensure easy identification and quick access to ecard products and orders by effectively highlighting them on the listing page with the help of Ecard Pro.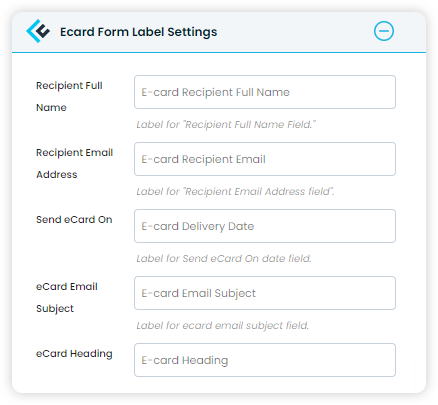 Fully Manageable Form Labels
Fully Manageable Ecard Form Labels & Settings
Customize every aspect, from form field labels to settings, to align with your unique requirements. Tailor the ecard form experience to provide a seamless and personalized interaction for your users.
Backend ScreenShots
Get an idea about plugin's backend settings & all the dynamic options available with help of below slider.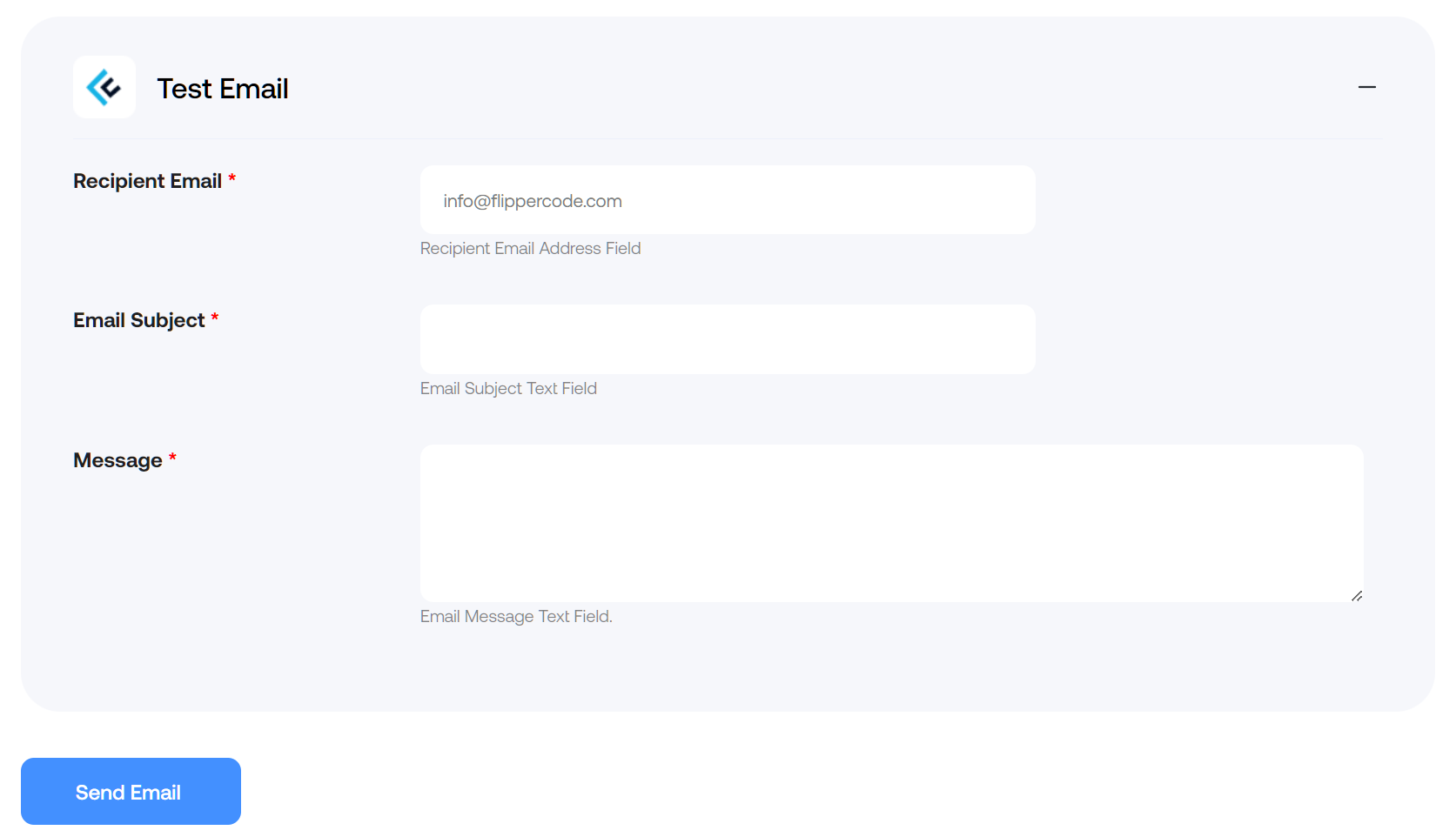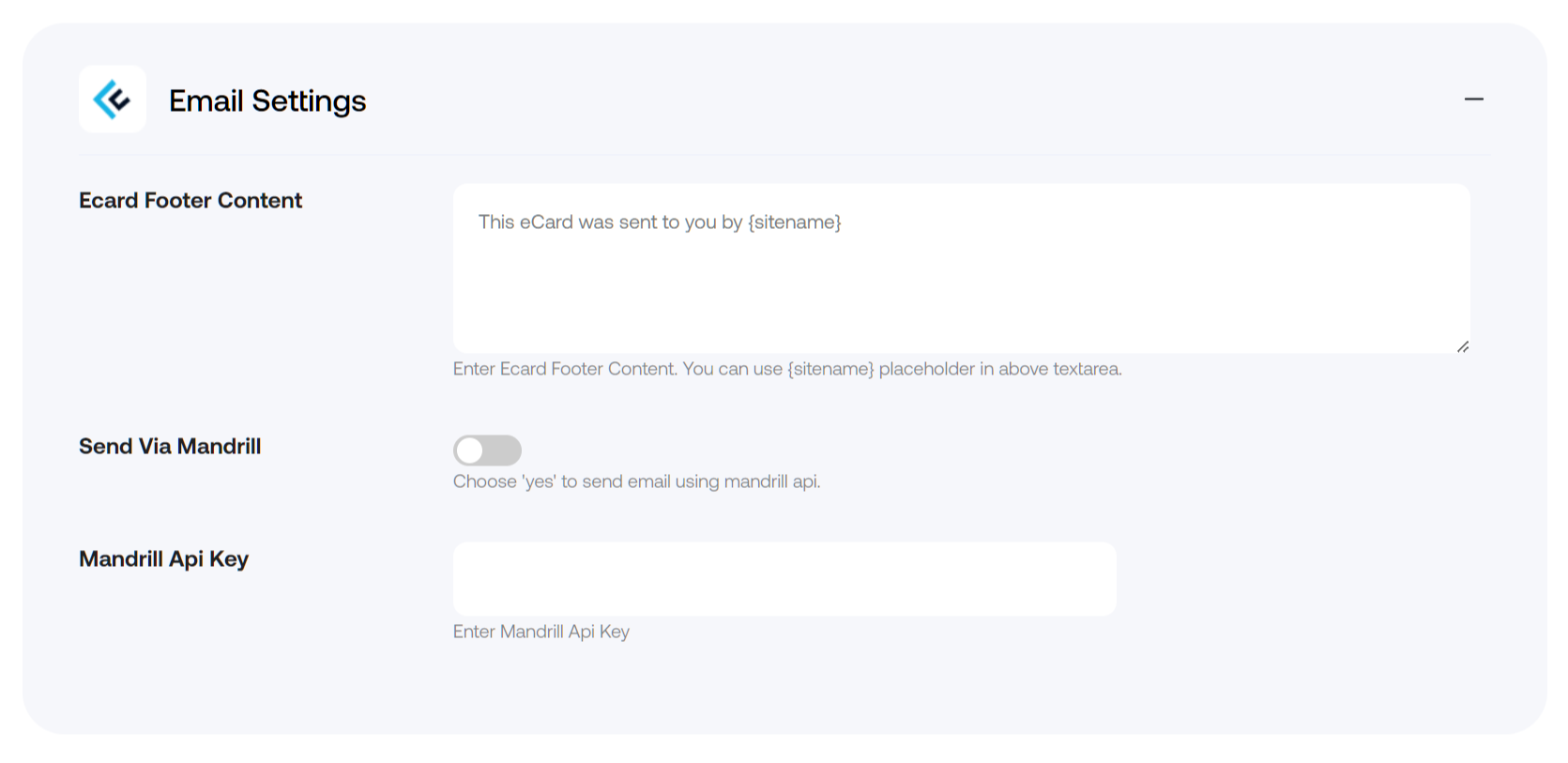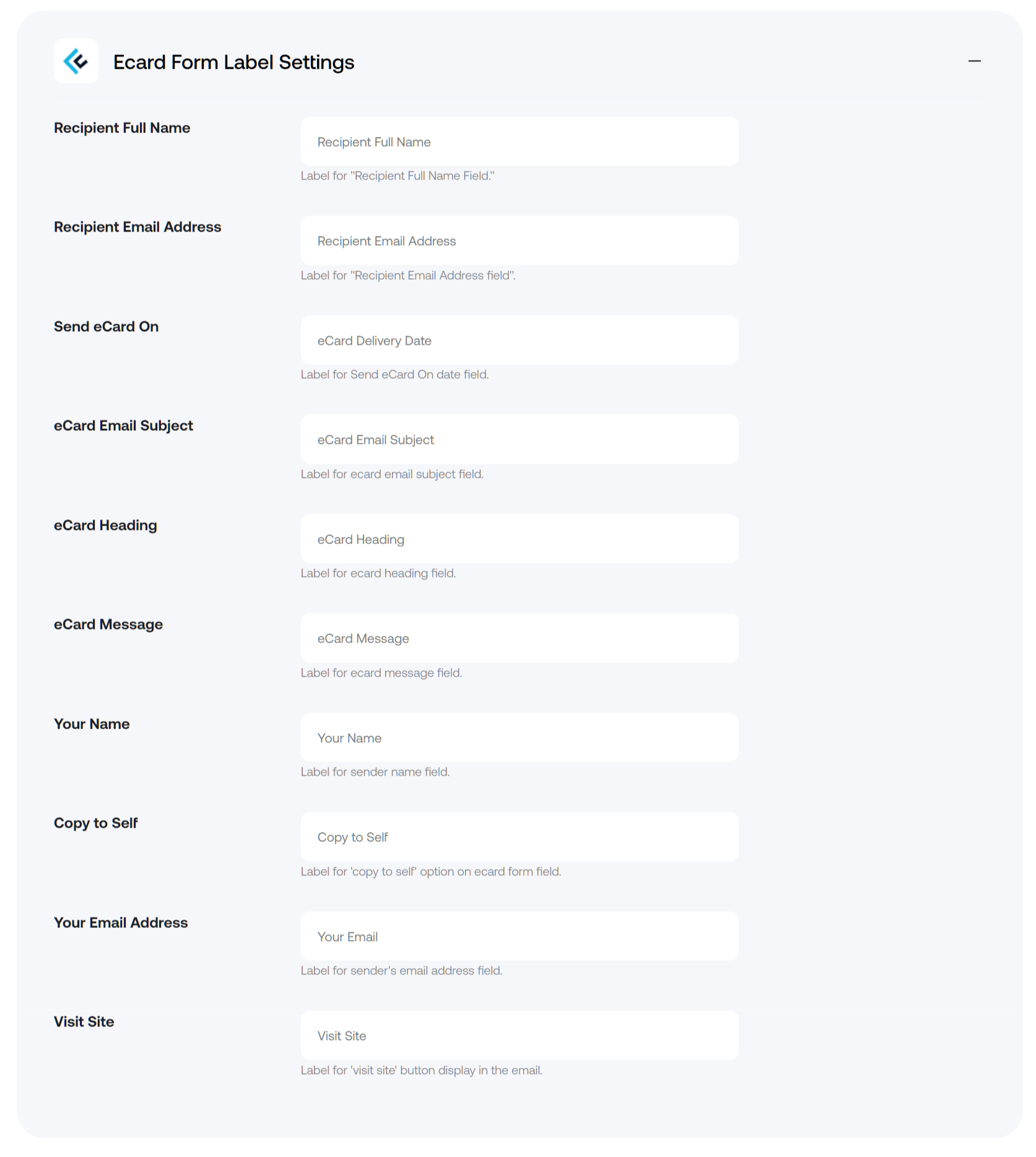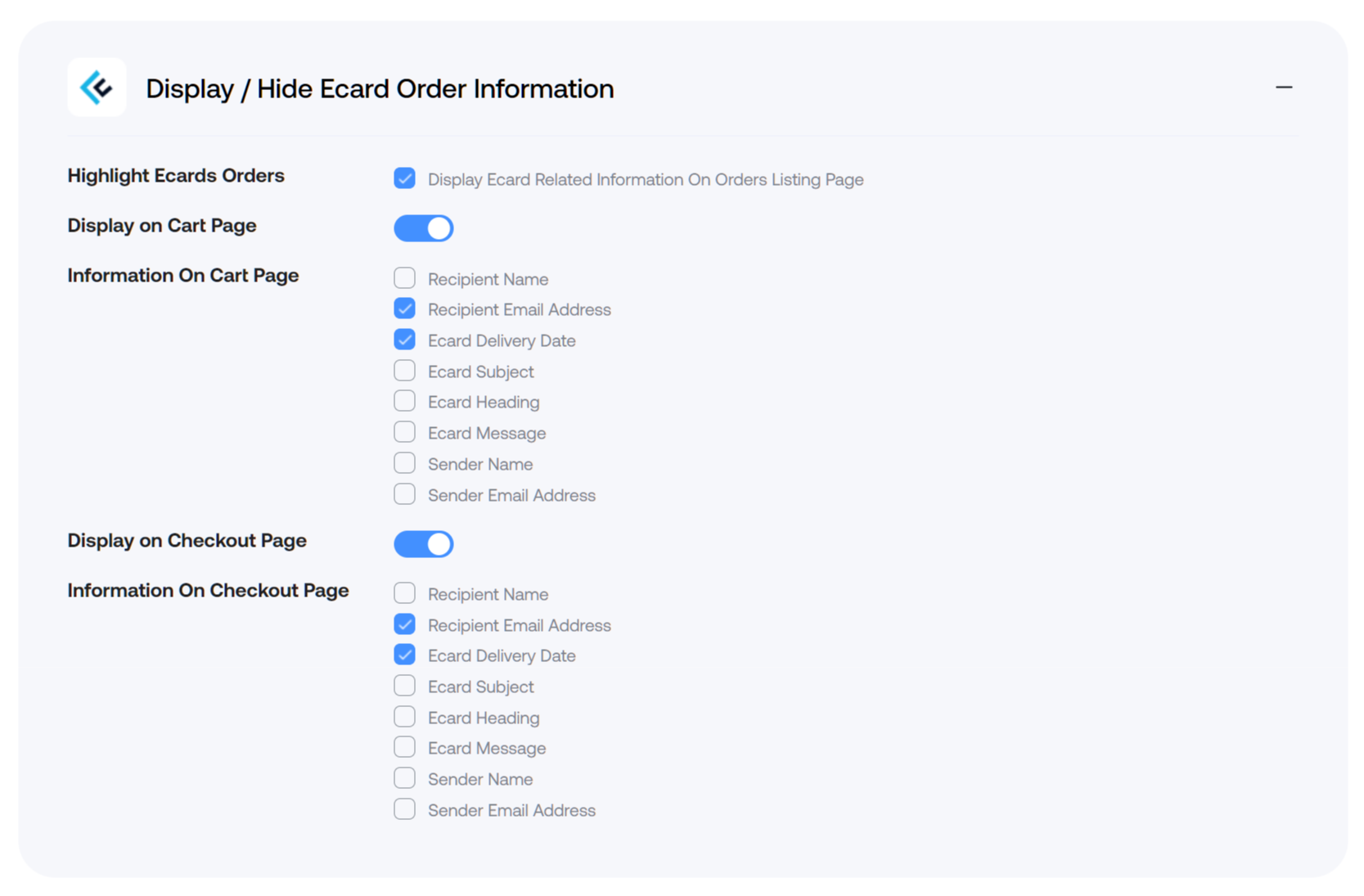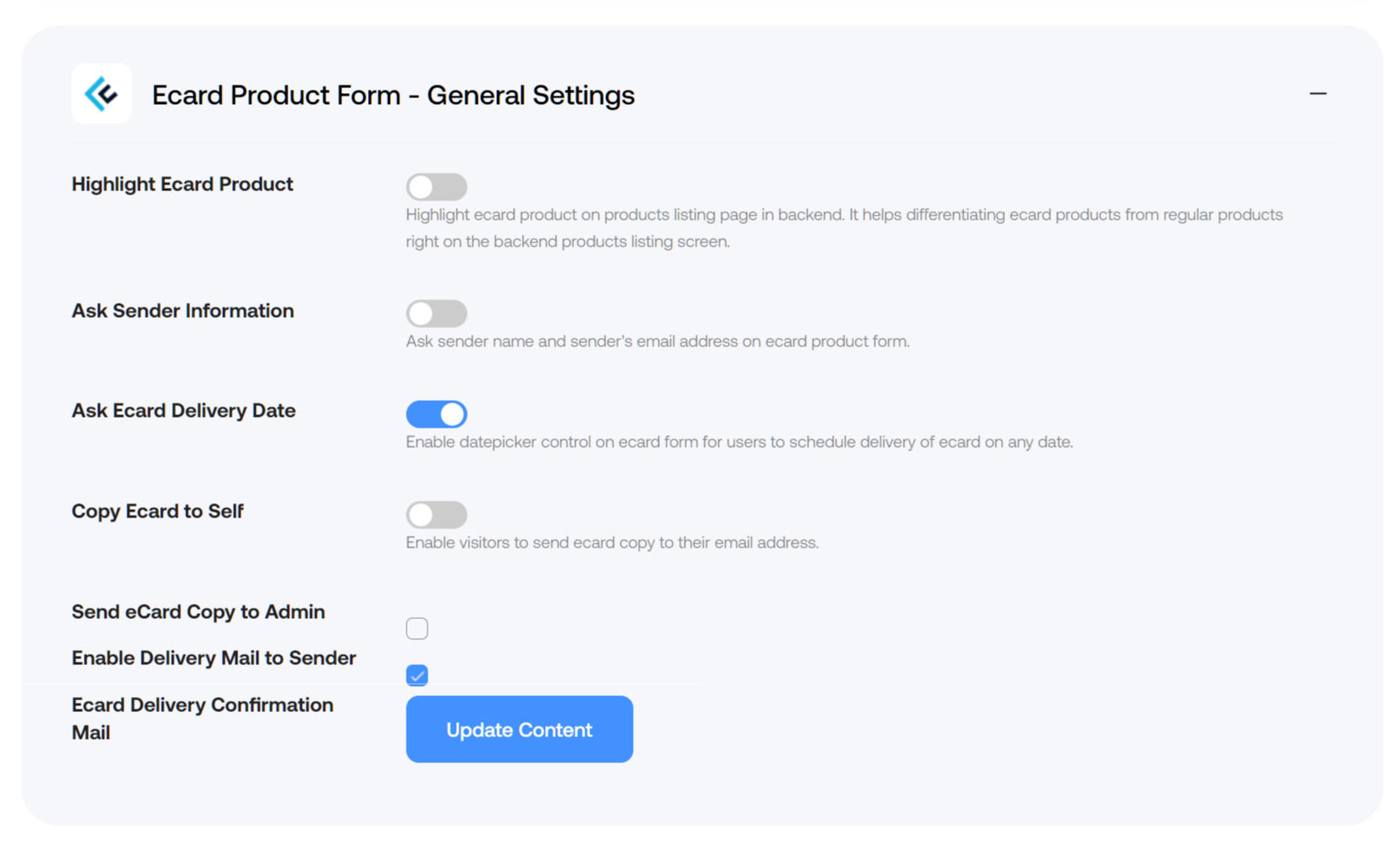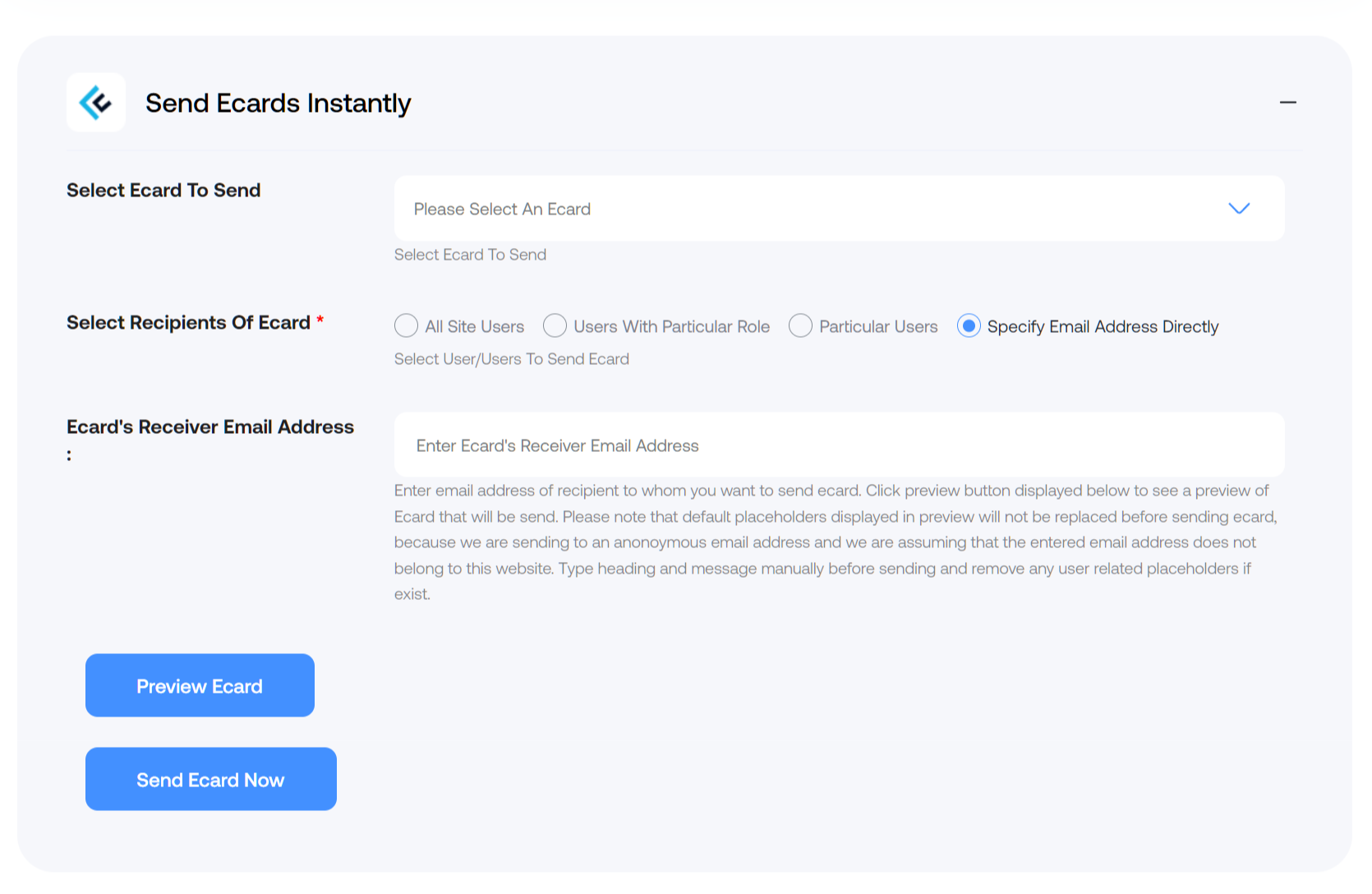 Create & Sell Personalized Ecards with WooCommerce
Feature-rich solution within WooCommerce, allowing effortless creation, customization, and sale of ecards. With captivating previews, scheduled delivery, and convenient updates, it enhances customer engagement and revenue generation.
Discover the Top Features
Easily Create WooCommerce Ecard Product
Ask Ecard Mail Information On Product Page
Display Ecard Preview To Customers In Pop-up
Update Ecard On Cart Page
Fully Customizable Ecard Form Labels and Settings
Schedule Delivery On Future Dates
Send Free Ecards To Customers And Site Users
Highlight Ecard Products & Orders On Listing Page
Customisable "Add To Cart" Button Text On Shop Page
Site Admin Can See Ecard Delivery Status For Each Ecard Order
Automatic Order Status Update For Orders Containing Ecards
Fully Scalable Plugin & Customisation Can Be Done
Got A Query ?
If you have any query about this plugin's default functionality or possibilities of its customisation according to your custom needs or requirement of its integration with some other plugin, free feel to contact us.
Our team will respond as soon as possible.
Get this ALL IN ONE plugin and look no further
We also have dedicated support team which will assist you in setting up the plugin according to your requirements.