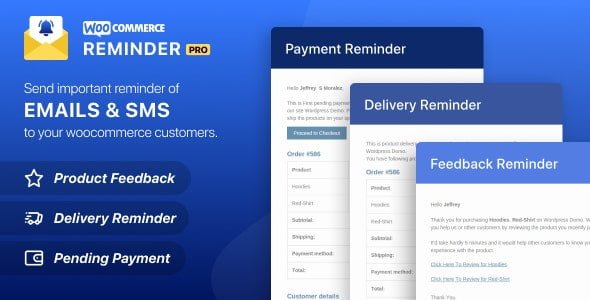 June 12, 2023
Last Updated On
Plugin Features
Unleash the Power of Reminders, Amplify Customer Satisfaction, and Supercharge Your Business with Woo Commerce Reminder Pro.
Sends Custom Email Asking For Pending Payments
Sends Custom Email For Reminding Order Delivery
Sends Custom Email For Providing A Product Review
Sends Mobile SMS To The Customers Along With Custom Emails
Uses The Same WC Email Template For Custom Emails To Main Consistency
Emails & SMS Both Are Automatically Delivered Via Cron Job
Pending Payment Reminder Emails
Our plugin sends out customised pending payment reminder emails to the customers when they've not made the payment and the order's status is pending according to the rules and email content setup in the backend.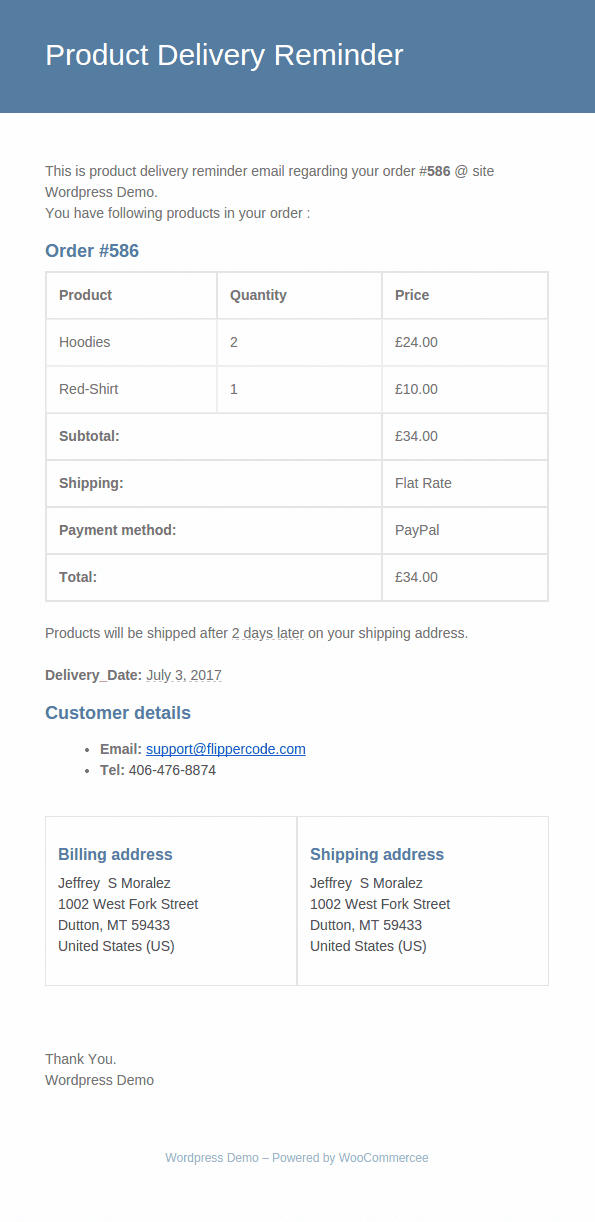 Order Delivery Reminder Emails
Order Delivery Reminder Emails
This plugin can send delivery reminder emails to the customers just before 1 days or the same day according to saved back-end plugin settings.

This improves the user experience drastically as they are notified by your store via email/sms regarding the delivery of their order.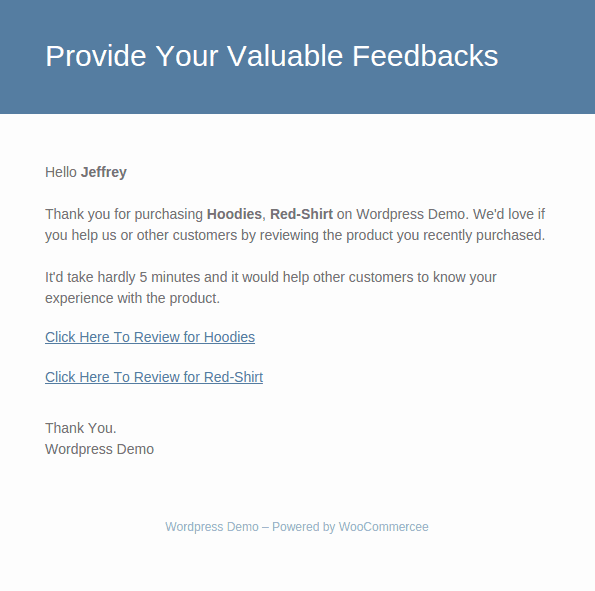 Product Feedback Reminder Email
Product Feedback Reminder Email
This plugin can also send a custom email to customer asking about the product feedback. The rules for this email can also be configured from the back-end completely.

This email is delivered generally 2-3 days after user's order status is set to "completed".
Twilio SMS Integration
Apart from sending emails, this plugins can also optionally send SMS for pending payments, delivery reminder and for product feedback. We have integrated Twilio SMS API which charges according to subscribed plan.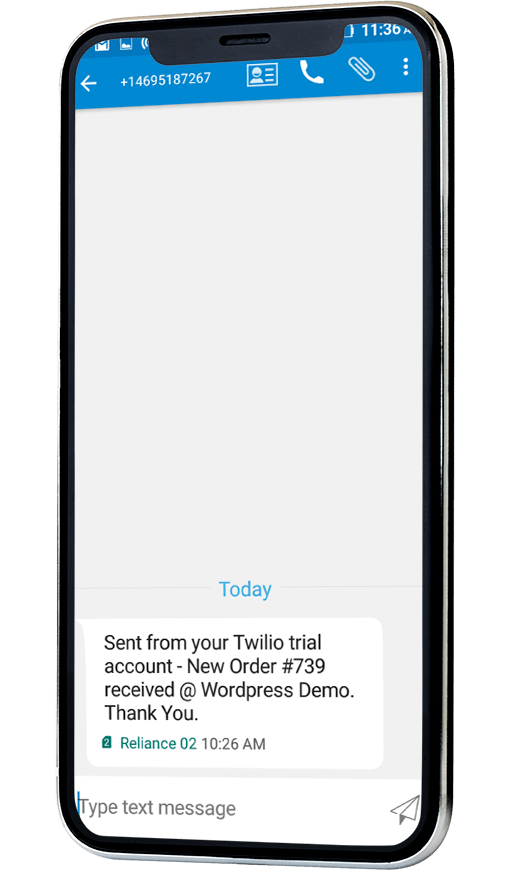 New Order Notification SMS
New Order Notification Confirmation via SMS
When a new order is placed by a customer on a WooCommerce store, WooCommerce notifies customer about new order only via an email. Not by any other means.

With our plugin, using Twilio SMS Gateway, you can effortlessly send new order confirmation SMS directly to your customers' mobile phone whenever a new order is placed by customer.
Fully Manageable Email & SMS Content For All Emails
The content of all custom emails / sms provided by our plugin are fully manageable from WooCommerce -> Email -> Setting screen. Just configure the email body content and subjet line with help of powerful placeholders provided by our plugin, you are then good to go.
First Pending Payment Reminder Email Settings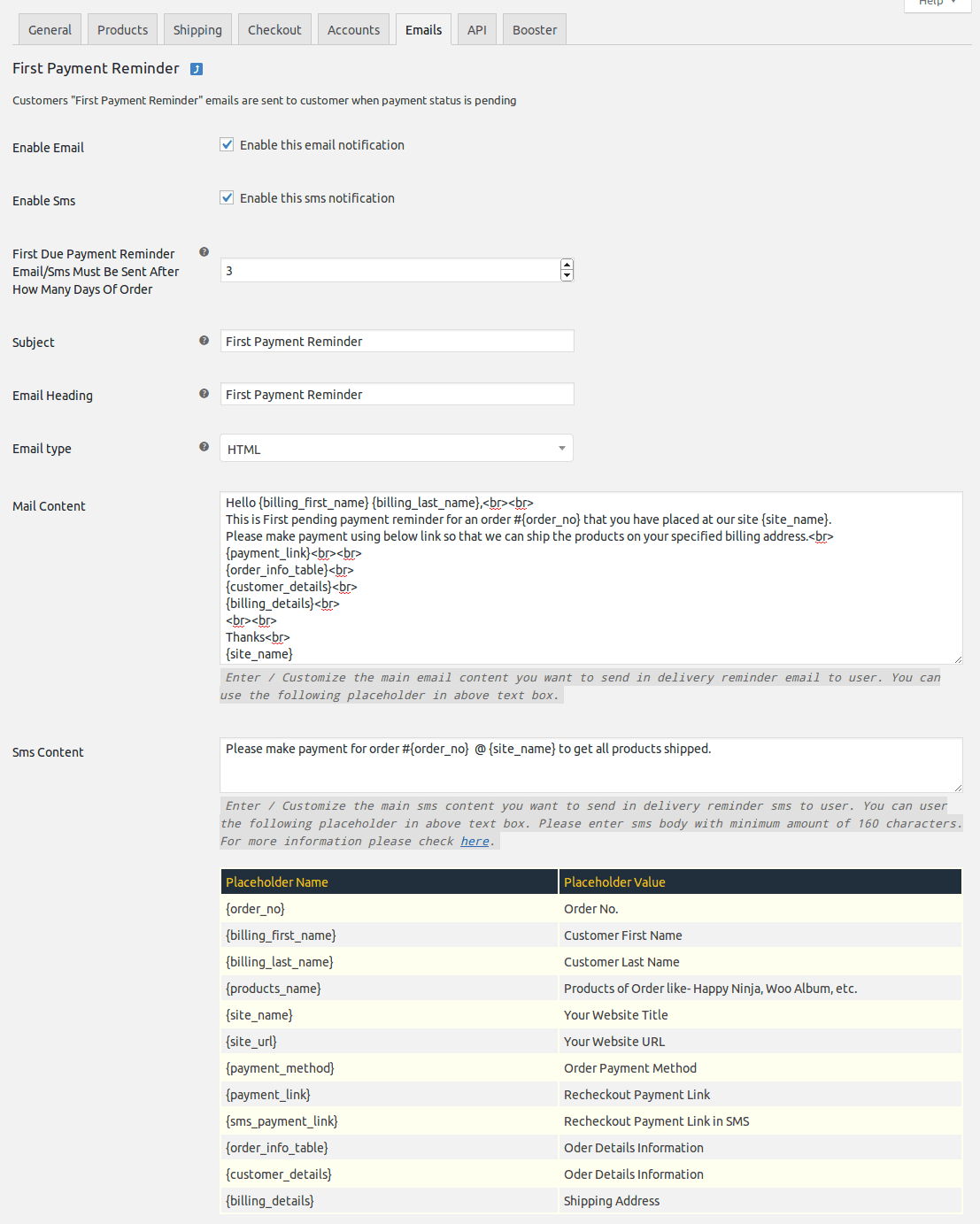 Second Pending Payment Reminder Email Settings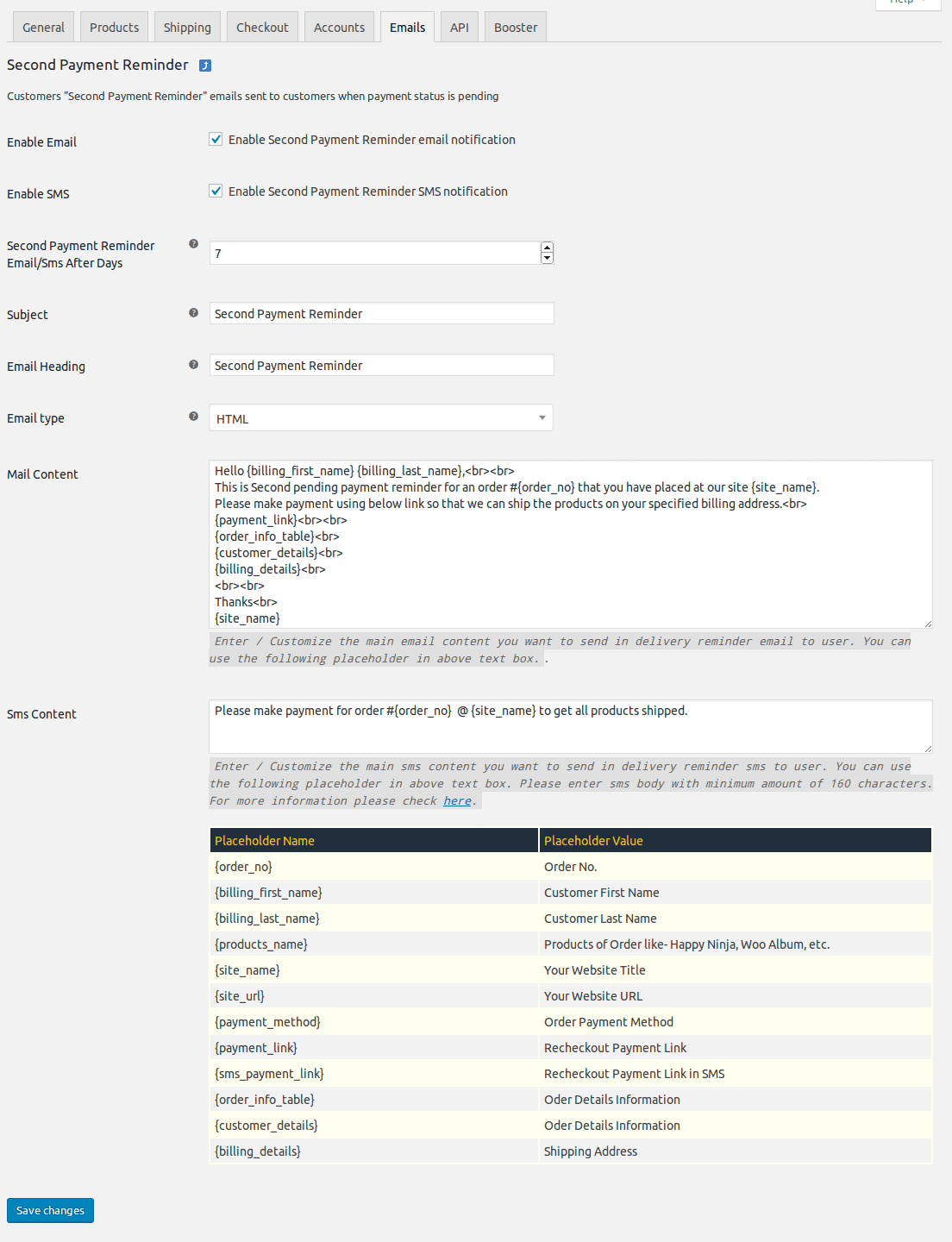 Third Pending Payment Reminder Email Settings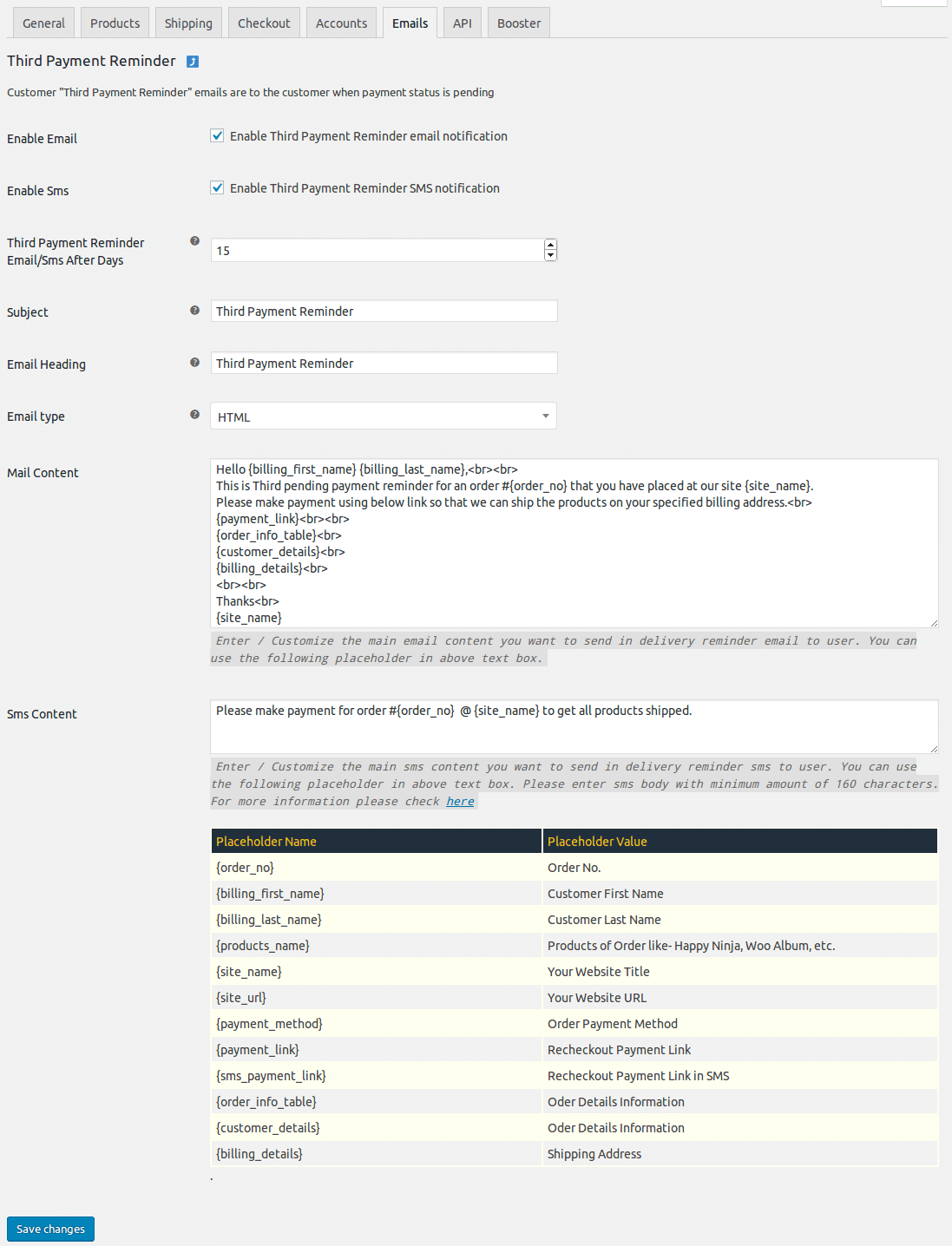 Order Delivery Reminder Email Settings
Product Review Email Settings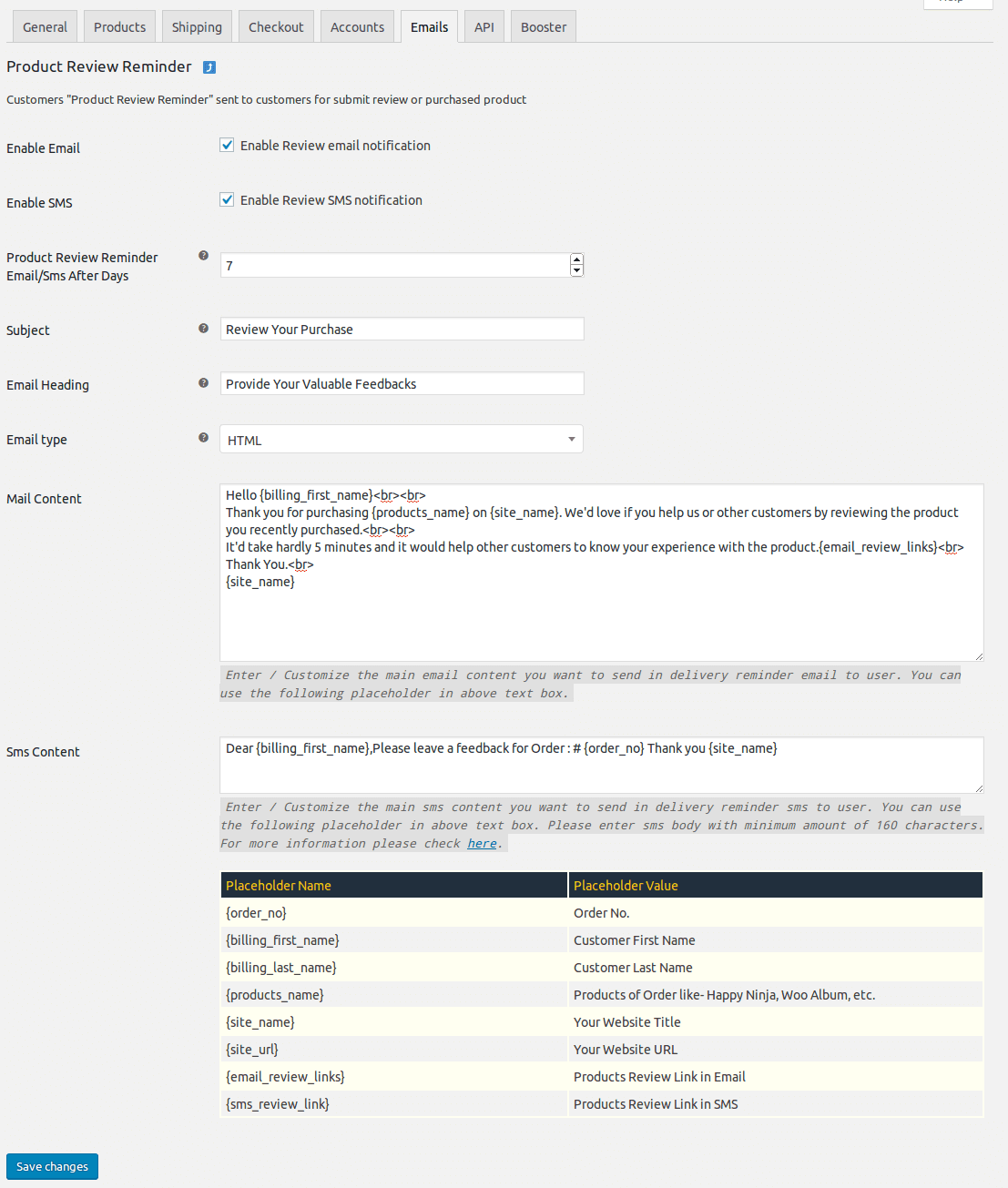 Backend ScreenShots
Get an idea about plugin's backend settings & all the dynamic options available with help of below slider.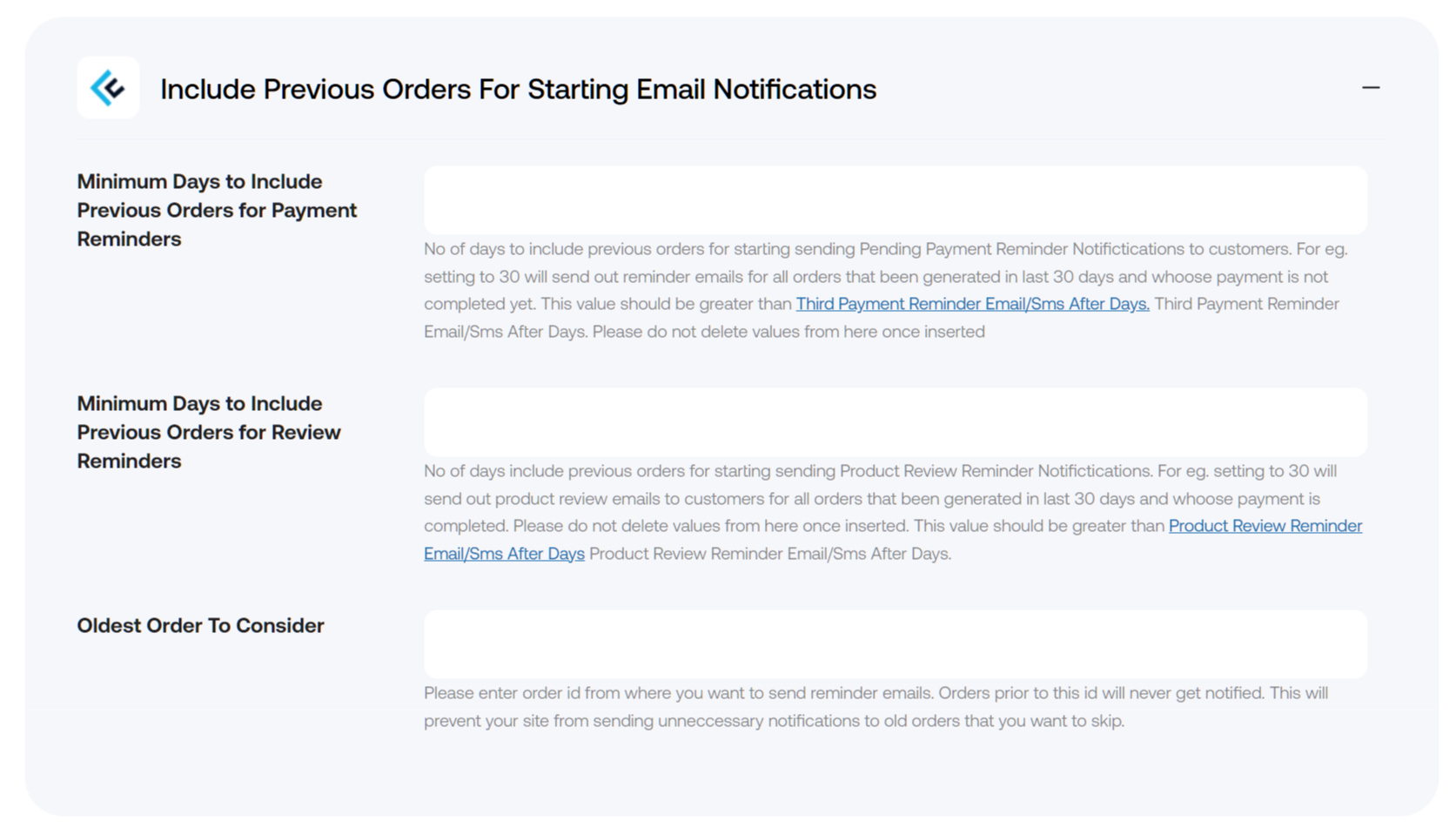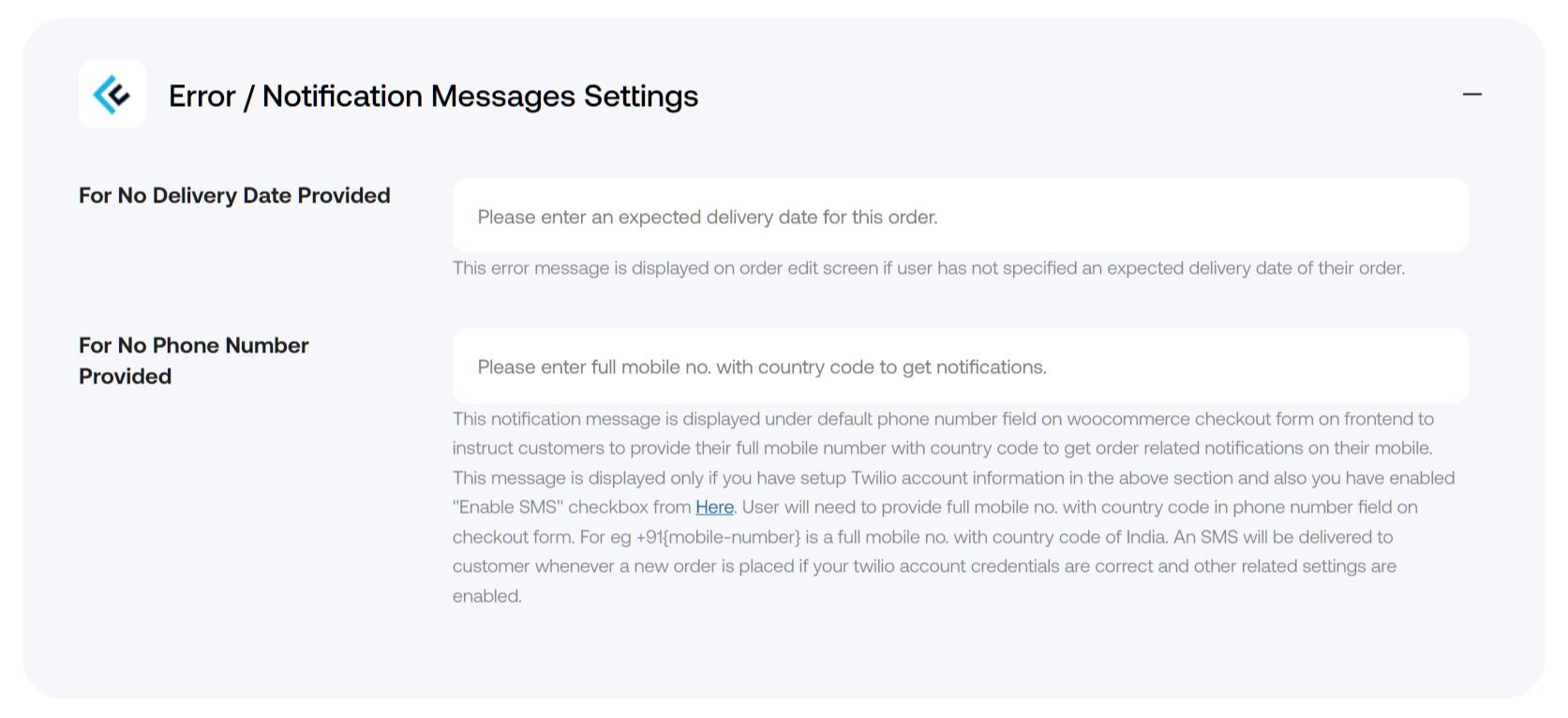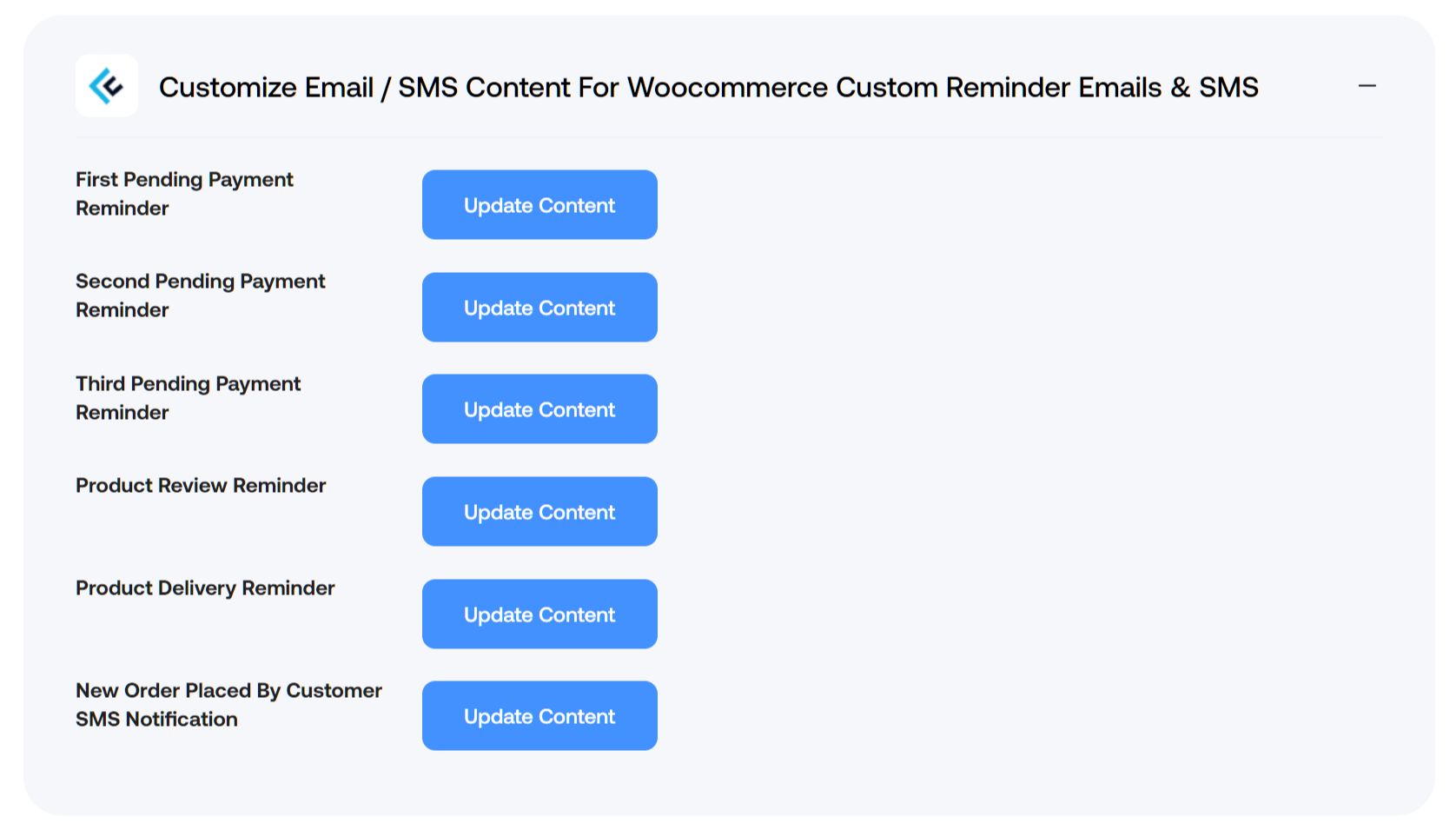 Pending Payment & Delivery Reminder Emails For WC
Empower your WooCommerce store with advanced automation, personalized outreach, and seamless communication, resulting in heightened customer engagement, increased sales, and streamlined operations. This plugin covers the main missing part of WooCommerce's customer interaction in right way.
Discover the Top Features
New Order Confirmation Via SMS
Product Review Reminder
Pending Payment Reminder
Customizable Email and SMS Content
Product Delivery Reminder
Fully Responsive Design
Advanced Scheduling Options
Compatible with Multisite Installations
Abandoned Checkout Recovery
Personalize Your Reminders with User Details
Got A Query ?
If you have any query about this plugin's default functionality or possibilities of its customisation according to your custom needs or requirement of its integration with some other plugin, free feel to contact us.
Our team will respond as soon as possible.
Get this ALL IN ONE plugin and look no further
We also have dedicated support team which will assist you in setting up the plugin according to your requirements.