June 12, 2023
Last Updated On
Plugin Features
Verifies visitor's age before displaying website content. Its a must have plugin for all websites presenting age restricted content / products or services.
Restrict Display of Complete Website Content
Restrict Display of Posts, Pages, & Custom Post Types
Restrict Display of WooCommerce Products
Beautiful Templates for Age Verification Form
Manageable Minimum Age For Visitor To See Content
Manageable Remember Days For Visitor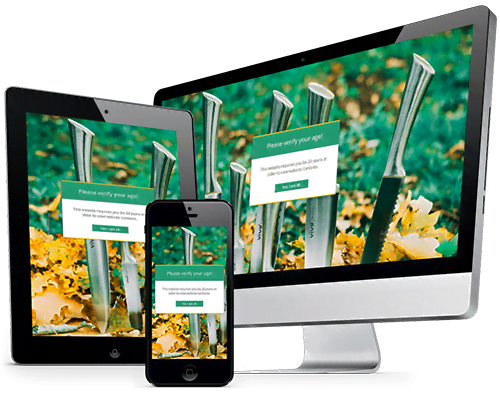 Asks & Verifies Current Age Of Site Visitor
When the website is loaded, our plugin asks for visitor's current age. If the visitor age is below the specified restricted age, our plugin displays a notification message to visitor & in this case visitor is not able to see actual website page content.

If the visitor's age is greater than the restricted age, our plugin's popup disappears automatically & the actual page content is displayed.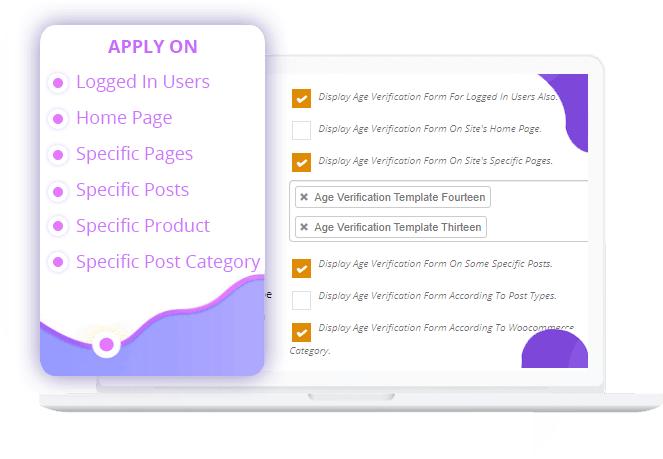 Ask Visitor Age SiteWide Or On Particular Pages/Posts
The age verification form can be displayed on all pages of the website, or site administrators can choose to display it on specific pages or blog posts where age-restricted content is present.

Site administrators can easily configure where they want to display the age verification form.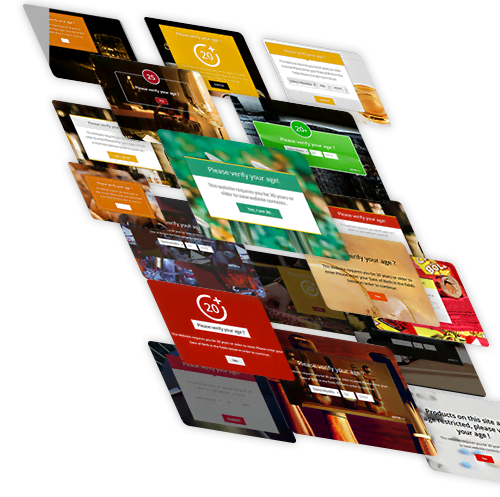 10+ Beautiful & Responsive Pop Up Templates
This plugin provides more than 10 beautiful and responsive templates to choose from. We have provided some industry related templates.

Templates related to alcohol, tobacco, e-cigarette, gambling, vaping, knife, crackers are already present in the plugin to get started.
Fully Mangeable Plugin Settings
WP Age Gate Pro provides options for customizing the age verification process. Site admin can specify minium age required to view the content of website from backend.

Site admins can also manage the no. of days to remember the visitor once the age verification is done. Once the user access the website content, age verification popup does not appear for the specified remember days.
UI Flexibility and Customization
You can customize the appearance of the templates. Site admins can update the popup image & popup background image according to website's branding and style. This flexibility allows you to tailor the plugin to your specific needs and requirements. Site admin can also apply beautiful image filters on the popup background image.
Backend ScreenShots
Get an idea about plugin's backend settings & all the dynamic options available with help of below slider.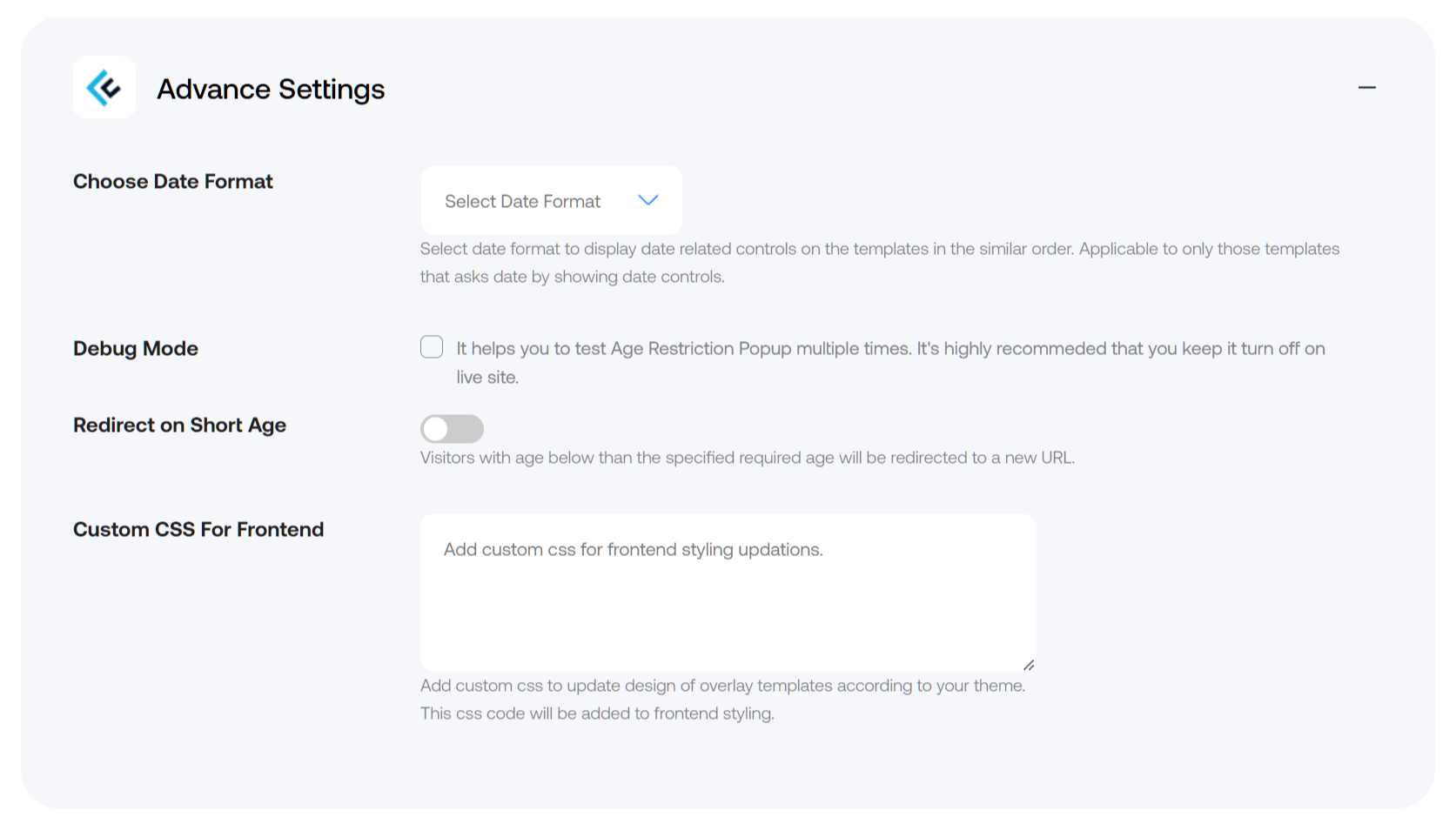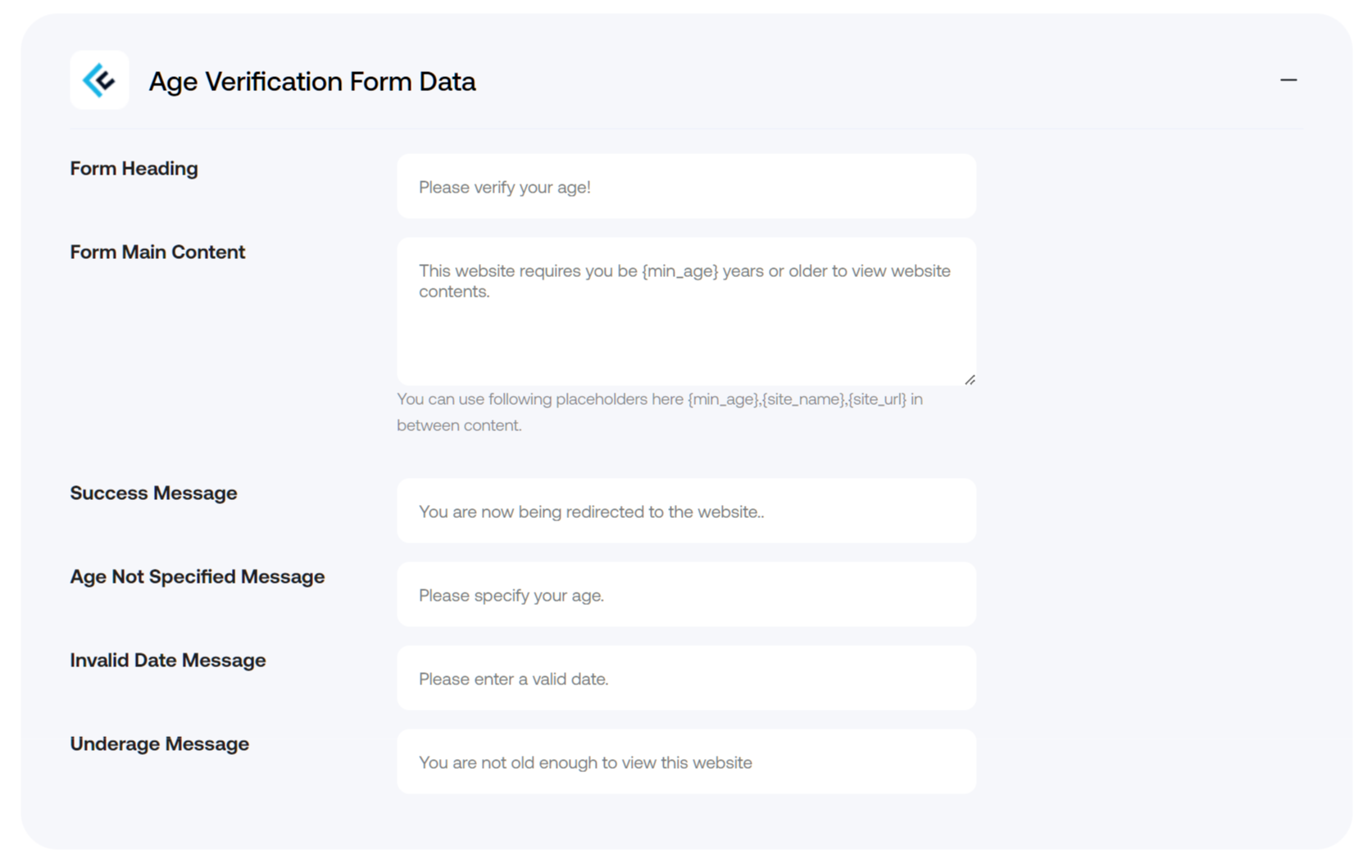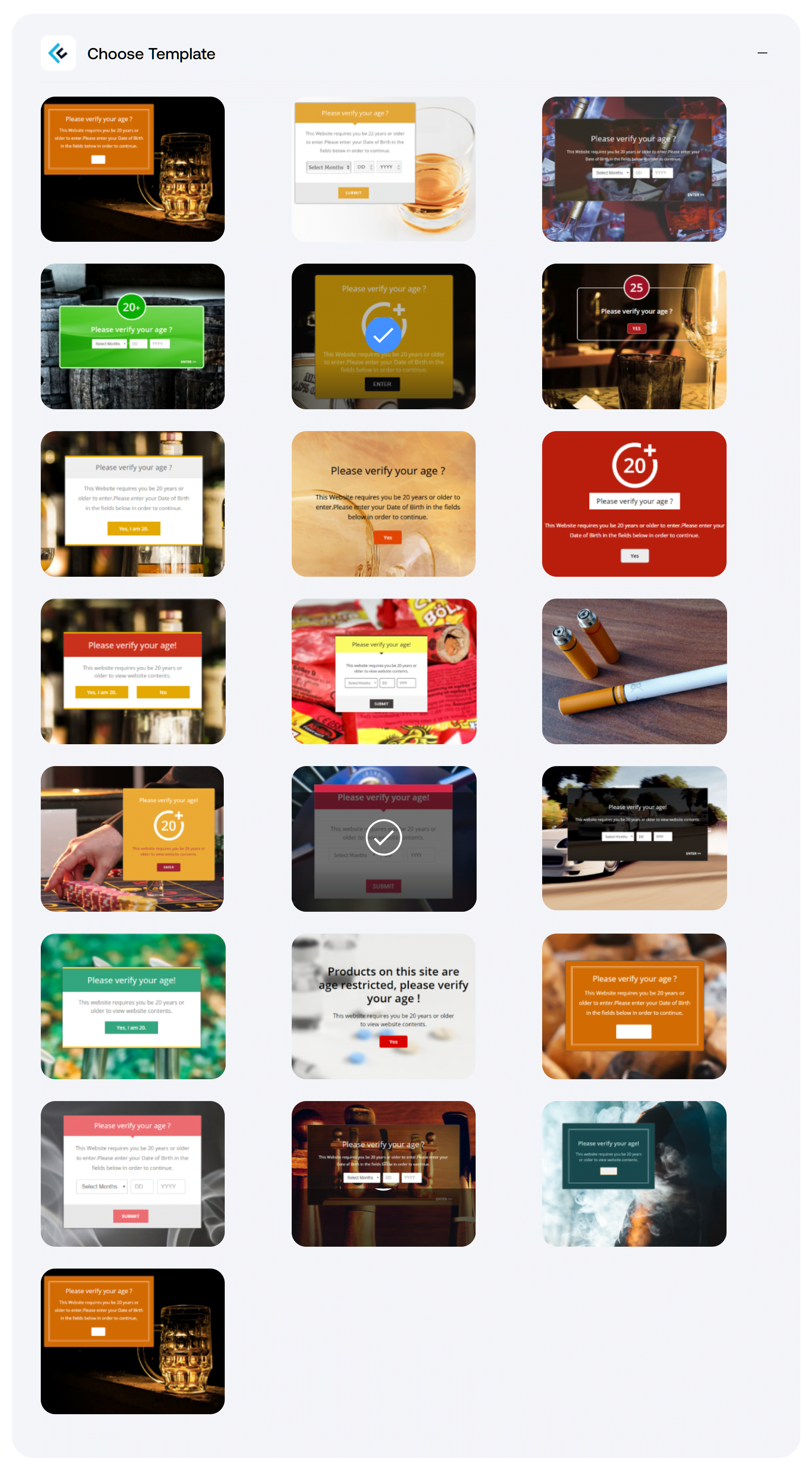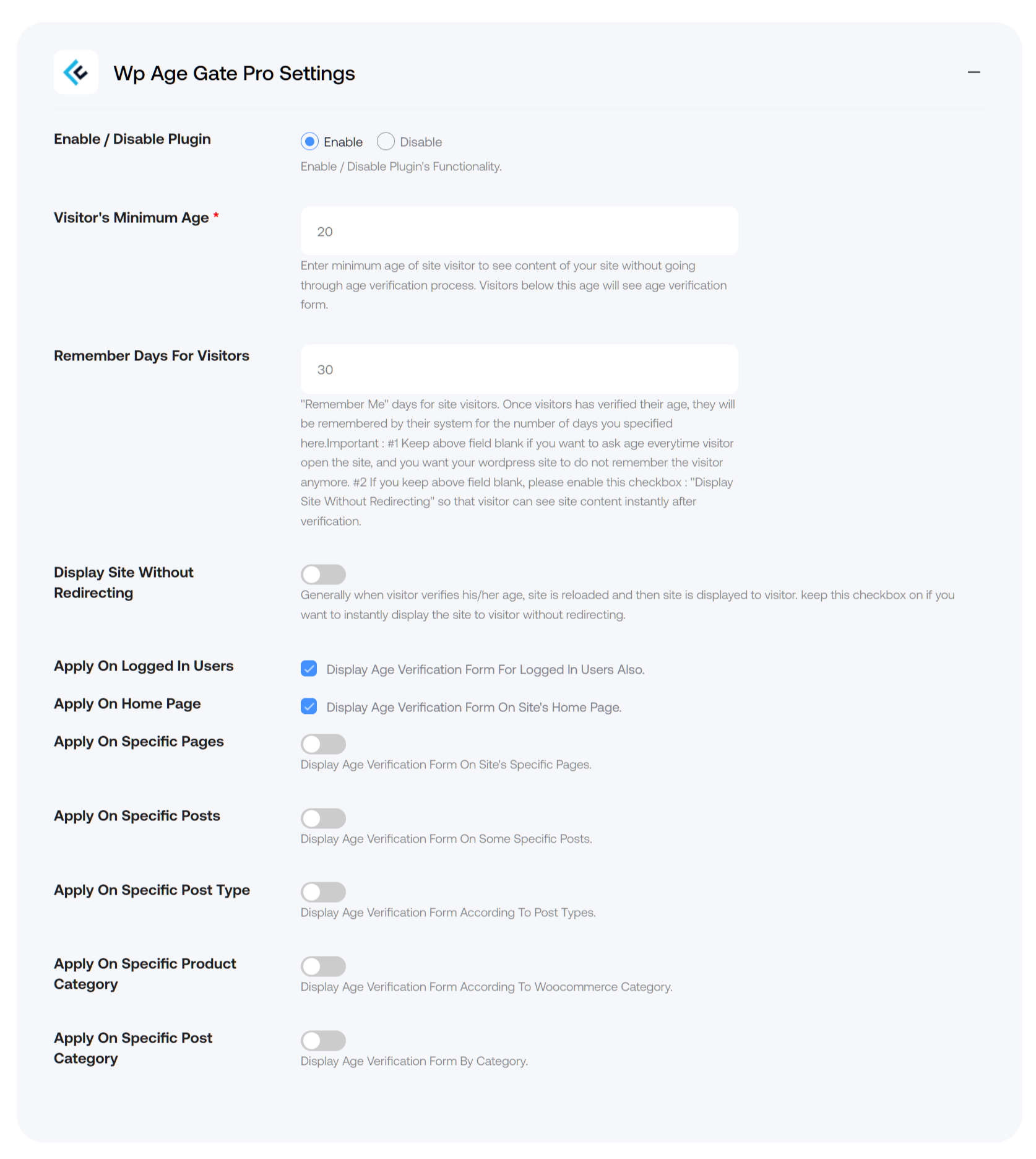 Age Verification System For WordPress Websites
This plugin is a must have plugin for all the WP websites that are serving age restricted content, products or services to verify their user's age before displaying them actual website content
Discover the Top Features
Age verification for posts, pages, and custom post types.
Age restriction for WooCommerce products and categories.
Multiple responsive templates for the age gate popup.
WPML compatibility for multilingual support.
Customizable redirect options for underage visitors.
Developer-friendly with customizable conditions and settings.
Customizable design and appearance of the age gate pro.
Enhanced website security by restricting access to sensitive content.
Options to set minimum age requirements for content access.
User-friendly interface with easy setup and configuration.
Got A Query ?
If you have any query about this plugin's default functionality or possibilities of its customisation according to your custom needs or requirement of its integration with some other plugin, free feel to contact us.
Our team will respond as soon as possible.
Get this ALL IN ONE plugin and look no further
We also have dedicated support team which will assist you in setting up the plugin according to your requirements.