June 13, 2023
Last Updated On
Plugin Features
Replace the default boring and text based core emails with stunning and more user engaging HTML emails
Context WP's Text Based Email System To HTML Based
Modify The Content Of WordPress's Core Emails
Add Your Company's Logo For Consistent Branding
Customize Email Template To Match Website Branding
SMTP Settings For Sending Safe Emails
Covers WordPress Multi-Site Network Emails Also
Text Emails To HTML Emails
Our plugin automatically applies a beautiful HTML template to default plain text based core emails of WordPress
Override WordPress Default Email Content
With the ability to personalize the content of your default emails, you can create a tailored and unique user experience. By crafting customized emails, you can make your users feel valued and appreciated, fostering stronger connections and encouraging their continued engagement.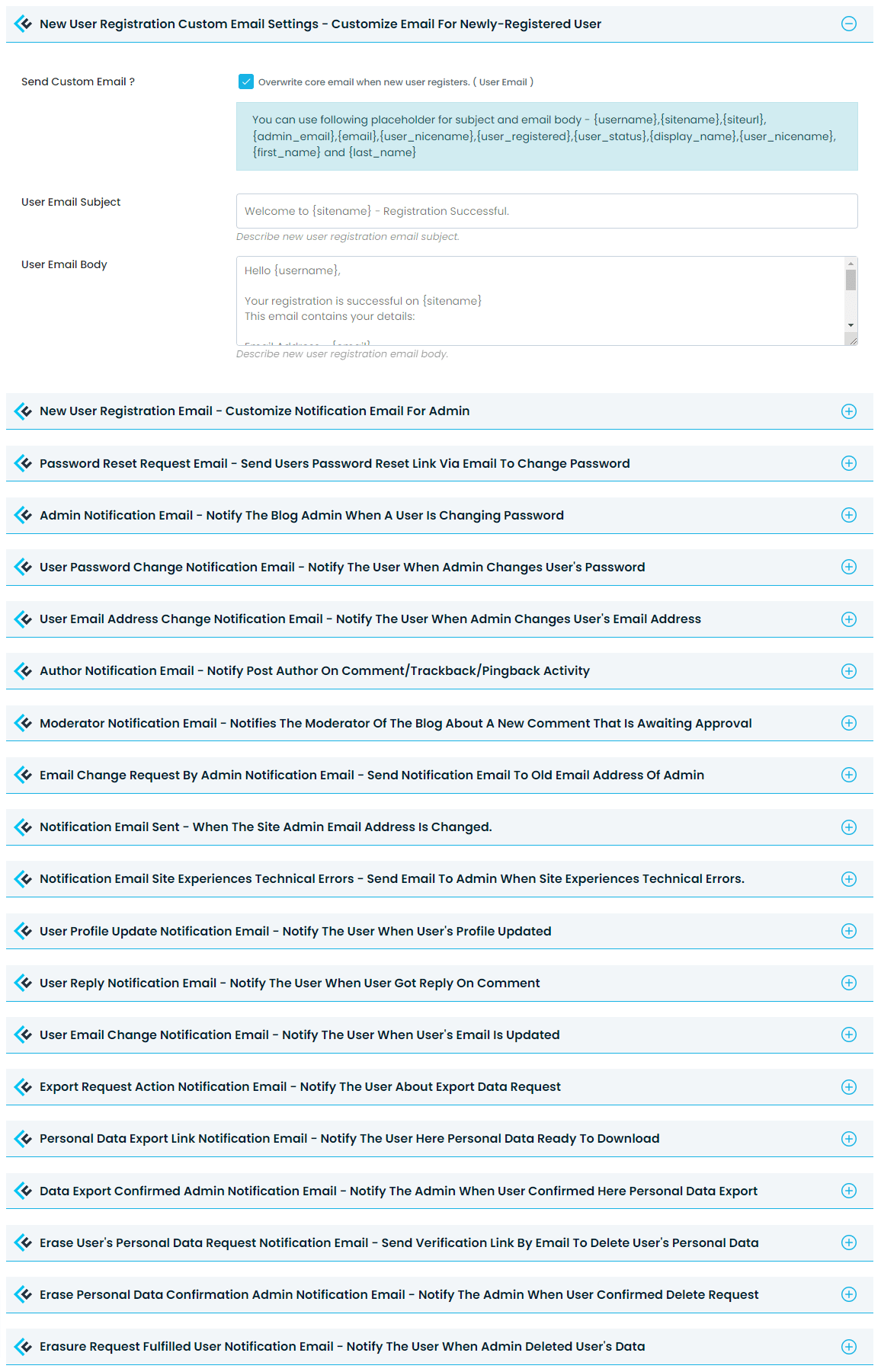 Customise Email Template According To Branding
To better match the emails with your website's current branding, we have added options in the backend to customise the email template colors according to your requirements. You can also add your company's logo to email template. This branding consistency reinforces your brand identity and helps recipients easily recognize and connect with your emails.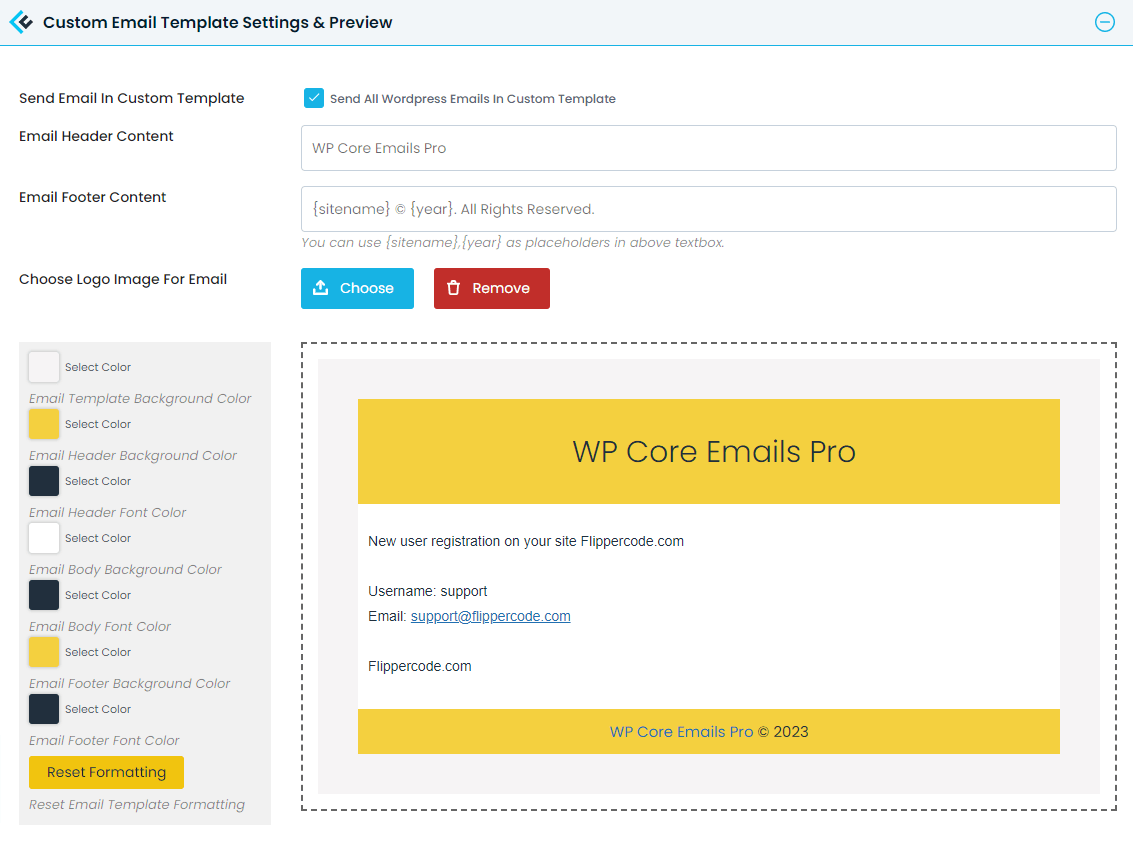 Backend ScreenShots
Get an idea about plugin's backend settings & all the dynamic options available with help of below slider.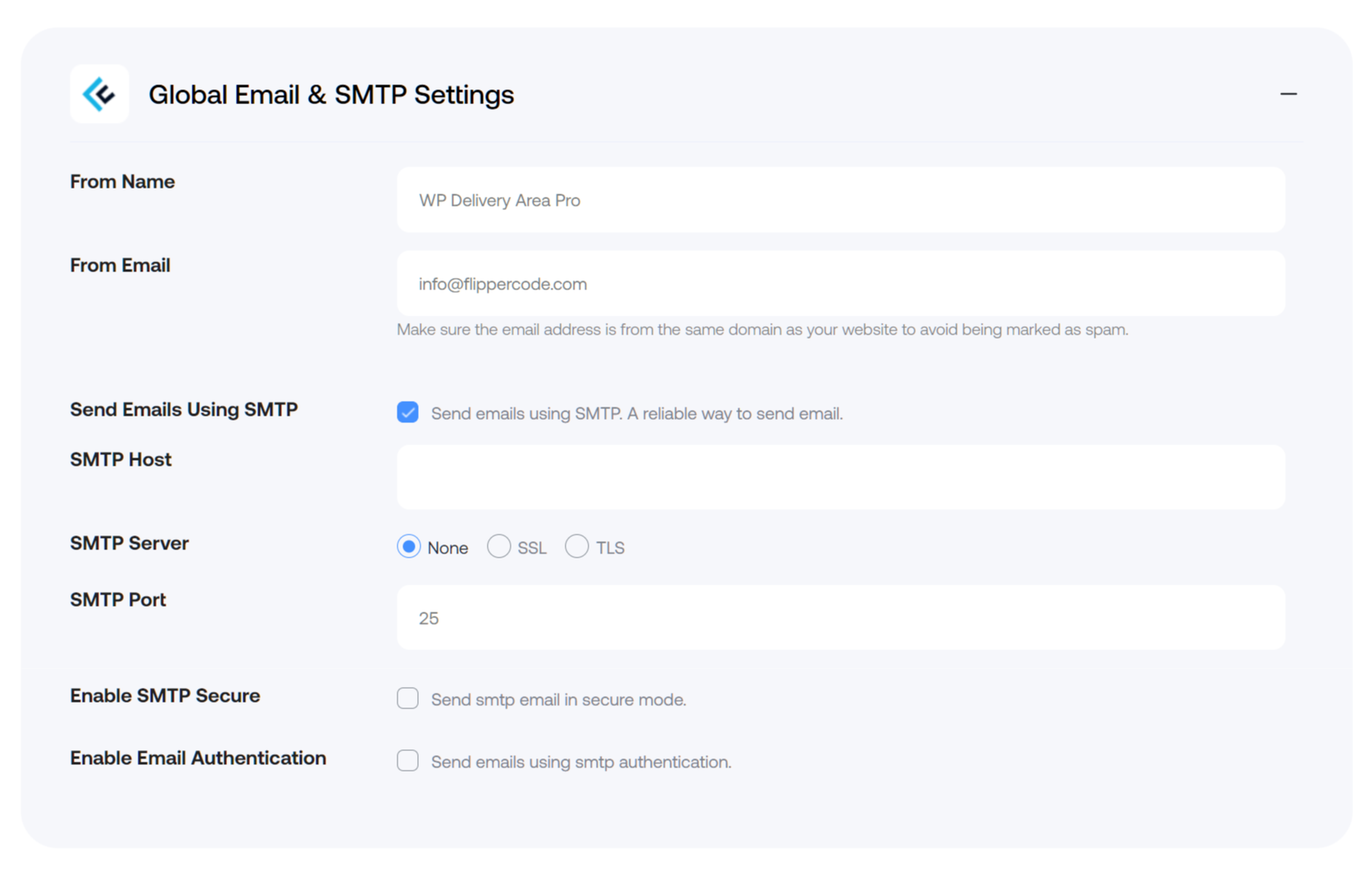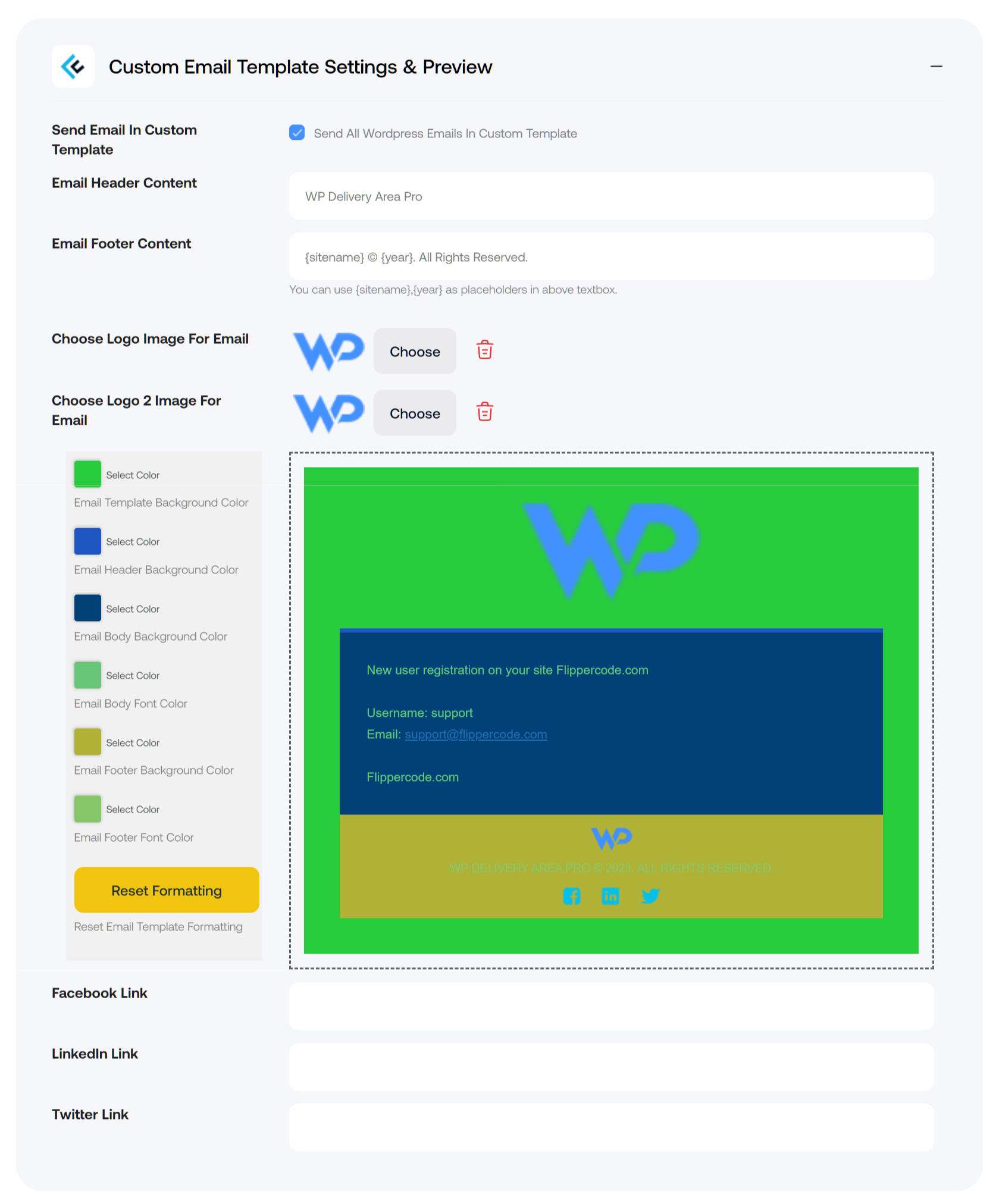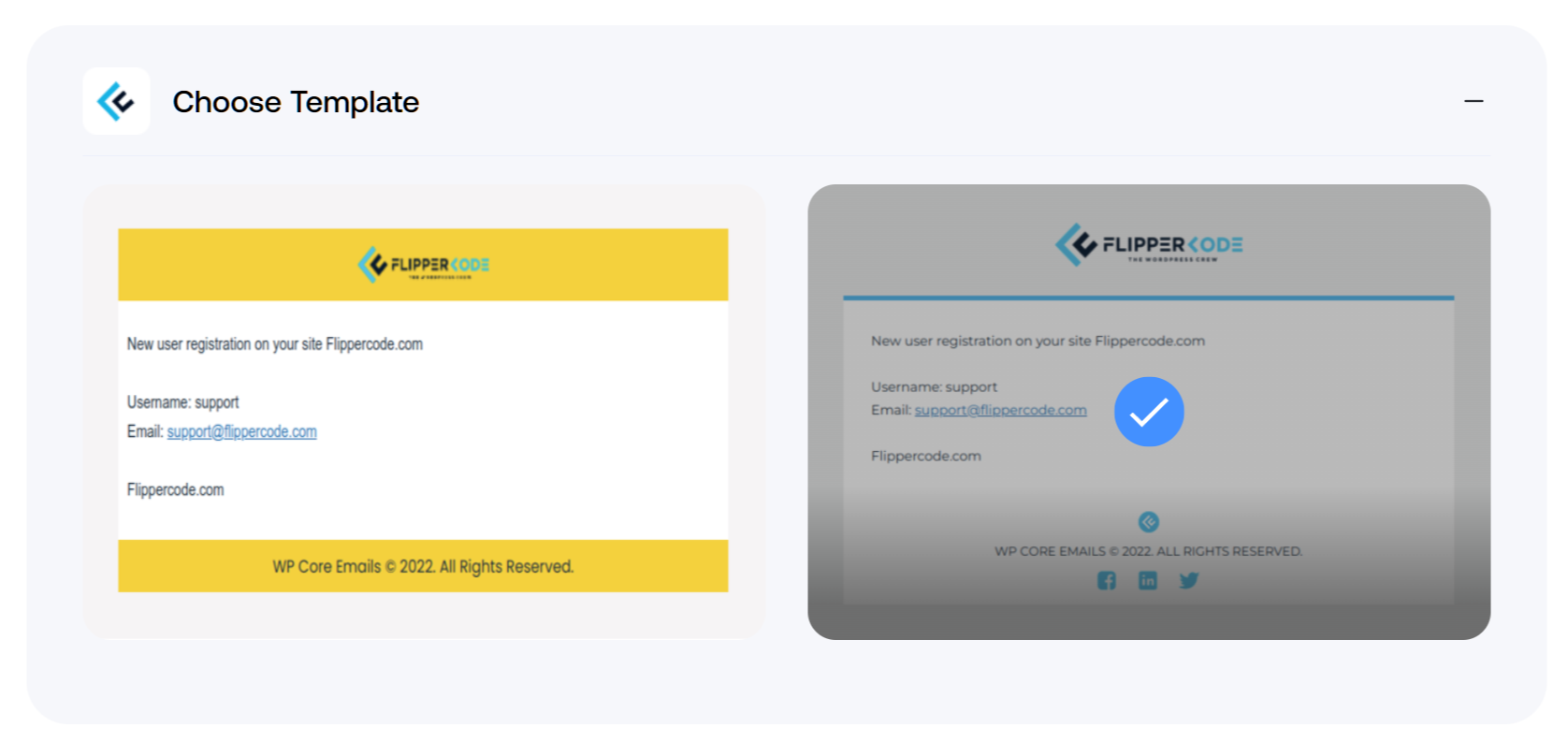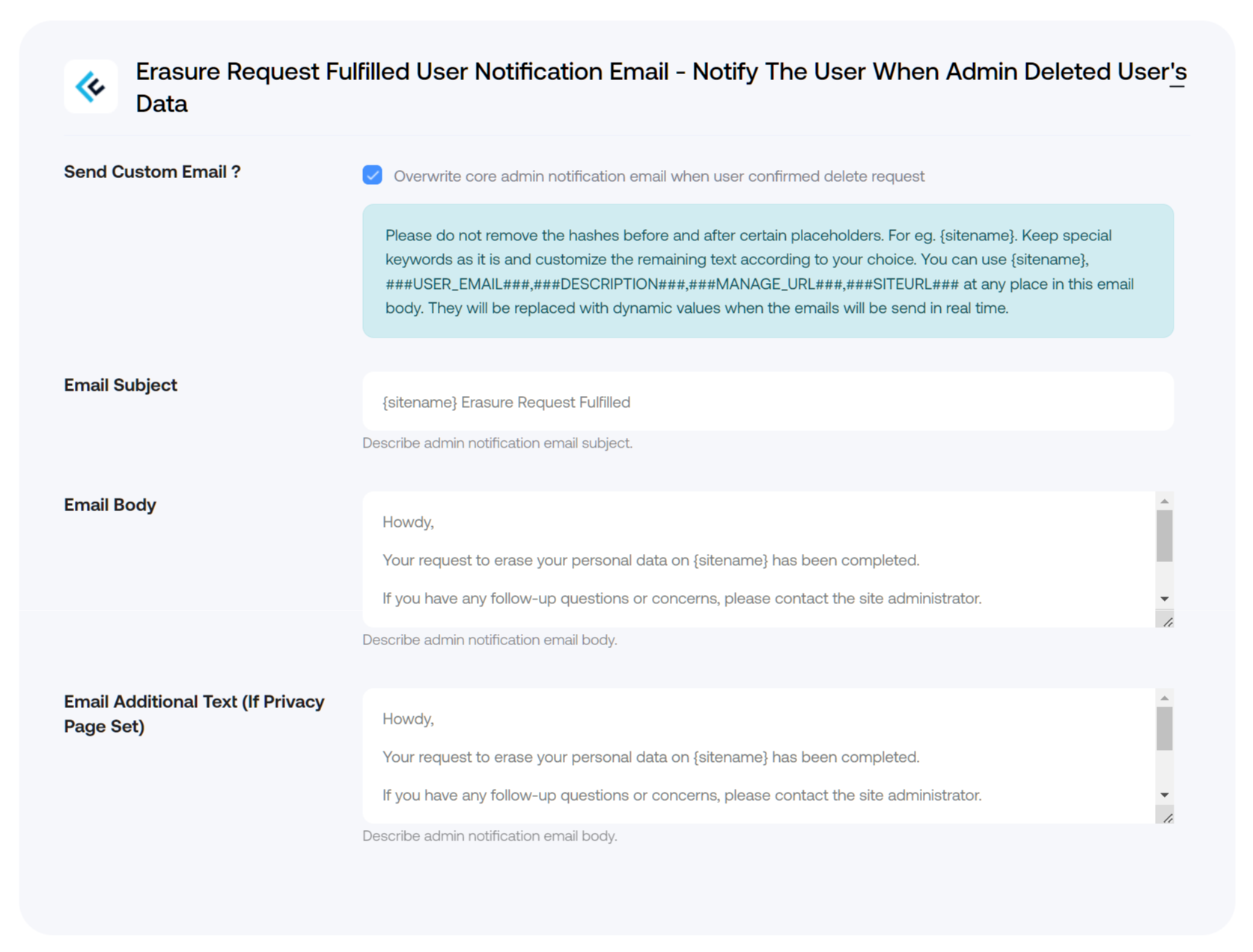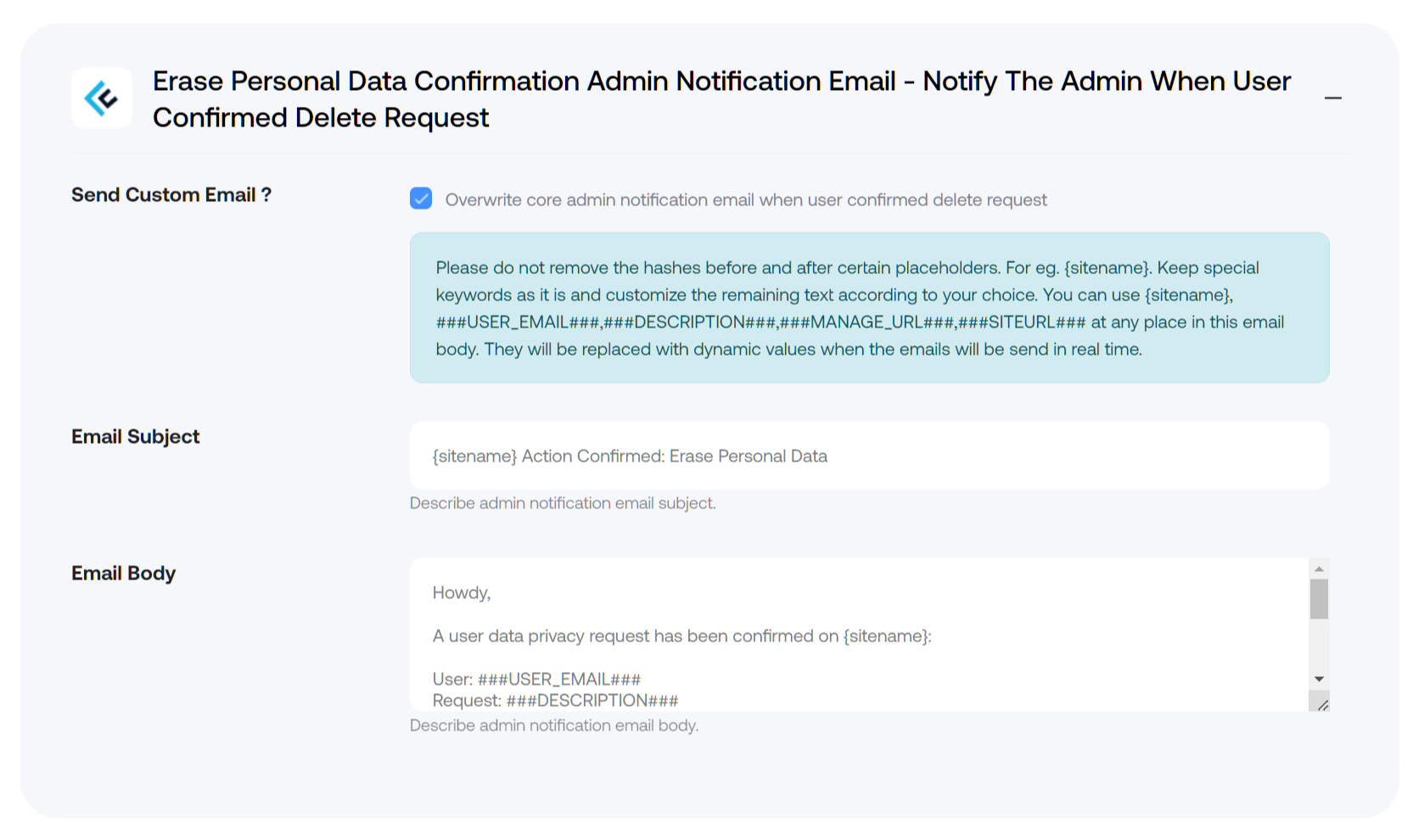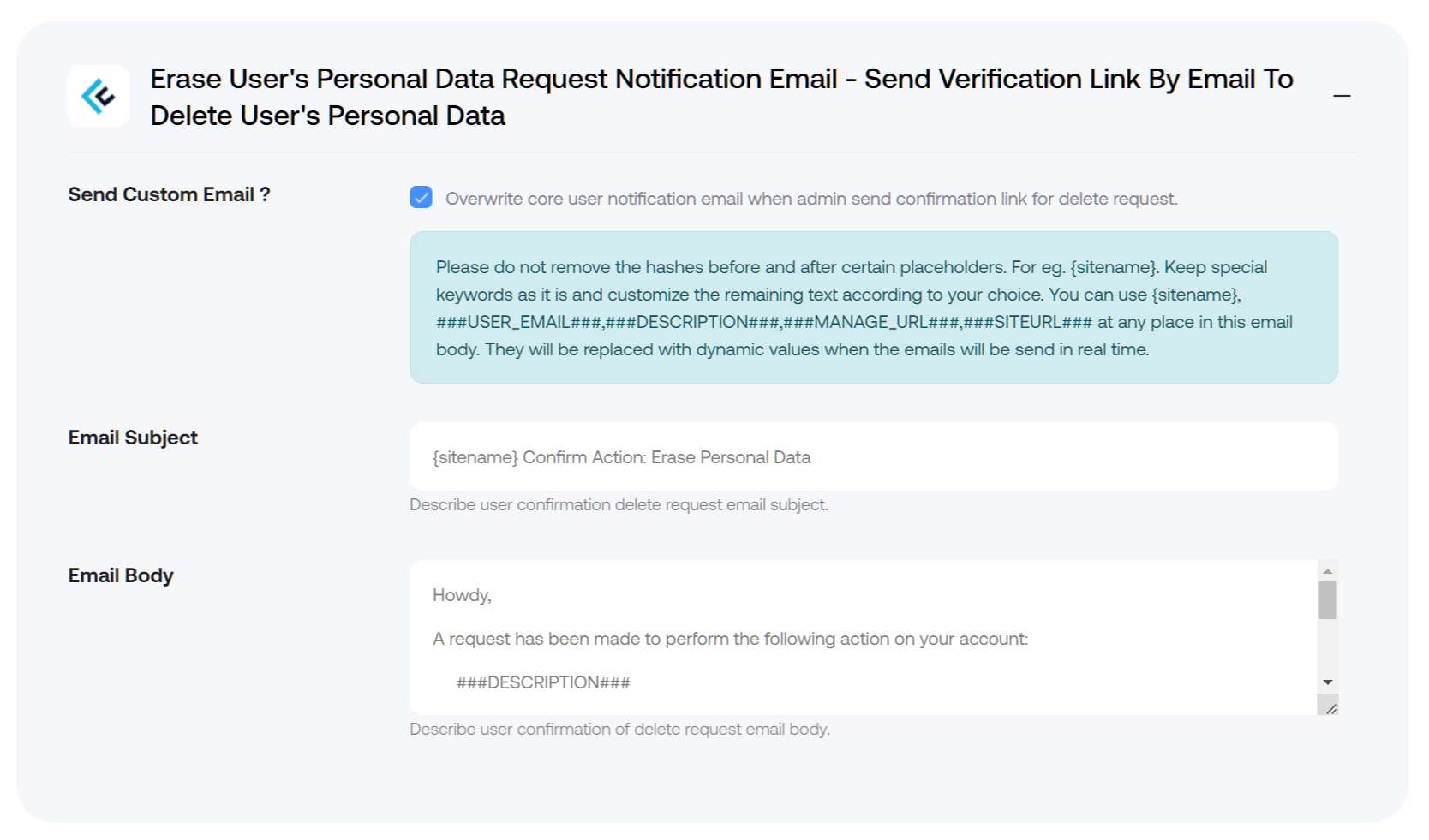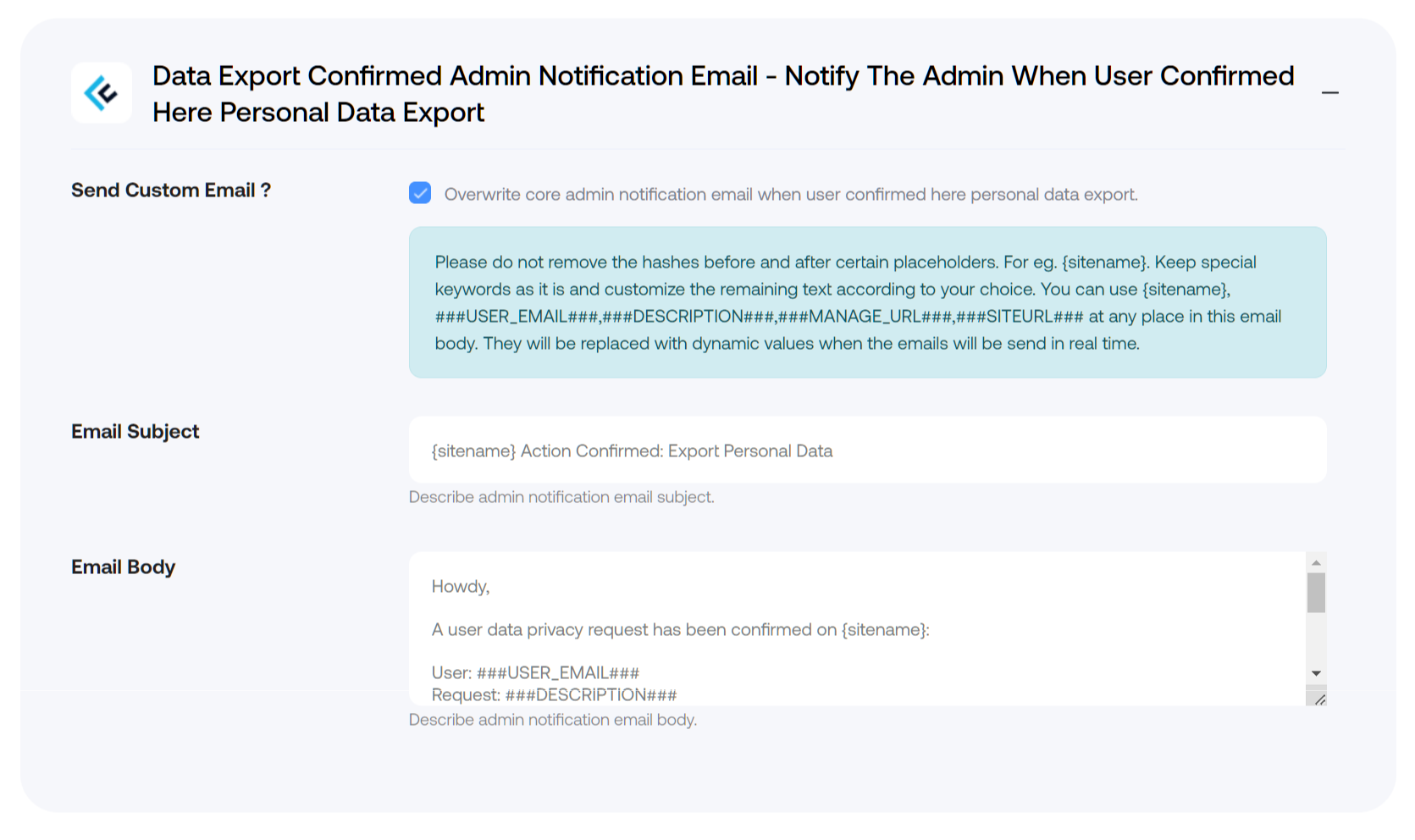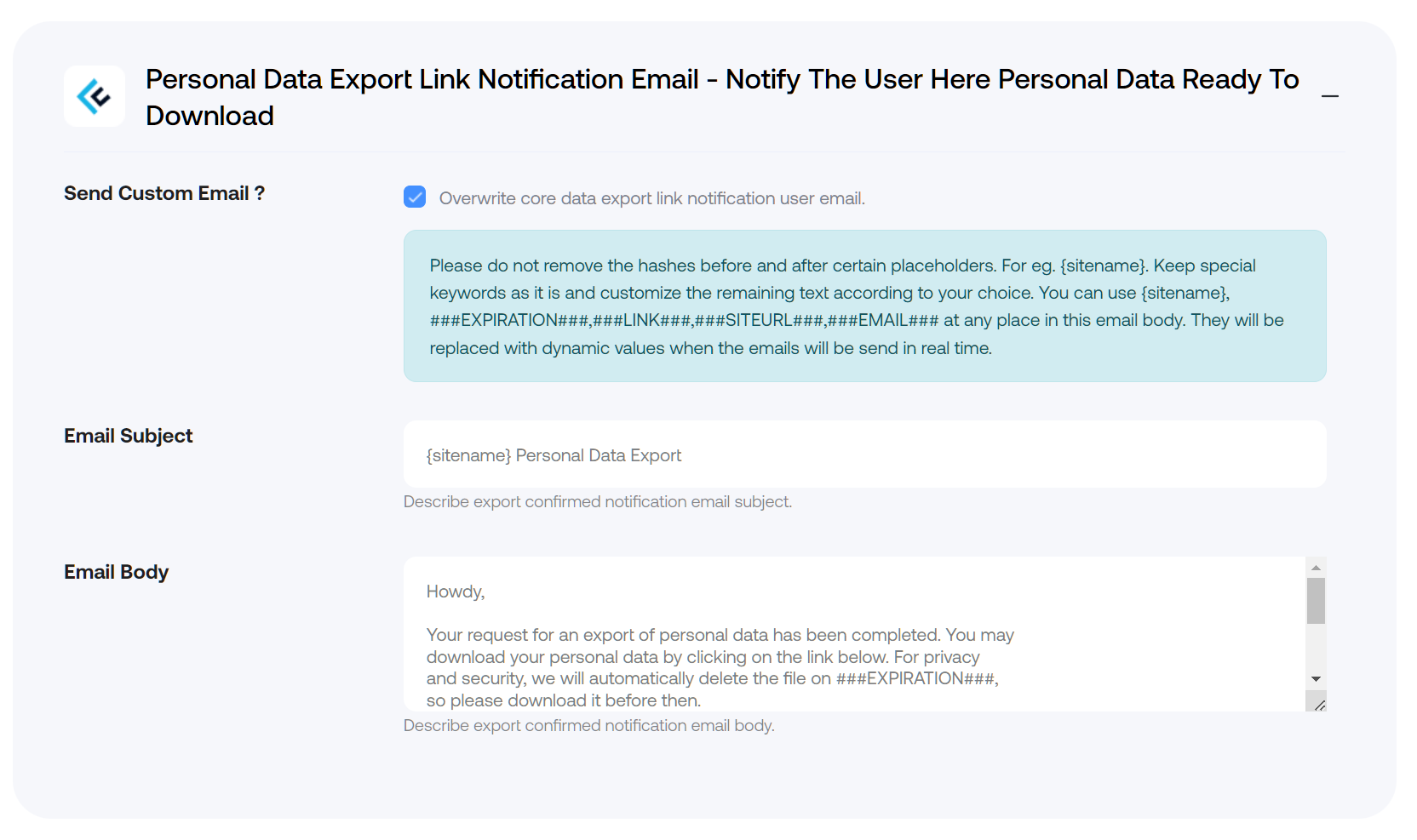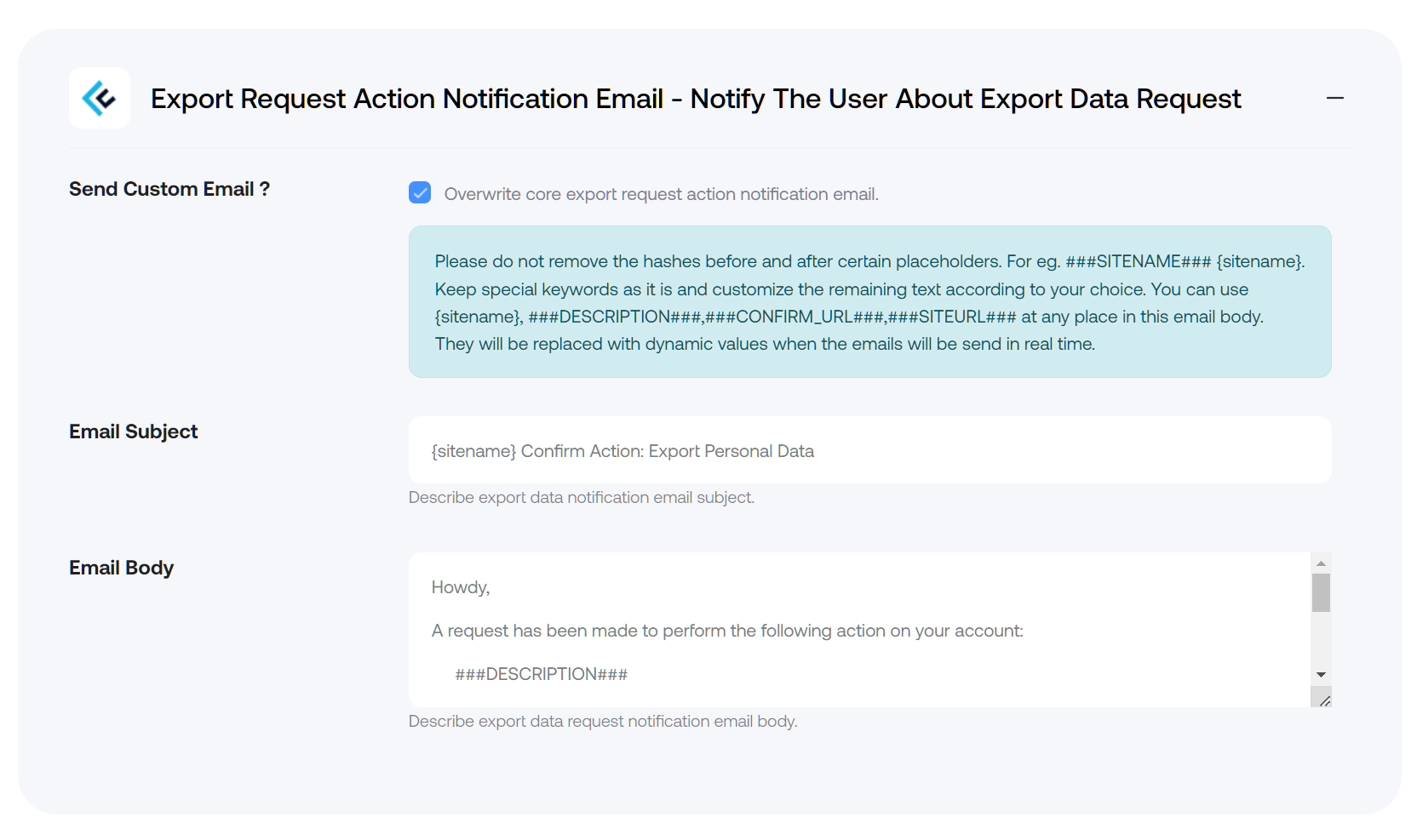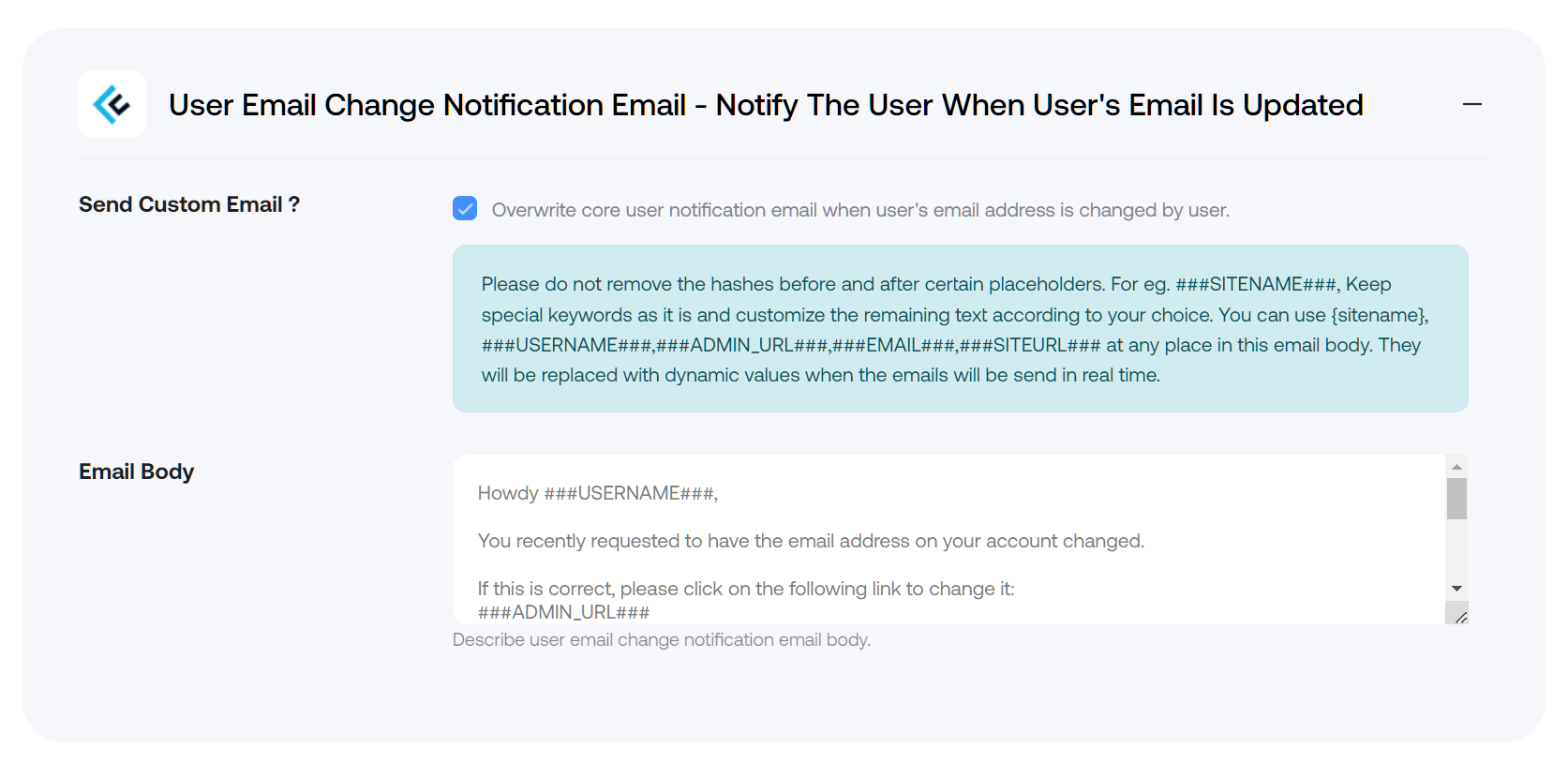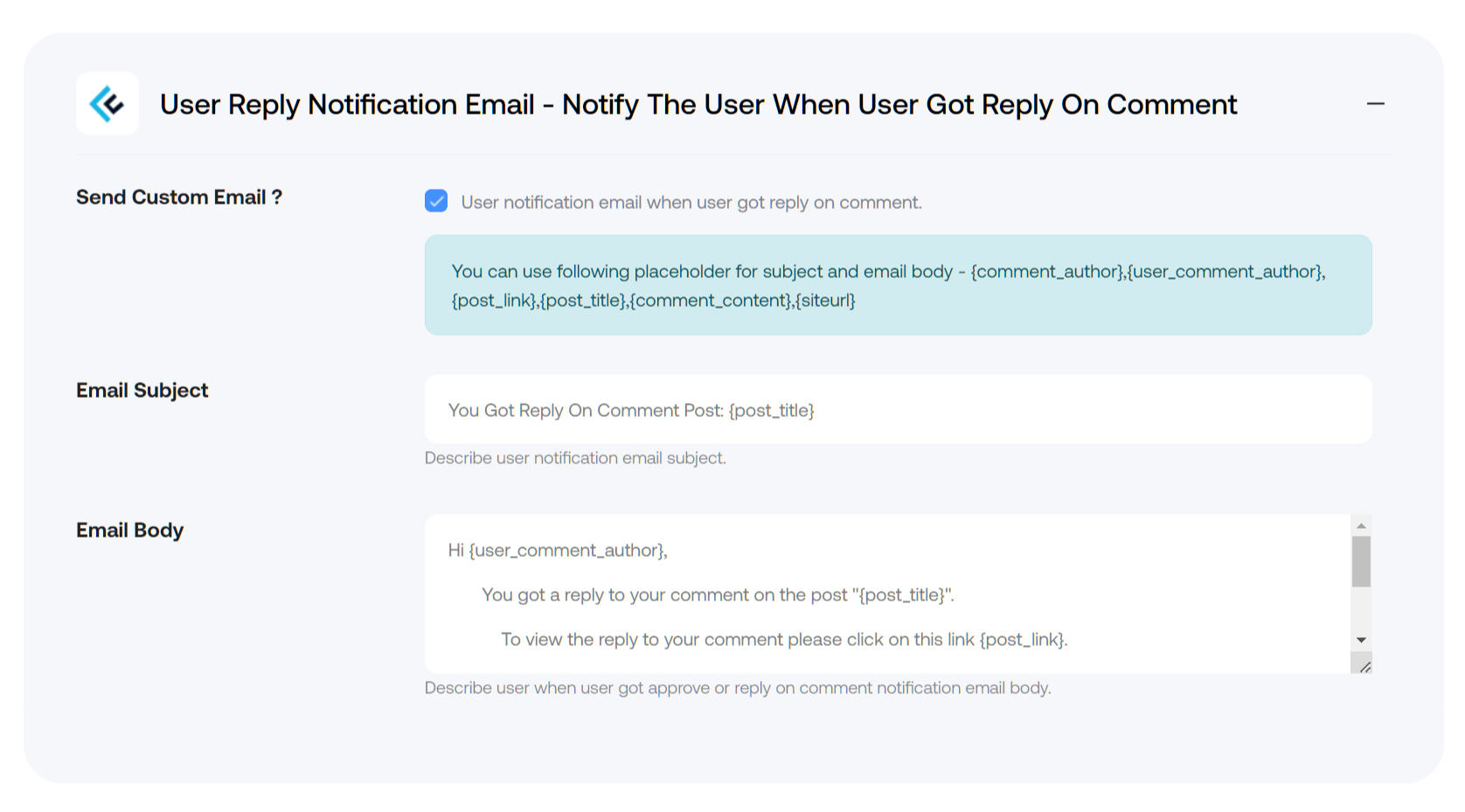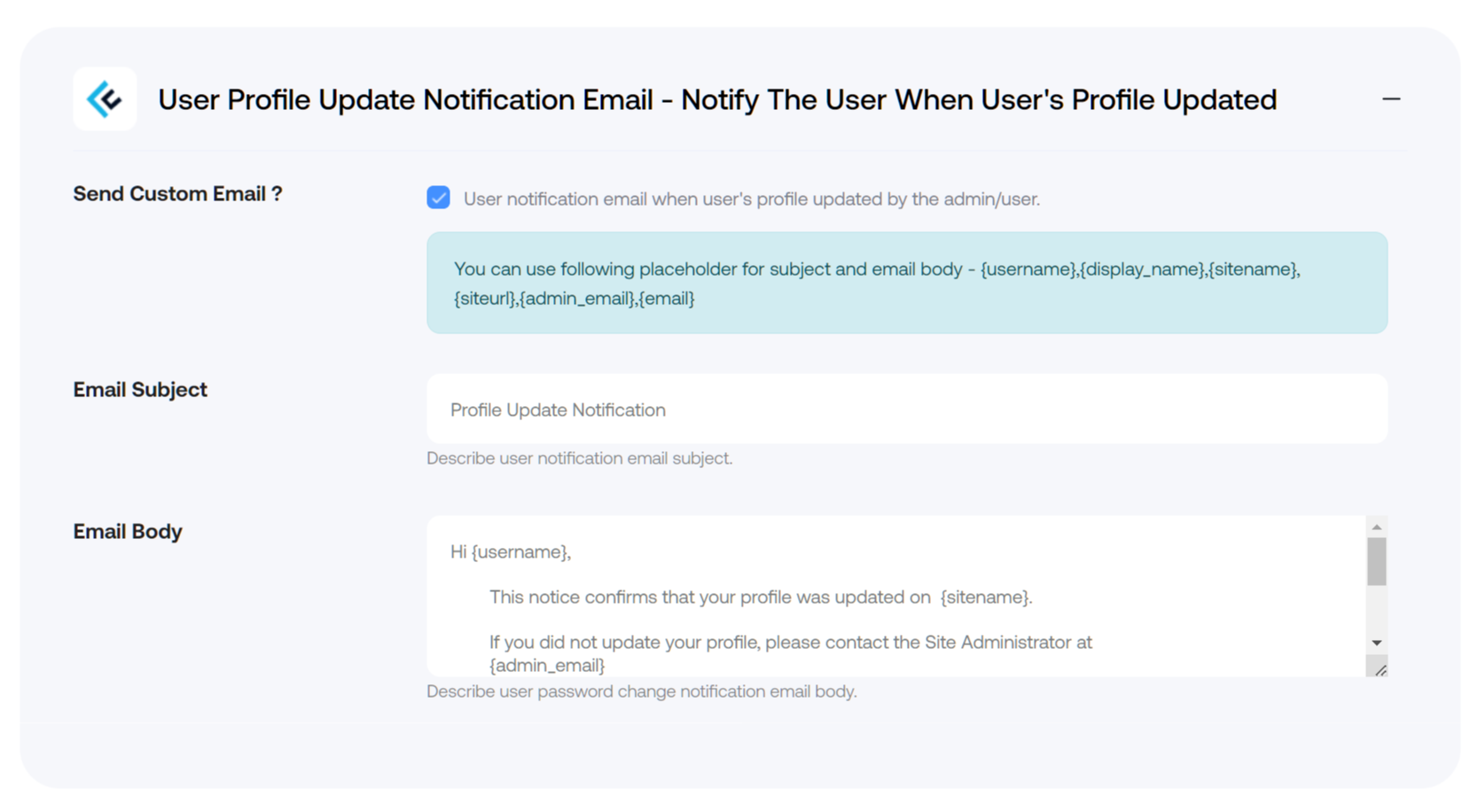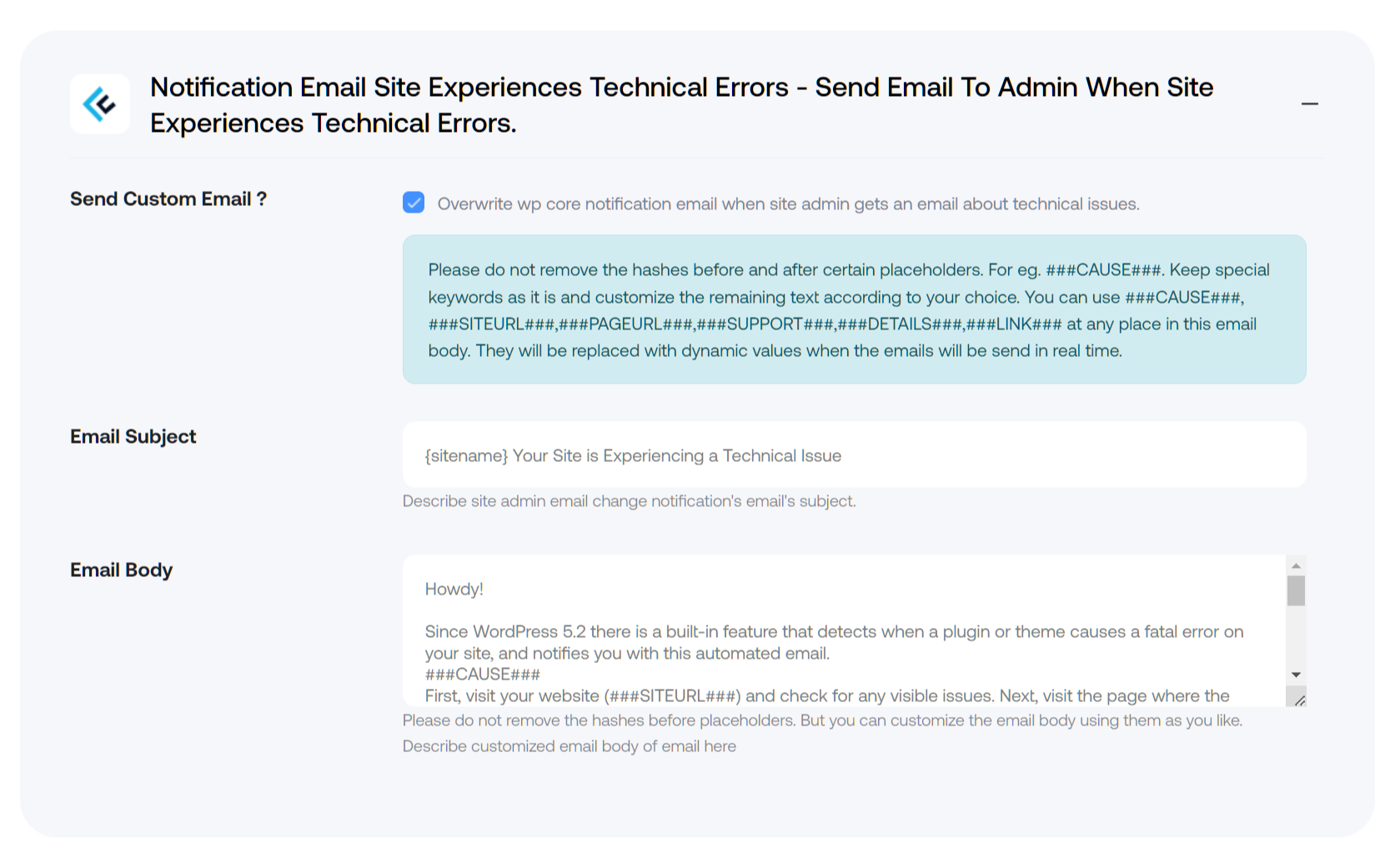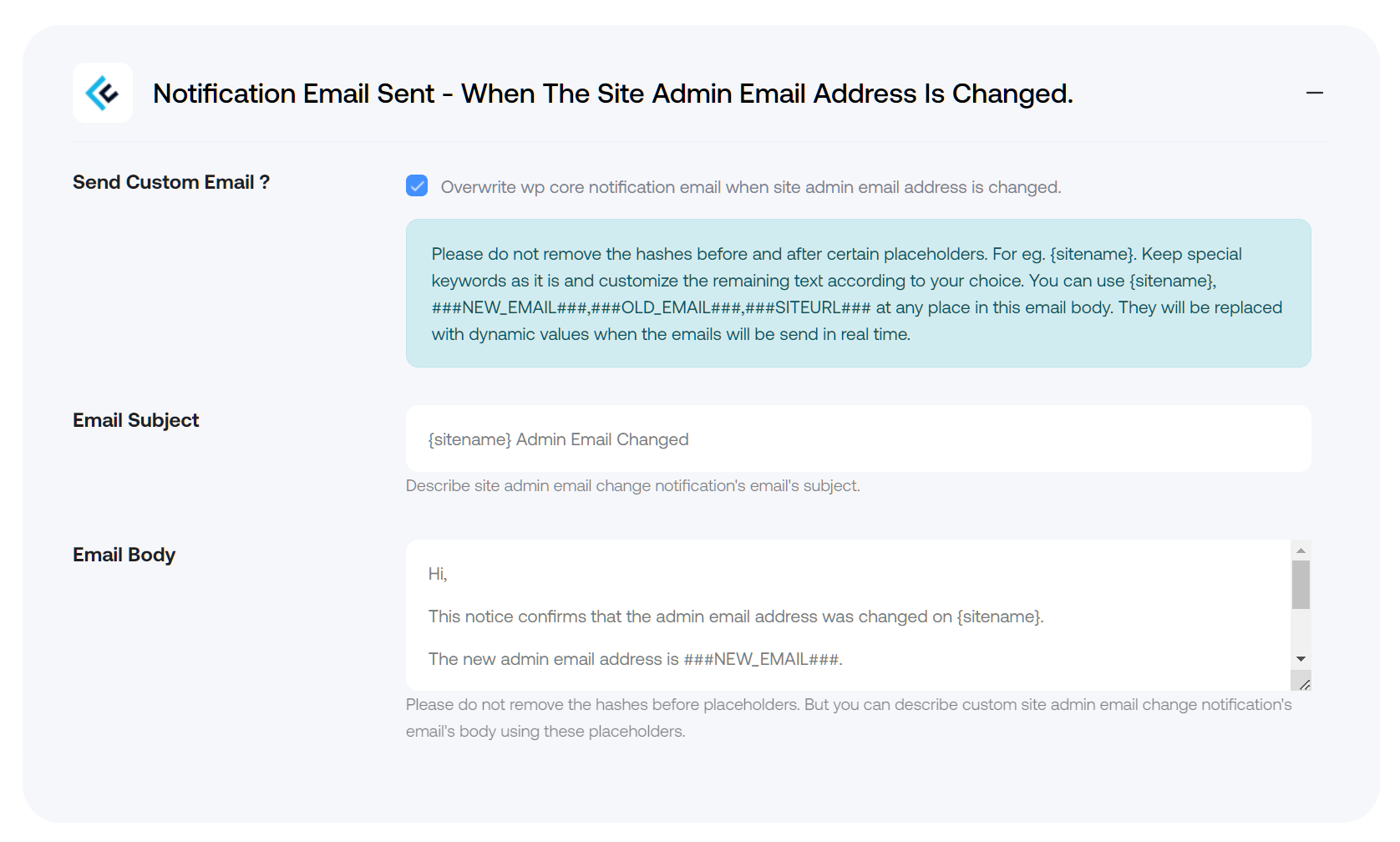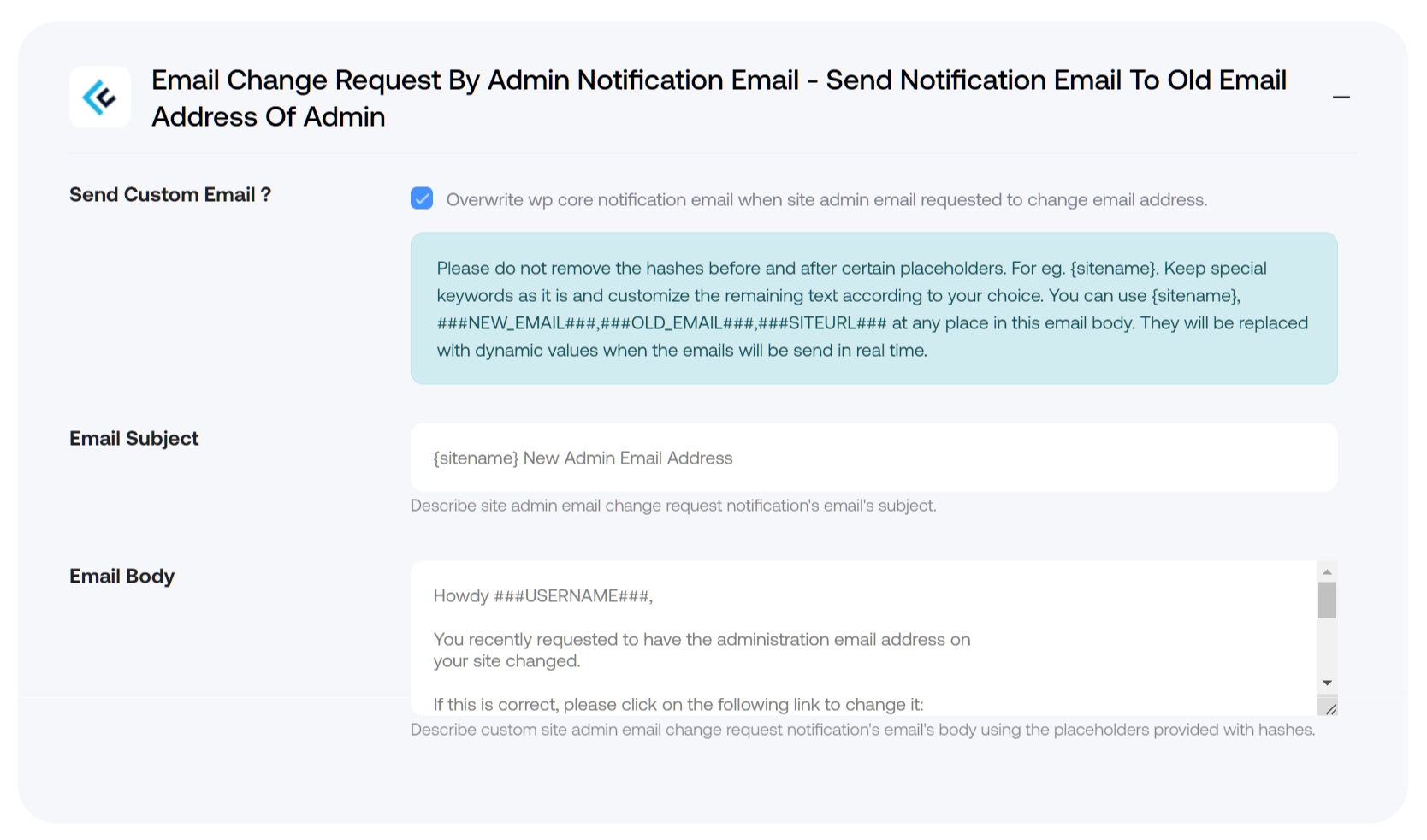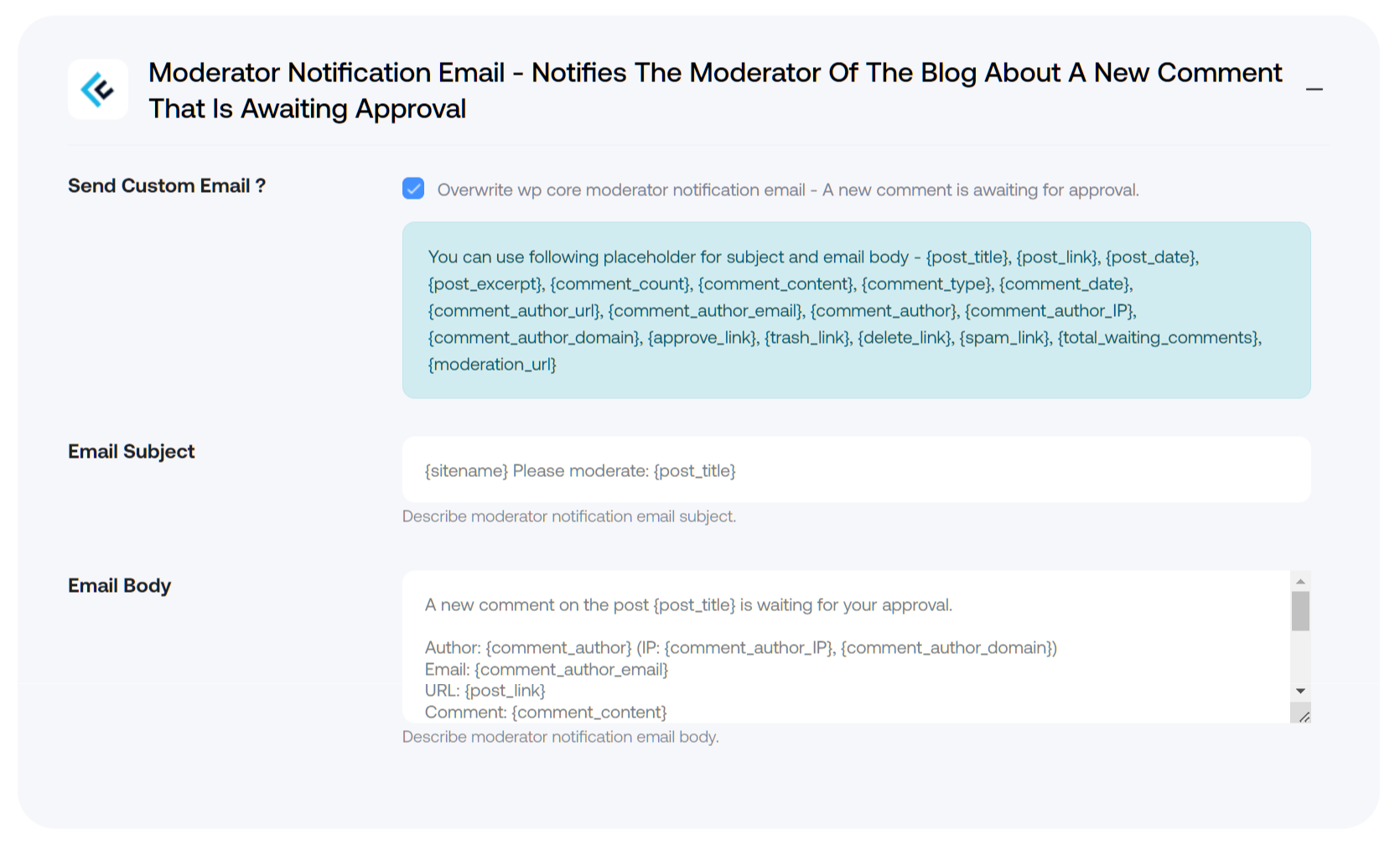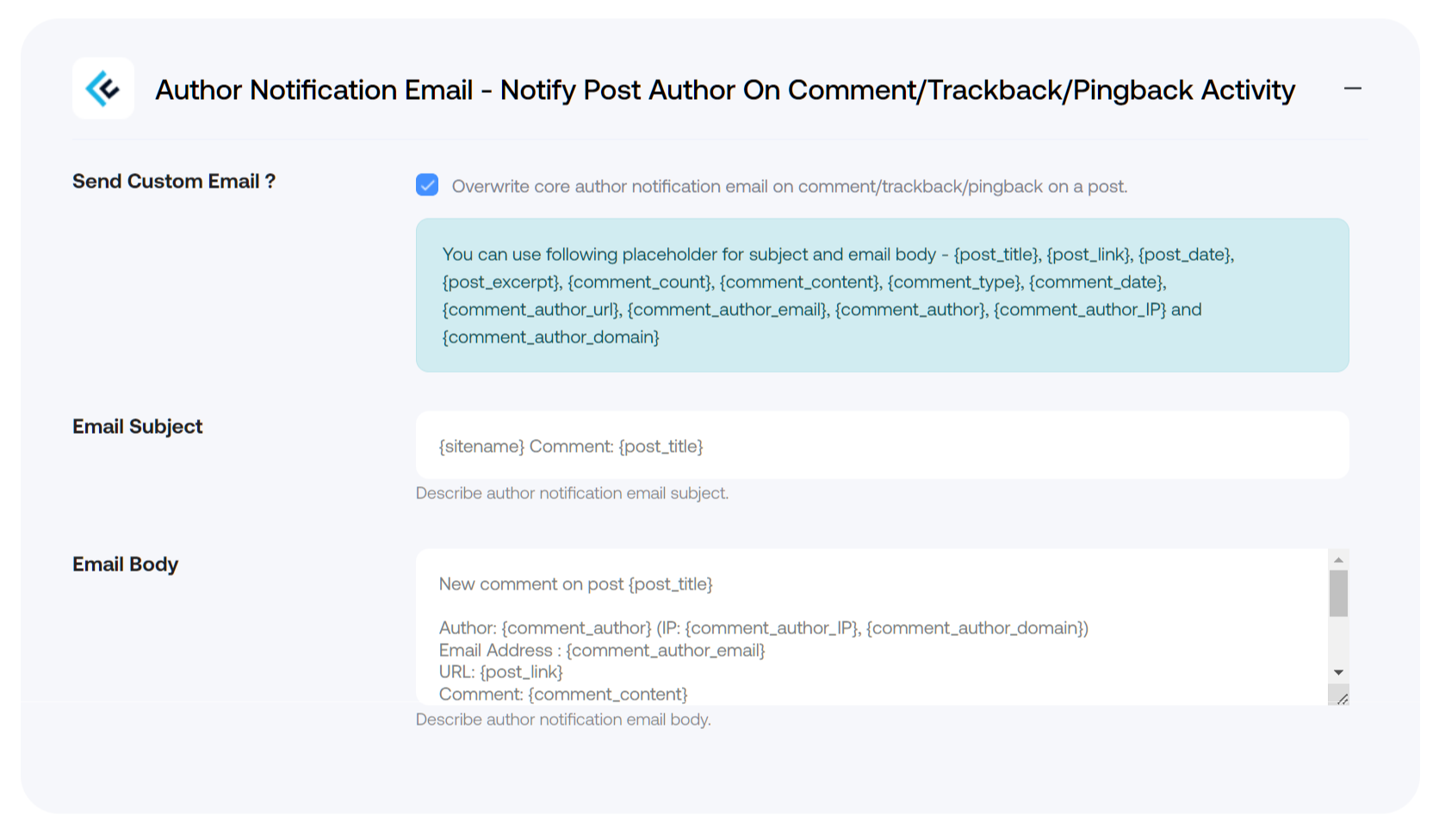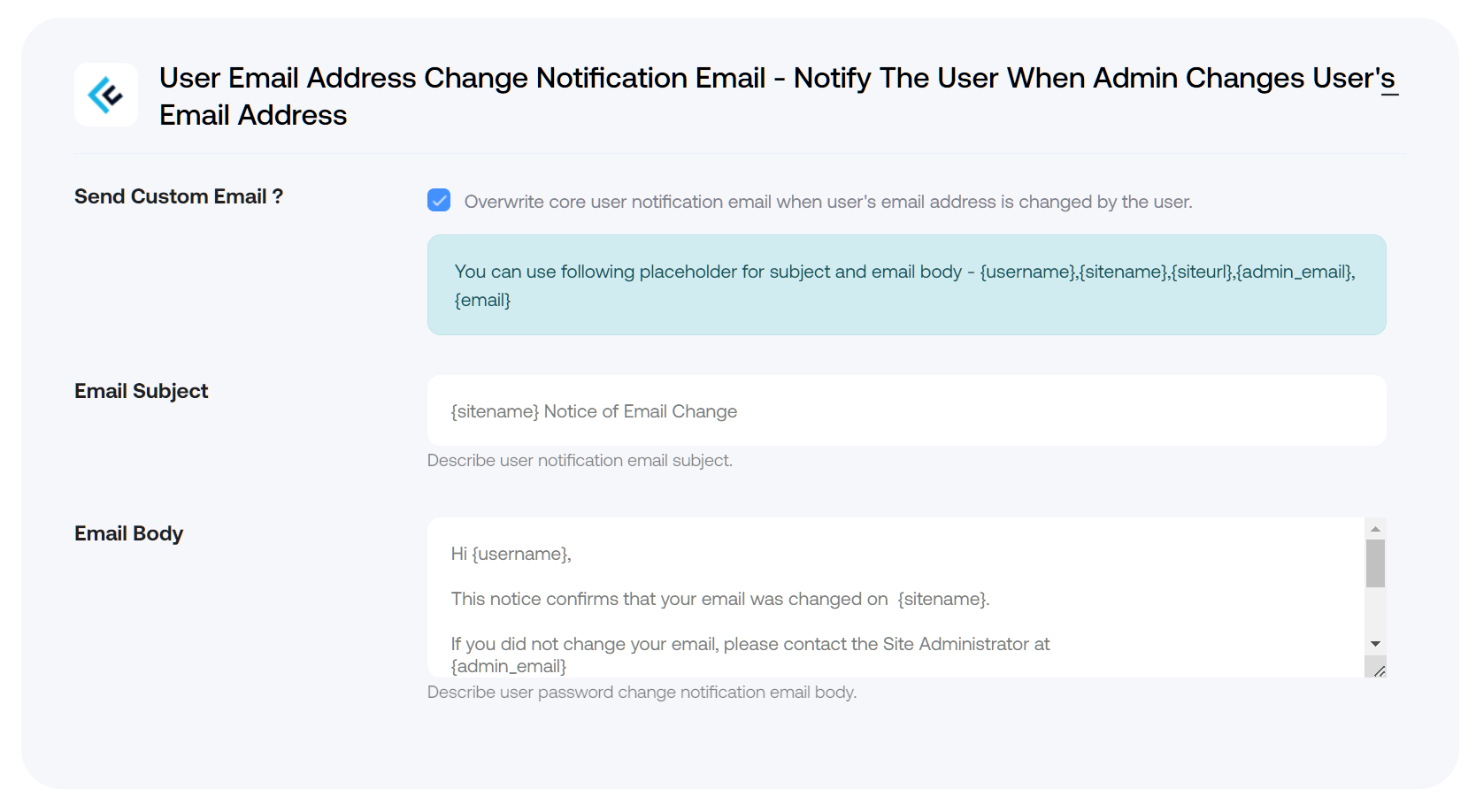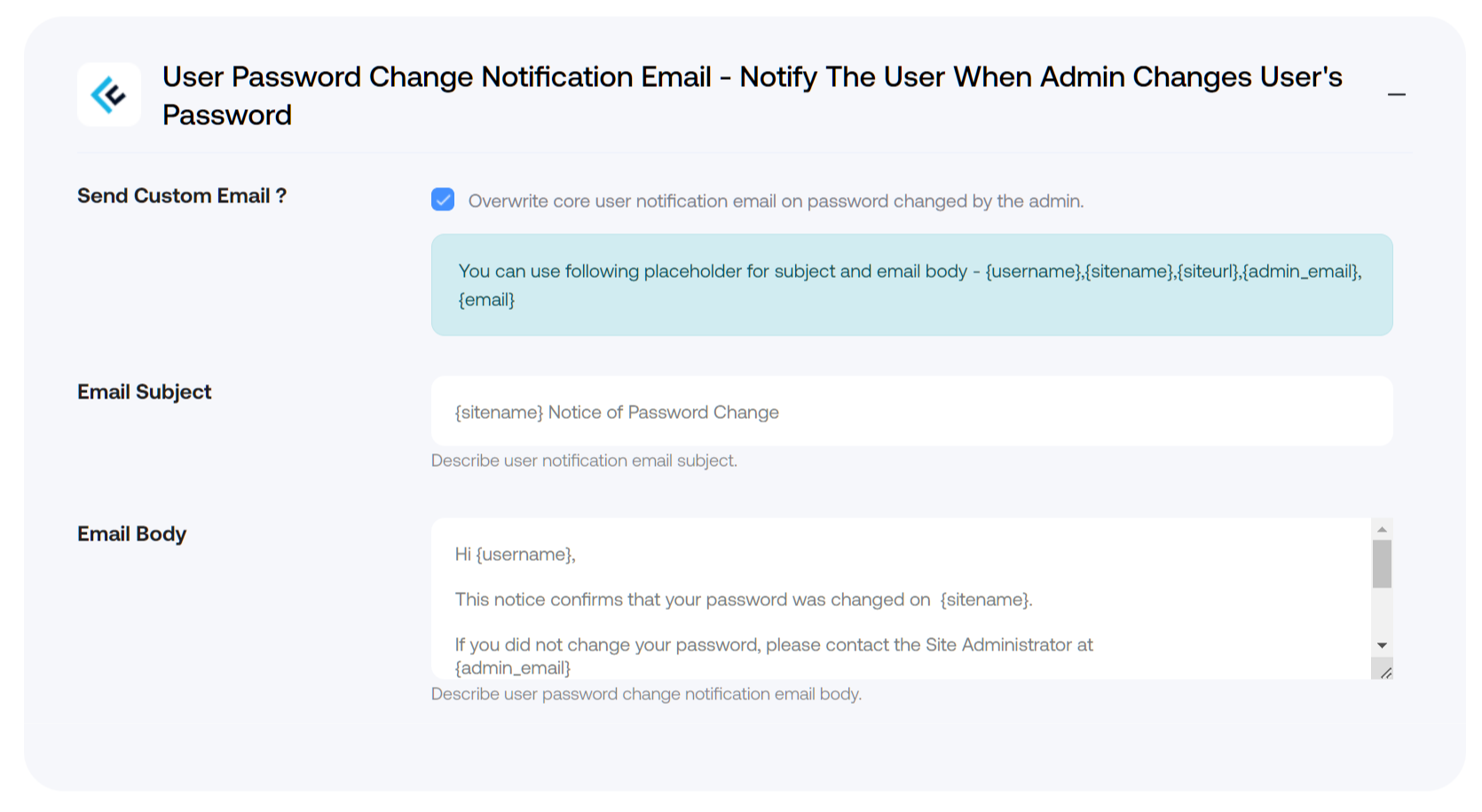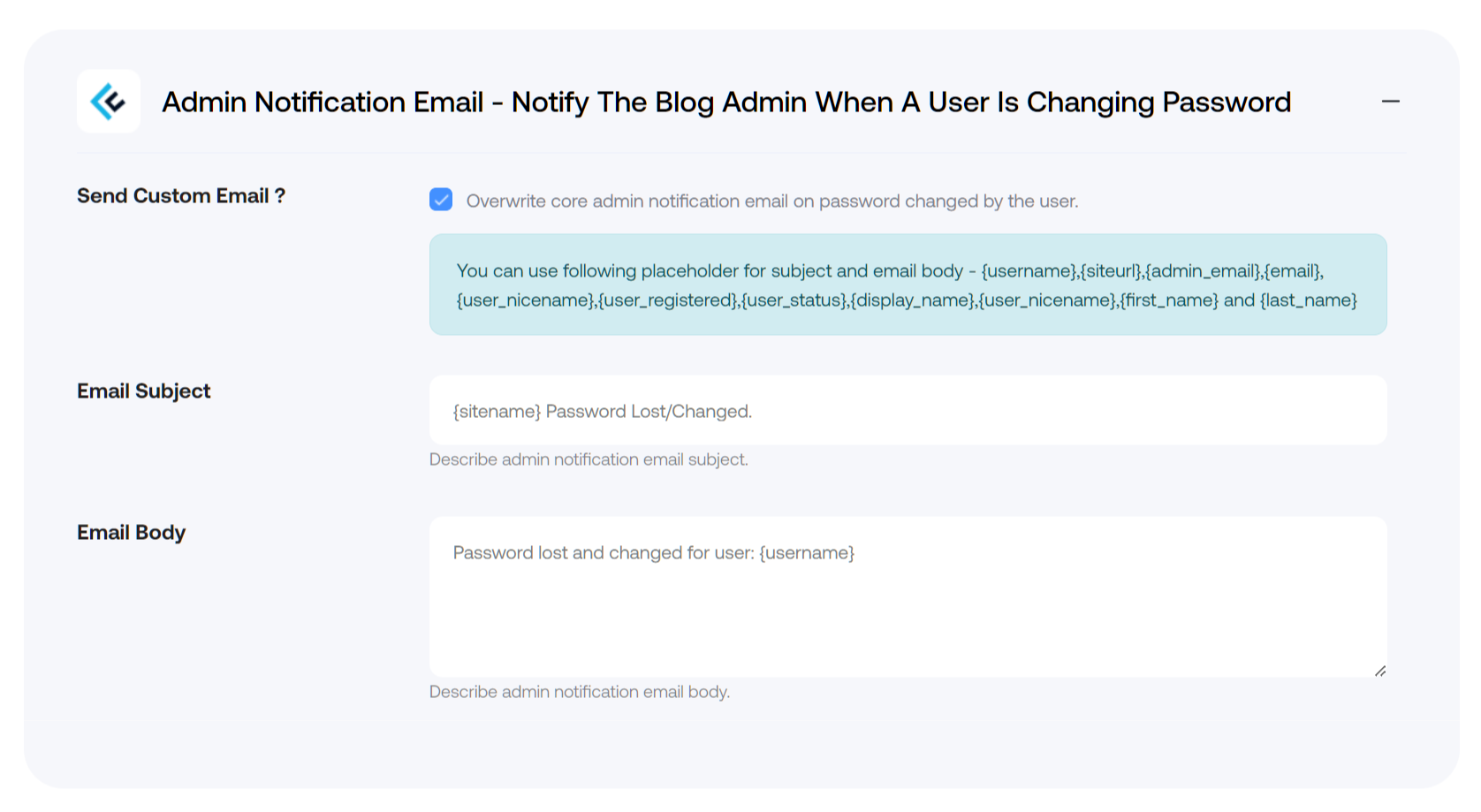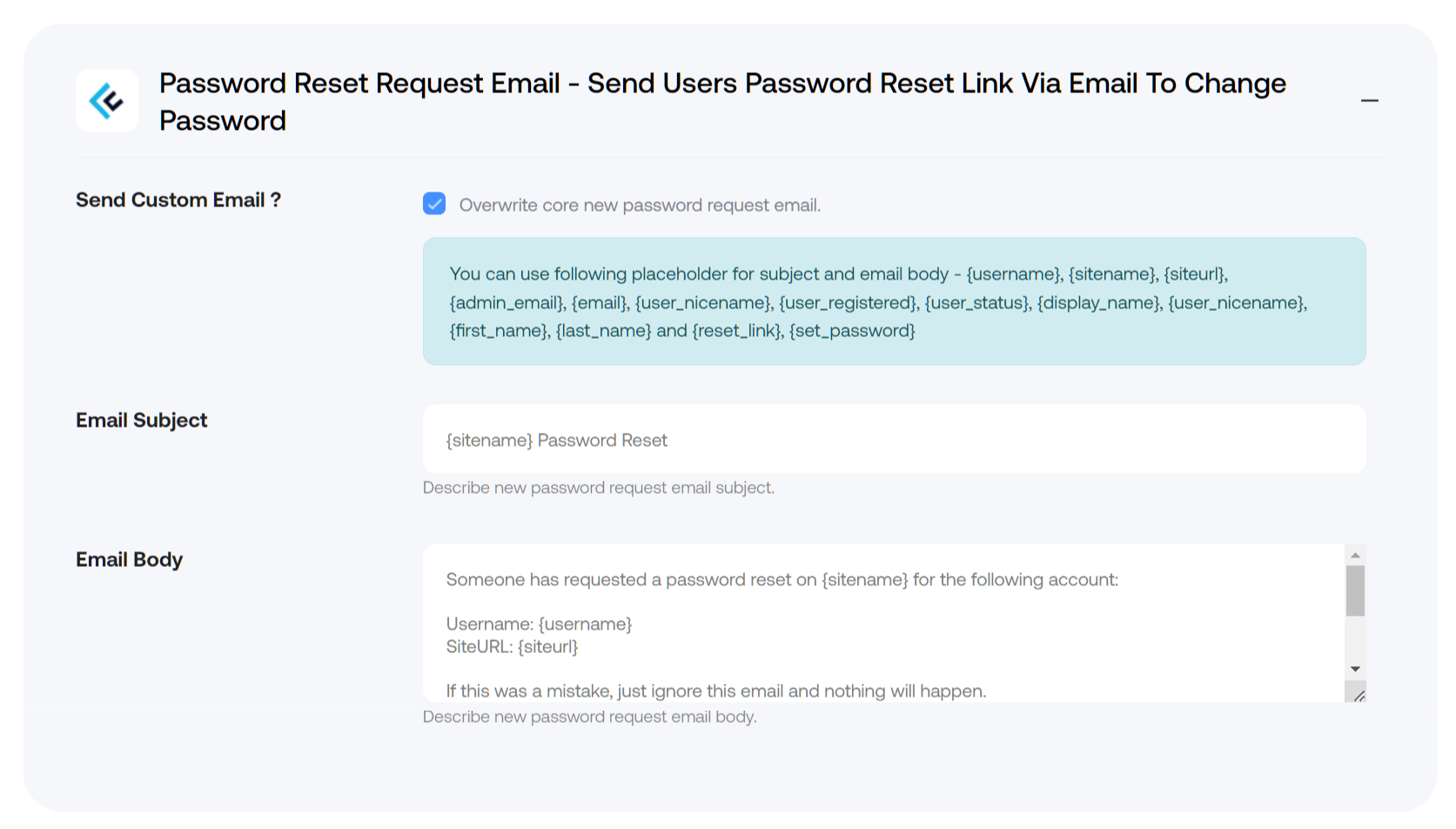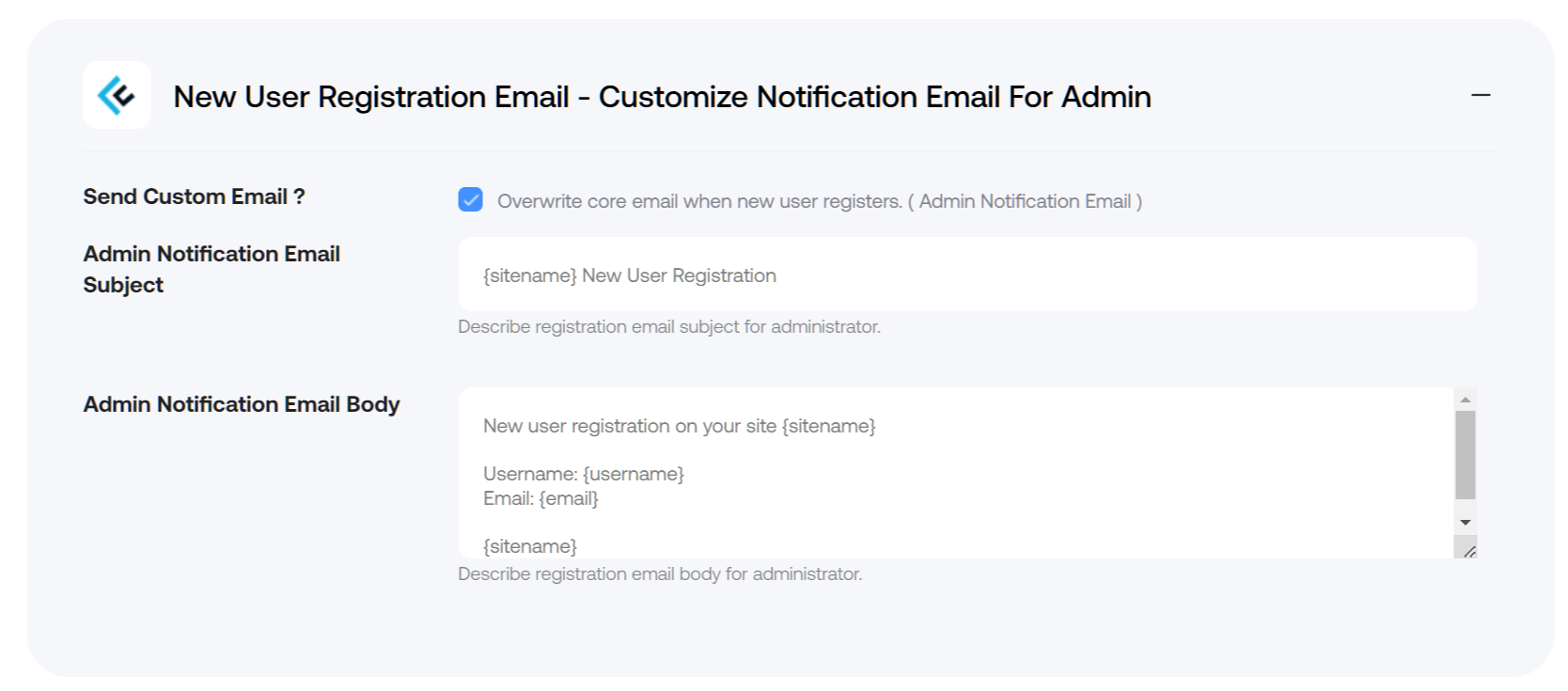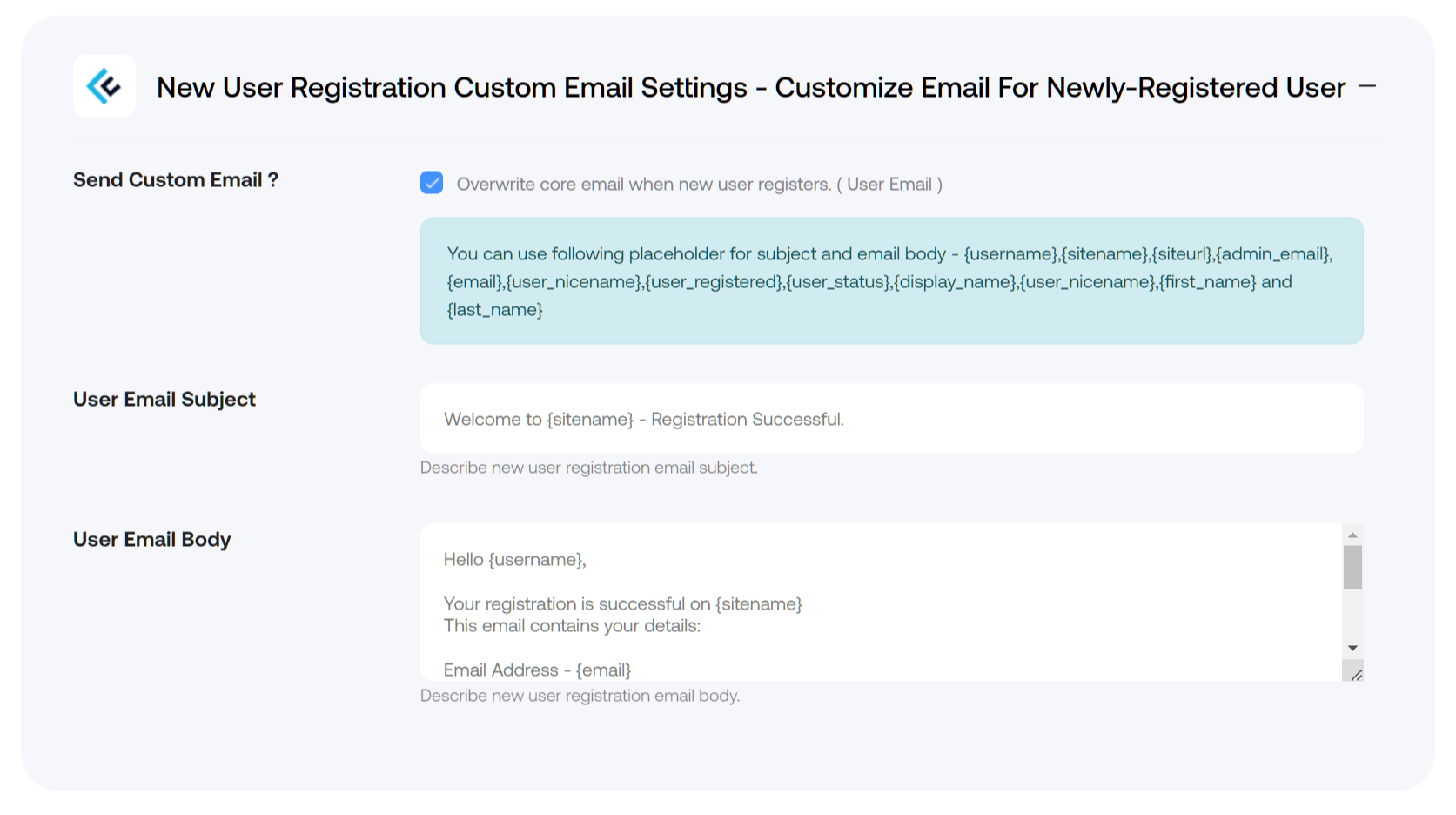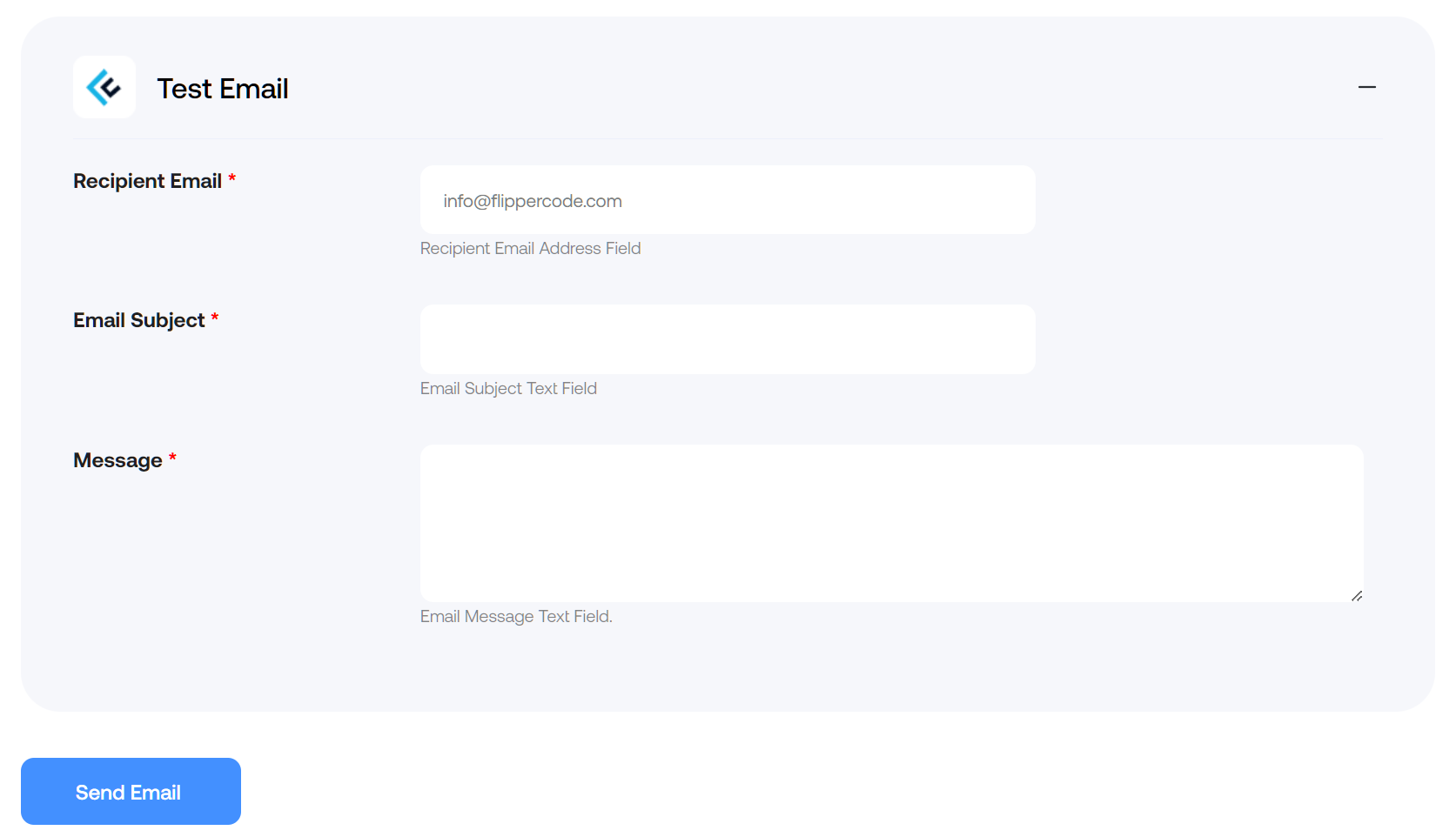 Convert WP's Plain & Text Emails Into HTML Emails
Say no to boring and plain text based emails of WordPress. Send your website users stunning and beautiful HTML emails that matches your website branding. Upgrade your WordPress emails with WP Core Emails Pro.
Discover the Top Features
Covers most of the core emails that are registered in WordPress
Apply visually appealing and modern email templates.
Customize email text content of default emails.
Upload your company's logo for consistent branding.
Customize background and text colors for interactive emails.
Covers some multi site WordPress emails also.
Got A Query ?
If you have any query about this plugin's default functionality or possibilities of its customisation according to your custom needs or requirement of its integration with some other plugin, free feel to contact us.
Our team will respond as soon as possible.
Get this ALL IN ONE plugin and look no further
We also have dedicated support team which will assist you in setting up the plugin according to your requirements.